分野
腸管感染症
消化器感染症は、食品や水を介して、また人から人へと伝播する病原体によって引き起こされる急性および慢性疾患の多くを占めています。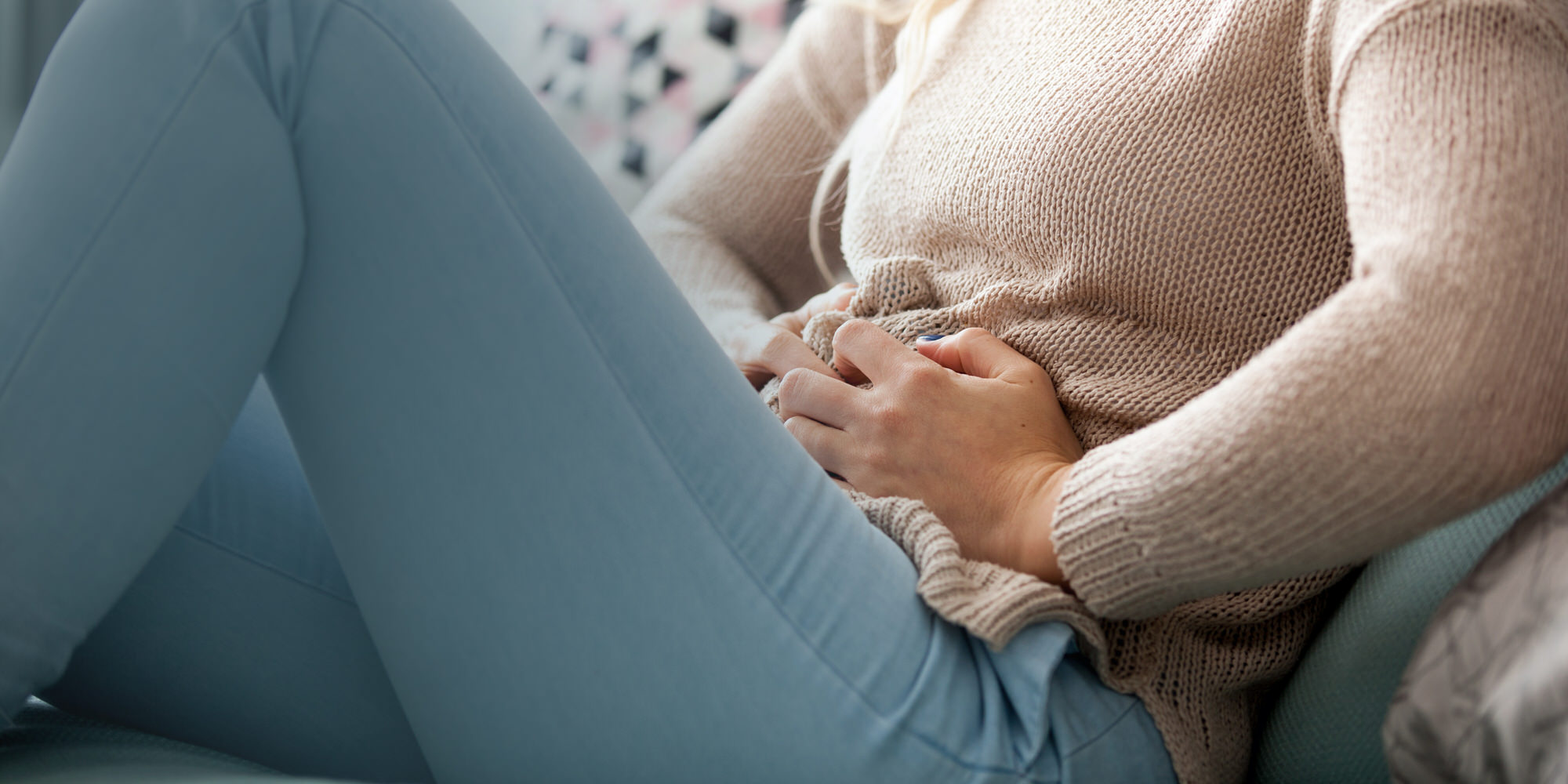 分野
院内感染症
院内感染症は、院内に存在しなかった、または潜伏していた微生物により引き起こされる可能性があります。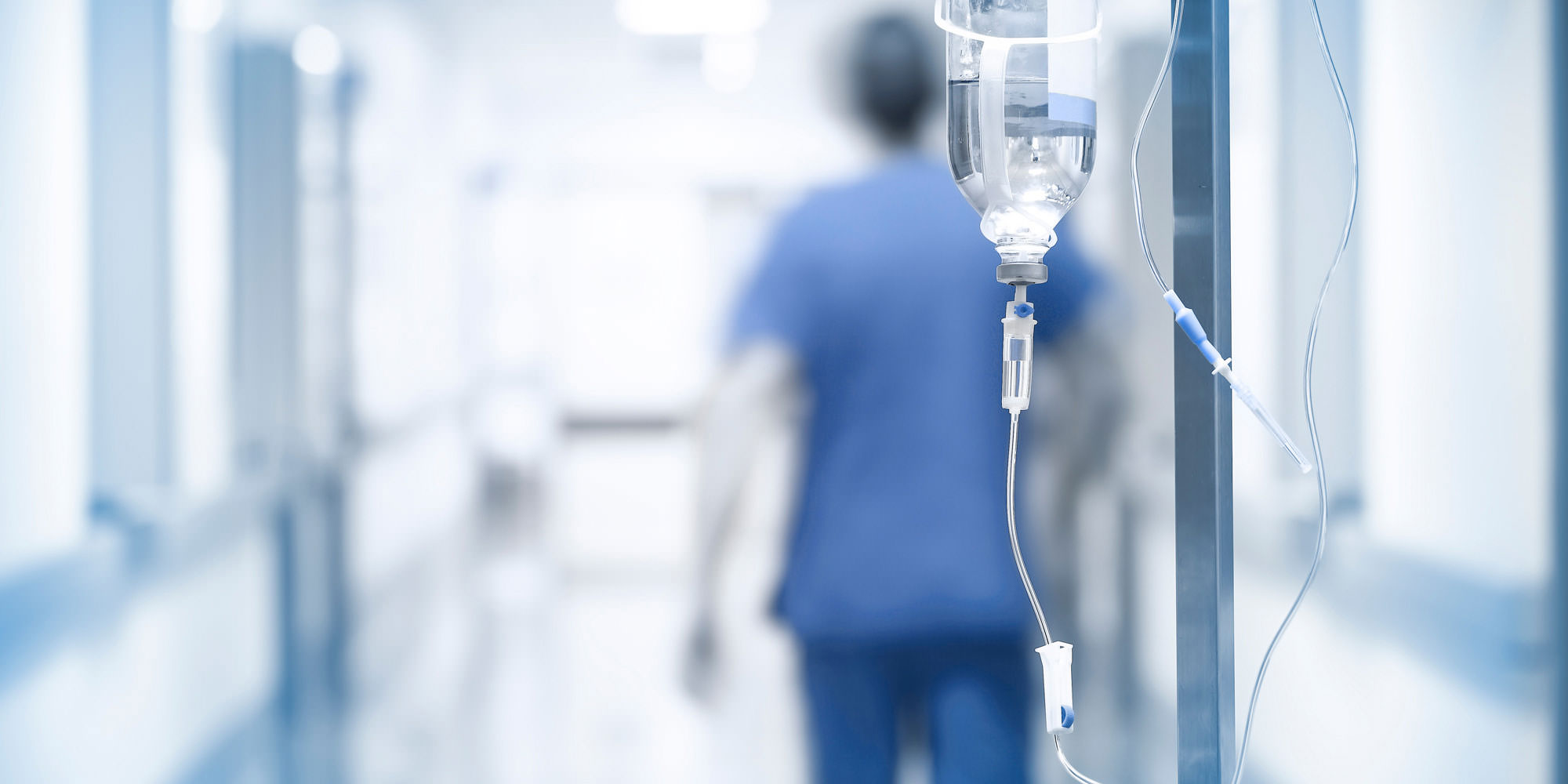 製品
eSwab®
eSwab®は、その技術的特徴と独自の製法により、ダウンストリームアッセイ(グラム染色、従来式の培養、分子アッセイなど)の効率を高め、ラボのワークフローを最適化し、コストを削減することができる非常に汎用性の高いデバイスです。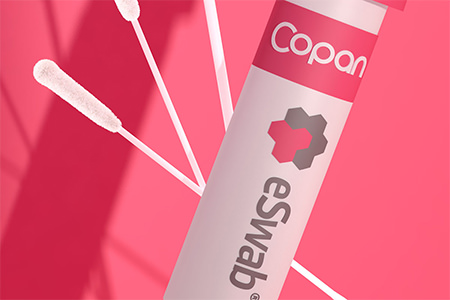 適用分野カタログ(EN)
多剤耐性細菌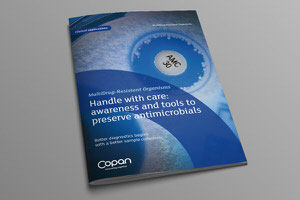 適用分野カタログ (英文)
呼吸器感染症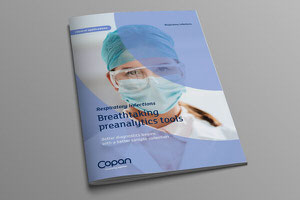 学術研究
Diagnostic Microbiology and Infectious Disease
2015
How is the Xpert MRSA Gen 3 assay (Cepheid) performing on pooled eSwab medium?
Stijn Jonckheere, Kristien Van Vaerenbergh, An Boel, Anne Van Keerberghen, Hans De Beenhouwer
学術研究
Journal of Clinical Microbiology
2017
Multicenter evaluation of the Xpert MRSA NxG assay for detection of methicillin-resistant Staphylococcus aureus in nasal swabs
Melanie L. Yarbrough
学術研究
Journal of Clinical Microbiology
2020
Evaluation of Transport Media and Specimen Transport Conditions for the Detection of SARS-CoV-2 by Use of Real-Time Reverse Transcription-PCR
Amy A. Rogers, Russell E. Baumann, Gwynngelle A. Borillo, Ron M. Kagan, Hollis J. Batterman, Marzena M. Galdzicka, Elizabeth M. Marlowe
学術研究
Frontiers in Pediatrics
2021
Low Rate of SARS-CoV-2 Infections in Symptomatic Patients Attending a Pediatric Emergency Department
Christoph Zurl, Ernst Eber, Anna Siegl, Sabine Loeffler, Evelyn Stelzl, Harald H. Kessler, Markus Egger, Nina A. Schweintzger, Werner Zenz, Volker Strenger
学術研究
Virology Journal
2021
How home anterior self-collected nasal swab simplifies SARS-CoV-2 testing: new surveillance horizons in public health and beyond
Silvia Ricci, Lorenzo Lodi, Francesco Citera, Francesco Nieddu, Maria Moriondo, Valentina Guarnieri, Mattia Giovannini, Giuseppe Indolfi, Massimo Resti, Alberto Zanobini, Chiara Azzari
学術研究
Genomics
2021
ACoRE: Accurate SARS-CoV-2 genome reconstruction for the characterization of intra-host and inter-host viral diversity in clinical samples and for the evaluation of re-infections
Luca Marcolungo, Cristina Beltrami , Chiara Degli Esposti, Giulia Lopatriello, Chiara Piubelli, Antonio Mori, Elena Pomari, Michela Deiana, Salvatore Scarso, Zeno Bisoffi, Valentina Grosso, Emanuela Cosentino, Simone Maestri, Denise Lavezzari, Barbara Iadarola, Marta Paterno, Elena Segala, Barbara Giovannone, Martina Gallinaro, Marzia Rossato, Massimo Delledonne
学術研究
Antimicrobial Resistance & Infection Control
2021
Cutibacterium avidum resists surgical skin antisepsis in the groin—a potential risk factor for periprosthetic joint infection: a quality control study
Steven M. Maurer, Laura Kursawe, Stefan Rahm, Julia Prinz, Annelies S. Zinkernagel, Annette Moter, Stefan P. Kuster, Reinhard Zbinden, Patrick O. Zingg, Yvonne Achermann
学術研究
Journal of Clinical Virology
2021
A prospective study evaluating congenital CMV infection in Mayotte and La Reunion Islands (France)
Justine Demortier, Jacques Fourgeaud, Soumeth Abassed, LaurentLambrecht, Marie Gromand, Brahim Boumahni, Coralie Dumont, Alexandre Reynaud, Margaux Avet, Louis Collet, Claire Périllaud-Dubois, Marie-Christine Jaffar-Bandjee, Christelle Vauloup-Fellous
学術研究
Frontiers in cellular and infection Microbiology
2021
Vaginal Microbiota and Cytokine Levels Predict Preterm Delivery in Asian Women
Manoj Kumar, Selvasankar Murugesan, Parul Singh, Marwa Saadaoui, Duaa Ahmed Elhag, Annalisa Terranegra, Basirudeen Syed Ahamed Kabeer, Alexandra K. Marr, Tomoshige Kino, Tobias Brummaier, Rose McGready, François Nosten, Damien Chaussabel, Souhaila Al Khodor
学術研究
PloS One
2015
Evaluation of the Versant CT/GC DNA 1.0 Assay (kPCR) for the Detection of Extra-Genital Chlamydia trachomatis and Neisseria gonorrhoeae Infections
Antonella Marangoni
学術研究
Human vaccines & immunotherapeutics
2016
Antibody response to respiratory syncytial virus infection in children <18 months old
Esposito S
学術研究
Diagnostic Microbiology and Infectious Disease
2021
Extractionless nucleic acid detection: a high capacity solution to COVID-19 testing
Shairaz Baksh et al.
学術研究
BMC Infectious Diseases
2021
An emm-type specific qPCR to track bacterial load during experimental human Streptococcus pyogenes pharyngitis
Loraine V. Fabri et al.
学術研究
Journal of Clinical Medicine
2021
Effectiveness of 0.66% Povidone-Iodine Eye Drops on Ocular Surface Flora before Cataract Surgery: A Nationwide Microbiological Study
Rosario Musumeci
学術研究
Journal of Global Antimicrobial Resistance
2020
Rectal screening for carbapenemase-producing Enterobacteriaceae: a proposed workflow
Claudio Foschia, Paolo Gaibani, Donatella Lombardo, Maria Carla Re, Simone Ambretti
学術研究
Infection
2021
Self‑sampling versus health care professional‑guided swab collection for SARS‑CoV‑2 testing
Silvia Würstle
学術研究
Plos One
2015
Randomized Comparison of Two Vaginal Self-Sampling Methods for Human Papillomavirus Detection: Dry Swab versus FTA Cartridge
Rosa Catarino
学術研究
Clinical Microbiology and Infection
2019
Copan WASPLab automation significantly reduces incubation times and allows earlier culture readings
A. Cherkaoui
学術研究
Open Forum Infectious Diseases
2018
Performance of TEM-PCR vs Culture for Bacterial Identification in Pediatric Musculoskeletal Infections
James B. Wood
学術研究
Journal of Virological methods
2021
An in-well direct lysis method for rapid detection of SARS-CoV-2 by real time RT-PCR in eSwab specimens
Rikke Lind Jørgensen
学術研究
Emerging Infectious Diseases
2021
Postmortem Stability of SARS-CoV-2 in Nasopharyngeal Mucosa
Fabian Heinrich
学術研究
BMC Microbiology
2021
Combined oropharyngeal/nasal swab is equivalent to nasopharyngeal sampling for SARS-CoV-2 diagnostic PCR
Tania Desmet
学術研究
European Journal of Microbiology and Immunology
2019
Liquid and Dry Swabs for Culture- and PCR-Based Detection of Colonization with Methicillin-Resistant Staphylococcus aureus during Admission Screening
N. von Allmen
学術研究
GMS Hygiene and Infection Control
2021
Comparison of pre-analytical characteristics for molecular and serological diagnostics of COVID-19
Ralph Wendt
学術研究
Journal of Clinical Microbiology
2021
Copan eNAT Transport System to Address Challenges in COVID-19 Diagnostics in Regions with Limited Testing Access
Melissa Richard-Greenblatt
学術研究
International Journal of Environmental research and public health
2020
COVID-19 Emergency Management: From the Reorganization of the Endoscopy Service to the Verification of the Reprocessing Efficacy
Beatrice Casini
学術研究
Diagnostic Microbiology and Infectious Disease
2020
Impact of freeze/thaw cycles and single freezing at −80 °C on the viability of aerobic bacteria from rectal swabs performed with the ESwabTM system
Rindala Salibaa, Jean Ralph Zahara, Fatma El Allaoui, Etienne Carbonnelle, Mathilde Lescat
学術研究
Diagnostic Microbiology and Infectious Disease
2020
Recovery of aerobic gram-negative bacteria from the Copan Eswab transport system after long-term storage.
Sofie C.M. Tops, Marlien Kolmus, Damy Wulms, Jakko van Ingen, Heiman F.L. Wertheim, Eva Kolwijck
学術研究
Journal of Clinical Microbiology
2015
Evaluation of BD Max StaphSR and BD Max MRSAXT Assays Using ESwab-Collected Specimens
Suzane Silbert, Carly Kubasek, Faris Galambo, Elaine Vendrone, Raymond Widen
学術研究
Frontiers in cellular and infection Microbiology
2018
Exploring the Microbiota of Diabetic Foot Infections With Culturomics
Joanne Jneid, Nadim Cassir, Sophie Schuldiner, Nathalie Jourdan, Albert Sotto, Jean-Philippe Lavigne, Bernard La Scola
学術研究
Journal of Clinical Microbiology
2015
Evaluation of factors affecting real-time PCR performance for diagnosis of Entamoeba histolytica and Entamoeba dispar in clinical stool samples
Joakim Forsell​, Satu Koskiniemi​, Ida Hedberg​, Helén Edebro​, Birgitta Evengård​, Margareta Granlund​
学術研究
Journal of Clinical Microbiology
2015
Successful Combination of Nucleic Acid Amplification Test Diagnostics and Targeted Deferred Neisseria gonorrhoeae Culture
Carolien M. Wind, Henry J. C. de Vries, Maarten F. Schim van der Loeff, Magnus Unemo, Alje P. van Dam​
学術研究
American Journal of Ophthalmology
2015
The Corneal Ulcer One-Touch Study: A Simplified Microbiological Specimen Collection Method
Kaivon Pakzad-Vaezi, Steve D. Levasseur, Steven Schendel, Sean Mark, Richard Mathias, Diane Roscoe, Simon P. Holland​
学術研究
Journal of Microbiological Methods
2015
Liquid based microbiological transport systems: conformity assessment of two commercial devices
Manuela Avolio, Alessandro Camporese​
学術研究
Journal of Clinical Microbiology
2017
Evaluation of the BD Max StaphSR Assay for Detecting Methicillin-Resistant Staphylococcus aureus (MRSA) and Methicillin-Susceptible S. aureus (MSSA) in ESwab-Collected Wound Samples
Suzane Silbert, Alicia Gostnell, Carly Kubasek, Raymond Widen
学術研究
Southern African Journal of Infectious Diseases
2017
Evaluation of the Copan eSwab®, a liquid-based microbiology transport system, for the preservation of Neisseria gonorrhoeae at different temperatures
Lindy Gumede, Frans Radebe, Duduzile Nhlapo, Venessa Maseko, Tendesayi Kufa-Chakezha
学術研究
BMC Infectious Diseases
2018
Molecular epidemiology and virulence characteristics of Staphylococcus aureus nasal colonization in medical laboratory staff: comparison between microbiological and non-microbiological laboratories
Xiaoying Xie, Xinlu Dai, Lijia Ni, Baiji Chen, Zhaofan Luo, Yandan Yao, Xiquan Wu, Hongyu Li, Songyin Huang
学術研究
Journal of Clinical Microbiology
2018
Mismatch Amplification Mutation Assay-Based Real-Time PCR for Rapid Detection of Neisseria gonorrhoeae and Antimicrobial Resistance Determinants in Clinical Specimens
Valentina Donà, Joost H. Smid, Sara Kasraian, Dianne Egli-Gany, Ferah Dost, Fatime Imeri, Magnus Unemo, Nicola Low, Andrea Endimiani
学術研究
PLoS One
2018
Prevalence of oropharyngeal group B Streptococcus colonization in mothers, family, and health care providers
Kristina Roloff, Gohar Stepanyan, Guillermo Valenzuela
学術研究
BMC Veterinary Research
2018
Temporary carriage of bovine coronavirus and bovine respiratory syncytial virus by fomites and human nasal mucosa after exposure to infected calves
Veslemøy Sunniva Oma, Thea Klem, Madeleine Tråvén, Stefan Alenius, Britt Gjerset, Mette Myrmel, Maria Stokstad
学術研究
BMJ Open
2018
Diagnostic accuracy of the Xpert CT/NG and OSOM Trichomonas Rapid assays for point-of-care STI testing among young women in South Africa: a crosssectional study
Nigel Garrett, Nireshni Mitchev, Farzana Osman, Jessica Naidoo, Jienchi Dorward, Ravesh Singh, Hope Ngobese, Anne Rompalo, Koleka Mlisana, Adrian Mindel
学術研究
BMC Ophthalmology
2018
Preoperative preparation of eye with chlorhexidine solution significantly re-duces bacterial load prior to 23-gauge vitrectomy in Swedish health care
Nasser J. Gili, Torbjörn Noren, Eva Törnquist, Sven Crafoord, Anders Bäckman
学術研究
PLoS One
2020
SARS-CoV-2 detection in setting of viral swabs scarcity: Are MRSA swabs and viral swabs equivalent?
Daniel G. Federman , Shaili Gupta,Gary Stack, Sheldon M. Campbell, David R. Peaper, Louise M. Dembry, Ann Fisher, Asim F. Tarabar, Michael Kozal, Christopher B. Ruser
学術研究
European Journal of Clinical Microbiology & Infectious Diseases
2018
Comparative phase I randomized open-label pilot clinical trial of Gynophilus® (Lcr regenerans®) immediate release capsules versus slow release muco-adhesive tablets
Caroline Dausset, Stéphane Patrier, Pawel Gajer, Claudia Thoral, Yann Lenglet, Jean-Michel Cardot, Philippe Judlin, Jacques Ravel, Adrien Nivoliez
学術研究
Journal of Clinical Microbiology
2019
Multicenter Clinical Evaluation of the Automated Aries Group A Strep PCR Assay from Throat Swabs
N. Kanwar, J. Crawford, C. Ulen, T. S. Uphoff, J. Dien Bard, R. Dunn, A. Drain, R. Selvarangan
学術研究
Journal of Clinical Microbiology
2018
Evaluation of the Copan ESwab Transport System for Viability of Pathogenic Fungi by Use of a Modification of Clinical and Laboratory Standards Institute Document M40-A2
Bharat Gandhi, Richard Summerbell, Tony Mazzulli
学術研究
Journal of Clinical Microbiology
2019
Comparison of Three Nucleic Acid Amplification Tests and Culture for Detection of Group B Streptococcus from Enrichment Broth
Ji H. Shin, David T. Pride
学術研究
Journal of Clinical Microbiology
2019
Multicenter Evaluation of NeuMoDx Group B Streptococcus Assay on the NeuMoDx 288 Molecular System
C. L. Emery, R. F. Relich, T. H. Davis, S. A. Young, M. D. Sims, B. L. Boyanton Jr.
学術研究
Frontiers in cellular and infection Microbiology
2019
Automated Incubation and Digital Image Analysis of Chromogenic Media Using Copan WASPLab Enables Rapid Detection of Vancomycin-Resistant Enterococcus
Abdessalam Cherkaoui, Gesuele Renzi, Yannick Charretier, Dominique S. Blanc, Nicolas Vuilleumier, Jacques Schrenzel
学術研究
PLoS One
2019
Comparison of BD MAX GBS and GenomEra GBS assays for rapid intrapartum PCR detection of vaginal carriage of group B streptococci
Trine Andreasen, Jens Kjølseth Møller, Mohammed Rohi Khalil
学術研究
Heliyon
2019
Comparison of collection methods for molecular detection of α-herpes viruses and Treponema pallidum, including evaluation of critical transportation conditions
Pieter W. Smit, Titia Heijman, Meriem el Abdallaoui, Sylvia M. Bruisten
学術研究
Frontiers in cellular and infection Microbiology
2019
Evaluation of Methods for the Extraction of Microbial DNA From Vaginal Swabs Used for Microbiome Studies
Valentina Mattei, Selvasankar Murugesan, Muna Al Hashmi, Rebecca Mathew, Nicola James, Parul Singh, Manoj Kumar, Arun Prasath Lakshmanan, Annalisa Terranegra, Souhaila Al Khodor, Sara Tomei
学術研究
mSphere
2019
Laryngotracheal Microbiota in Adult Laryngotracheal Stenosis
Alexander T Hillel, Sharon S Tang, Camila Carlos, Joseph H Skarlupka, Madhu Gowda, Linda X Yin, Kevin Motz, Cameron R Currie, Garret Suen, Susan L Thibeault
学術研究
Journal of Clinical Microbiology
2019
Recovery of Nontuberculous Mycobacteria and Nocardiae Causing Skin/Soft Tissue Infections by Use of the Copan ESwab Collection and Transport System
B. Gandhi, G. Woods, T. Mazzulli
学術研究
Scientific Reports
2020
Assessment of the direct quantitation of SARS-CoV-2 by droplet digital PCR
Michela Deiana, Antonio Mori, Chiara Piubelli, Salvatore Scarso, Mosè Favarato, Elena Pomari
学術研究
BMC Pediatrics
2020
Early origins of allergy and asthma (ARIES): study protocol for a prospective prenatal birth cohort in Chile
Caroll D. Hernandez