適用分野カタログ(英文)
自己採取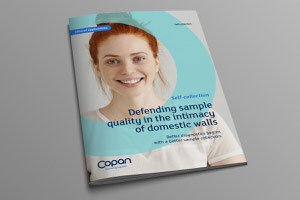 注文インフォ(英文)
Vaginal Self-FLOQSwabs®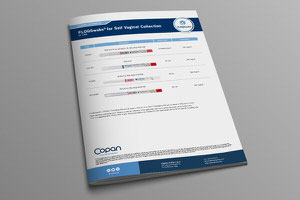 カタログ
Vaginal Self-FLOQSwabs®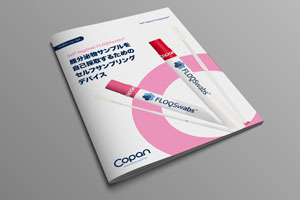 適用分野カタログ (英文)
STIs and HPV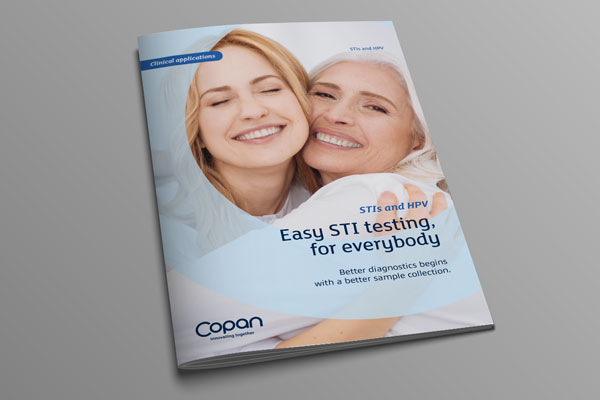 学術研究
Journal of Clinical Microbiology
2015
Evaluation of factors affecting real-time PCR performance for diagnosis of Entamoeba histolytica and Entamoeba dispar in clinical stool samples
Joakim Forsell​, Satu Koskiniemi​, Ida Hedberg​, Helén Edebro​, Birgitta Evengård​, Margareta Granlund​
学術研究
Open Research Europe
2022
Human papillomavirus (HPV) detection in vaginal self-samples: evaluation of eNat® as an alternative suspension medium to ThinPrep®PreservCyt® for vaginal swabs
Chiara Giubbi et al.
学術研究
Healthcare
2022
Comparison of Different Self‐Sampling Devices for Molecular Detection of Human Papillomavirus (HPV) and Other Sexually Transmitted Infections (STIs): A Pilot Study
Ilaria Sechi et al.
ウェビナー (英文)
23/04/2021
12.15 CET Time
Prof. Johan Melendez
Prof. Clementina Elvezia Cocuzza
Dr. Geoffrey Behrens
Prof. Elisa Borghi
Sample self-collection, a lesson gained during the COVID pandemic
Copan sponsored Integrated Lunch Symposia – ECCMID 2022
During Copan's ECCMID integrated symposium, four distinguished speakers updated the audience on the advances, achievements, and future trends of sample self-collection in different fields (STIs, HPV, respiratory infections, genetics, serology).
科学冊子(英文)
Booklet Self- Collection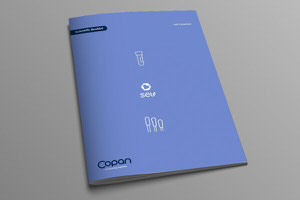 科学冊子(英文)
Booklet STIs & HPV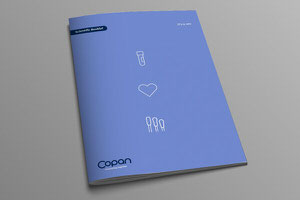 ビデオ (英語)
Vaginal Self FLOQSwabs®