製品
UniVerse®
UniVerse®は、チューブの蓋を開閉し、攪拌、スワブのハンドリング、バーコードによる識別機能を持ち、異なるチューブやアッセイプレートへの液体の移送など、分子検査用の検体調製におけるプロセスを自動化します。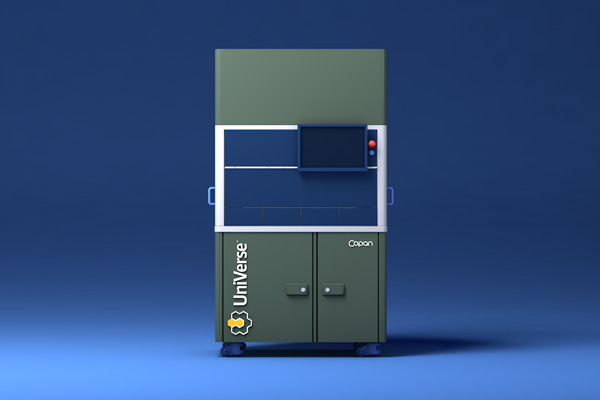 カタログ
UniVerse®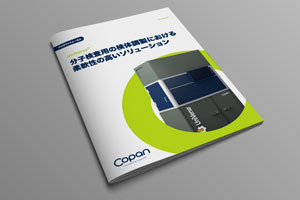 ウェビナー (英文)
09/07/2021
ECCMID 2021
ECCMID Symposium & Flash Session
In the Integrated symposium "The challenges of managing the COVID-19 pandemic from pre analytics to diagnosis," Dr. Paolo Gaibani – chaired by Professor Dave Hawkes – explores lab automation's value throughout the pandemic and its usefulness in the upcoming years. In addition, the Flash Session, entitled "Listening to the needs of healthcare professionals: Copan's innovative approach to the pandemic," goes into detail on Copan's latest projects.
ビデオ (英語)
UniVerse® Versatility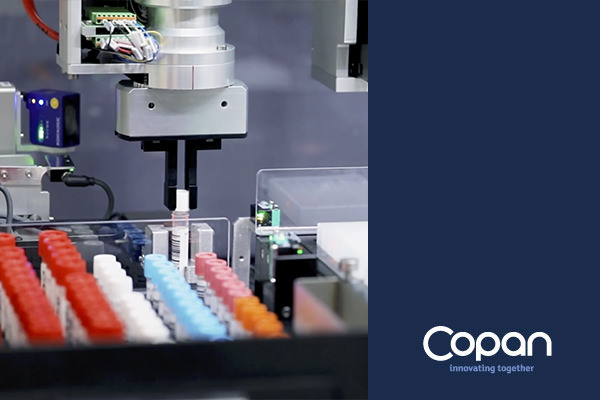 ビデオ (英語)
UniVerse™- Flexible and open solution for molecular testing sample preparation
With UniVerse™, you can automate samples' preparation for molecular testing: tube decapping and recapping, vortexing, liquid transfer and, barcode identification to secondary tubes or 96-well plates.