製品
Cyclone™
Cyclone™は、微生物品質管理を標準化したいと考えている食品、ベビーフード、飼料、化粧品、原材料や製薬メーカー様に適切です。また、サービスラボでの導入も可能であり、これまでにない生産性の向上を実現します。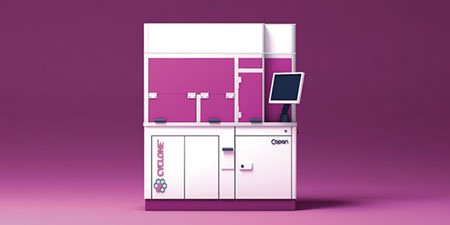 製品
WASP®
WASP®は、菌の植え付け、画線塗布、顕微鏡用スライド準備、増菌ブロス接種、AST(抗菌薬感受性試験)用プレート準備など、検体処理におけるオートメーション*のすべてを網羅できる包括的なシステムです。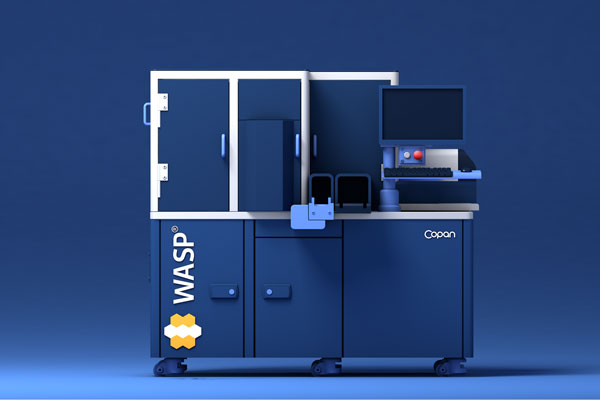 Urisponge™
UriSponge™は、尿検体の採取、輸送および保存を目的としています。UriSponge™で採取された検体は、臨床検査室の標準作業手順書(SOP)に基づいて処理され、泌尿器領域細菌や酵母の培養が行われます。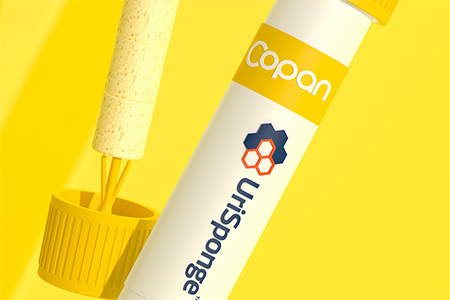 製品
UniVerse®
UniVerse®は、チューブの蓋を開閉し、攪拌、スワブのハンドリング、バーコードによる識別機能を持ち、異なるチューブやアッセイプレートへの液体の移送など、分子検査用の検体調製におけるプロセスを自動化します。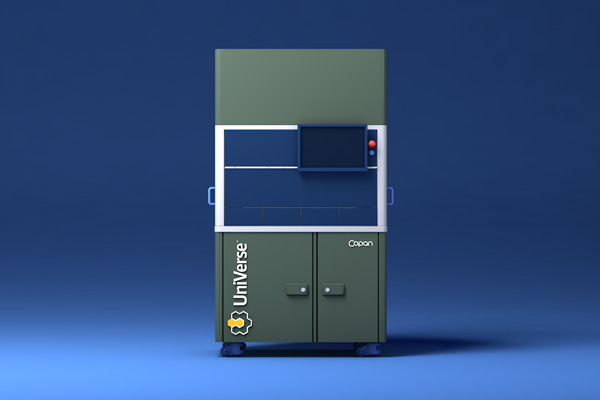 製品
Radian®
Radian®は、ディスク拡散法による抗菌薬感受性試験の自動化と分析に特化したWASPLab®のモジュールです。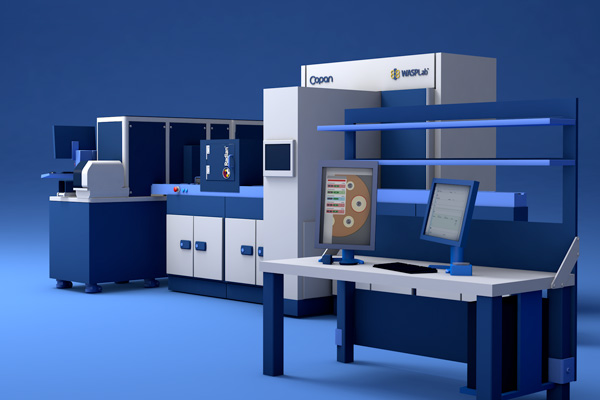 適用分野 (英文)
製造業: 食品 ・ 化粧品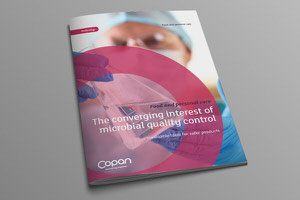 適用分野
クリニクオートメーション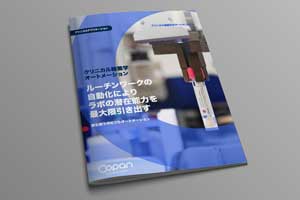 テクノロジーカタログ(英文)
ディジタル微生物学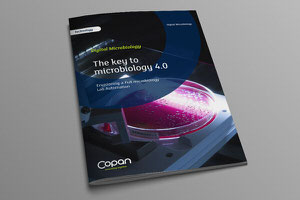 学術研究
ECCMID
2019
The patient is in the centre: integrated management of results with WASPLab® System
Laura Bartolini, Guendalina Vaggelli, Patrizia Pecile, Gian Maria Rossolini
学術研究
ECCMID
2017
Evaluation of the Copan BC+™ for the Automated Management of Positive Blood Cultures: Microscope Slides and Subcultures Preparation
Bielli A., Lepera V., Oggioni M., Lacchini C., Lombardi G., Vismara C.
学術研究
J Clin Microbiol
2020
Evaluation of the WASPLab® Segregation Software to Automatically Analyze Urine Cultures using Routine Blood and MacConkey Agars
Matthew L. Faron, Blake W. Buchan, Ryan F. Relich, James Clark, and Nathan A. Ledeboer
学術研究
J Clin Microbiol
2021
Multicenter Evaluation of Processing and Analysis of College of American Pathologists (CAP) Proficiency Testing Samples by Laboratory Automation
N Esther Babady, Lori Bourassa, Carey-Ann D Burnham, Mark Fisher, Erin McElvania, Christopher R Polage, Julie Ribes
学術研究
Clinical Chemistry
2022
Current State of Laboratory Automation in Clinical Microbiology Laboratory
Kritikos Antonios et al.
ビデオ (英語)
Radian® BC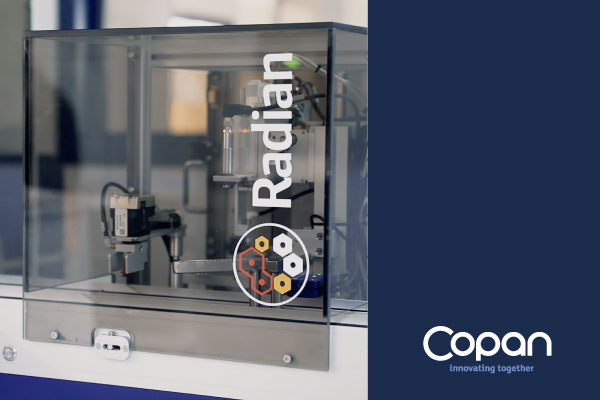 ビデオ (英語)
WASPLab® Ecosystem
WASPLab® is our preanalytical automation ecosystem that begins at the inoculation phase and ends at reading, interpreting, and picking activities. Discover in this video all its modules!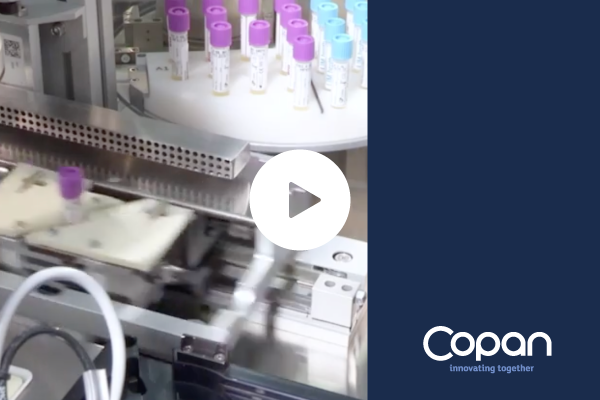 ビデオ (英語)
Radian™ – Automated Disk Diffusion Antibiotic Susceptibility Testing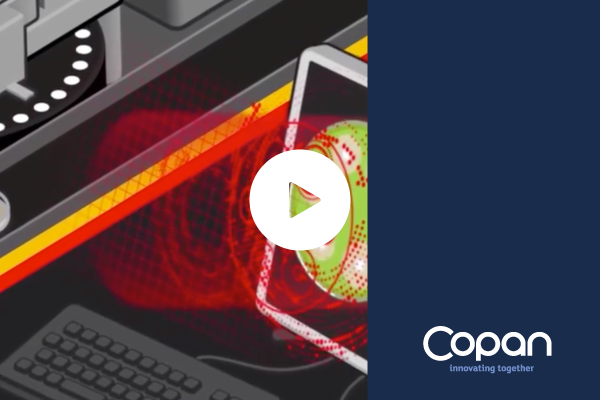 ビデオ (英語)
PhenoMATRIX™
Upgrade your lab with Artificial Intelligence Interpretation – PenoMATRIX™
Our AI-algorithms suite PhenoMATRIX™ takes your clinical bacteriology lab a step forward into a completely automated workflow.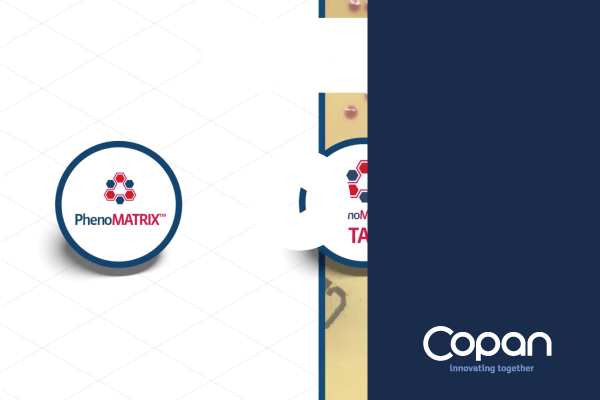 ビデオ (英語)
Collaborative Station™
We designed our Collaborative Station to perform traditional manual processes automatically. Improving speed and traceability, the Collaborative Station reduces errors and repetitive stress injuries.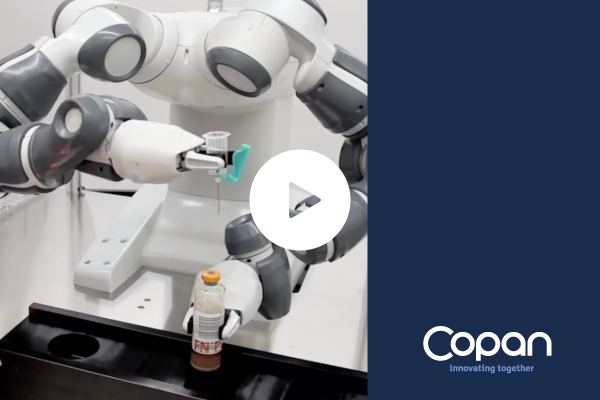 ビデオ (英語)
Colibrí™ EcoSystem
Colibrì™ is the WASPLab® module designed to automatize colony picking, and preparation of targets for ID through MALDI-TOF technology, and bacterial suspensions for AST. Discover its features in this video!