应用手册 (英文)
Industry: Food & Cosmetics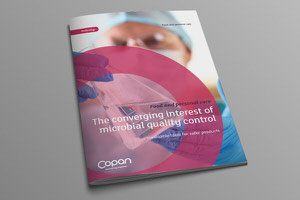 应用手册 (英文)
Clinical Automation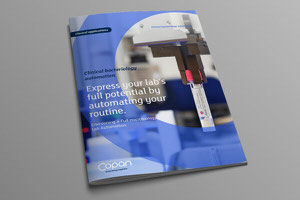 手册 (英文)
Digital Microbiology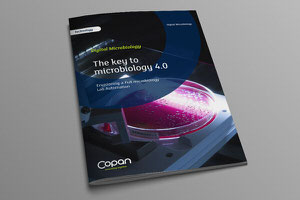 科学研究
Clinical Chemistry
2022
Current State of Laboratory Automation in Clinical Microbiology Laboratory
Kritikos Antonios et al.
科学研究
J Clin Microbiol
2021
Multicenter Evaluation of Processing and Analysis of College of American Pathologists (CAP) Proficiency Testing Samples by Laboratory Automation
N Esther Babady, Lori Bourassa, Carey-Ann D Burnham, Mark Fisher, Erin McElvania, Christopher R Polage, Julie Ribes
科学研究
J Clin Microbiol
2020
Evaluation of the WASPLab® Segregation Software to Automatically Analyze Urine Cultures using Routine Blood and MacConkey Agars
Matthew L. Faron, Blake W. Buchan, Ryan F. Relich, James Clark, and Nathan A. Ledeboer
科学研究
ECCMID
2017
Evaluation of the Copan BC+™ for the Automated Management of Positive Blood Cultures: Microscope Slides and Subcultures Preparation
Bielli A., Lepera V., Oggioni M., Lacchini C., Lombardi G., Vismara C.
科学研究
ECCMID
2019
The patient is in the centre: integrated management of results with WASPLab® System
Laura Bartolini, Guendalina Vaggelli, Patrizia Pecile, Gian Maria Rossolini
视频 (英文)
Radian® BC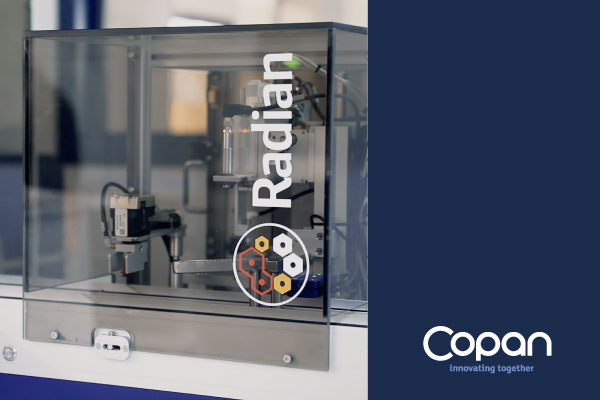 视频 (英文)
WASPLab® Ecosystem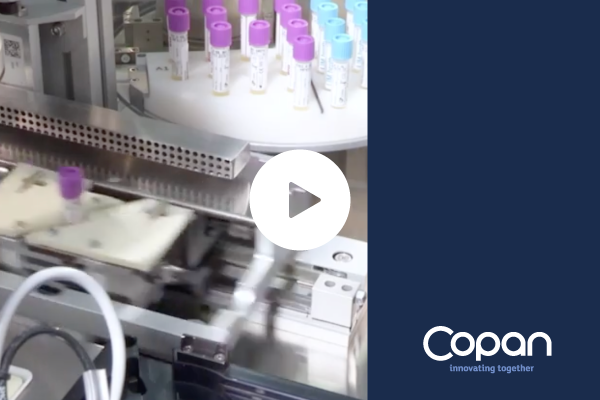 视频 (英文)
Radian™ – Automated Disk Diffusion Antibiotic Susceptibility Testing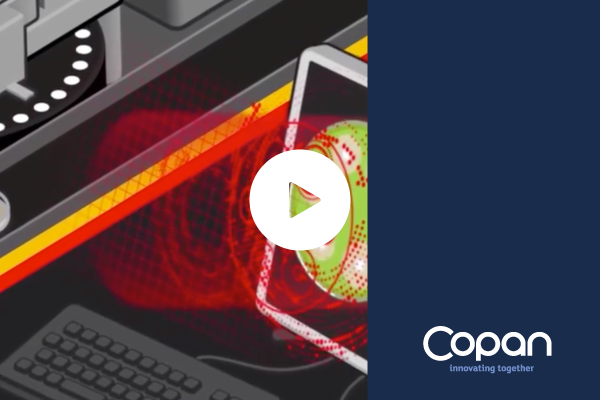 视频 (英文)
PhenoMATRIX™
Upgrade your lab with Artificial Intelligence Interpretation – PenoMATRIX™
Our AI-algorithms suite PhenoMATRIX™ takes your clinical bacteriology lab a step forward into a completely automated workflow.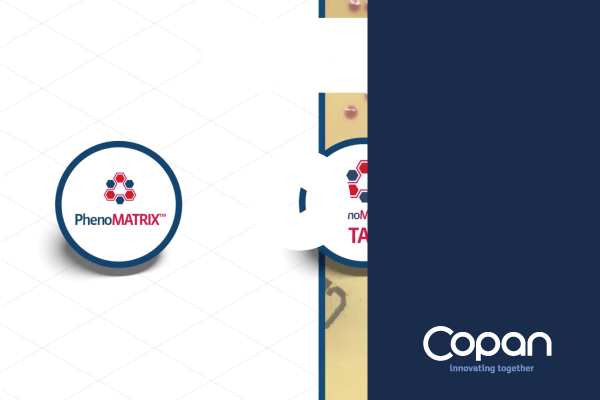 视频 (英文)
Collaborative Station™
We designed our Collaborative Station to perform traditional manual processes automatically. Improving speed and traceability, the Collaborative Station reduces errors and repetitive stress injuries.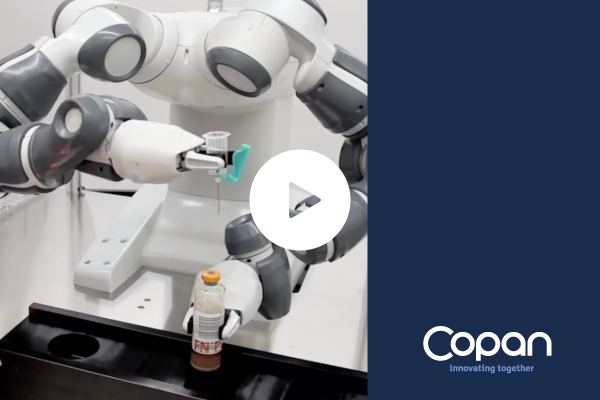 Video
Colibrí™ EcoSystem
Colibrì™ is the WASPLab® module designed to automatize colony picking, and preparation of targets for ID through MALDI-TOF technology, and bacterial suspensions for AST. Discover its features in this video!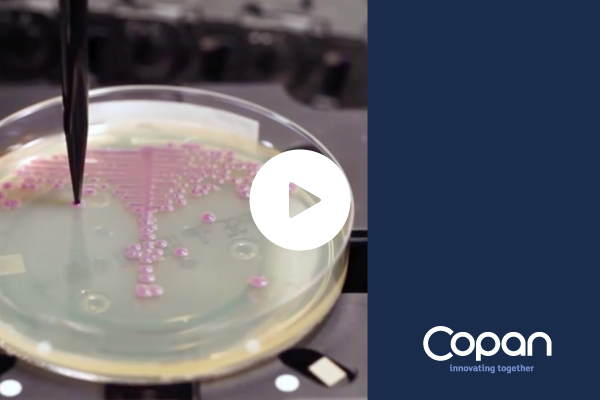 产品
MicroHub®
微生物4.0时代的表达峰值
MicroHub®仍在开发中,将成为未来的控制中心。作为中间件,MicroHub®将在一个点收集患者、样本、WASPLab®和其他仪器数据,让您可以从任何地方管理它们。
我们设计MicroHub®的目的是:改变数据的可读性和可用性,以满足管理人员、微生物学家和实验室技术人员的需求!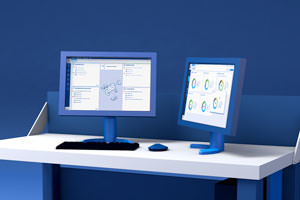 产品
UniVerse®
一种分子检测用样本制备系统。
UniVerse®可自动进行样本制备以进行分子检测:打开和盖上样本管、涡旋、拭子处理、识别条形码、并将液体转移至分装管或检测平板。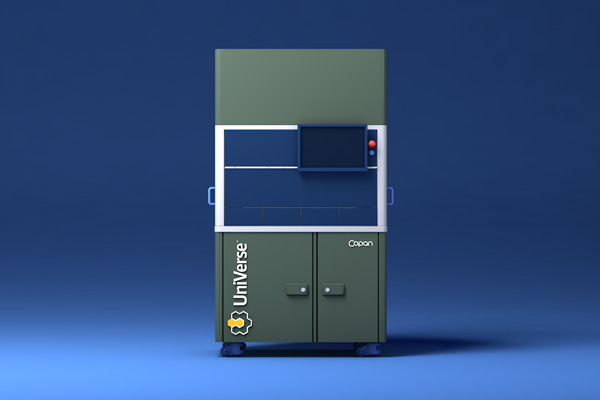 产品
Urisponge™
先进的尿液采集、运输和保存系统
UriSponge™是专用于采集、运输和保存尿液样本直至到达检测实验室的产品。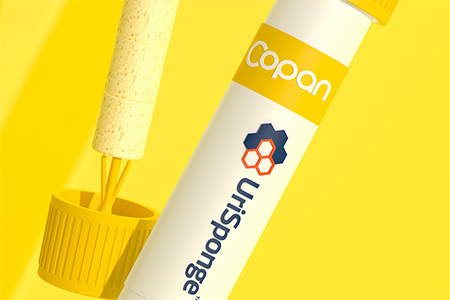 产品
WASP®
您实现微生物实验室自动化系统的第一步
WASP®提供了一个全面的系统,涵盖了自动化标本处理*的所有方面:种植和划线、显微镜载玻片制备、增菌肉汤接种和AST平板的制备。