应用手册 (英文)
Clinical Automation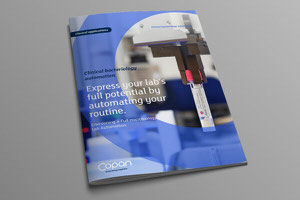 手册 (英文)
Digital Microbiology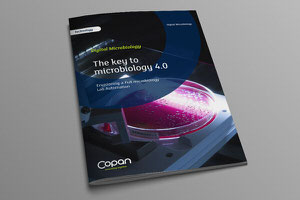 科学手册 (英文)
Booklet Clinical Automation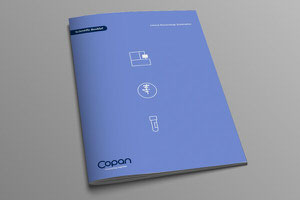 科学研究
Clinical Chemistry
2022
Current State of Laboratory Automation in Clinical Microbiology Laboratory
Kritikos Antonios et al.
视频 (英文)
WASPLab® Ecosystem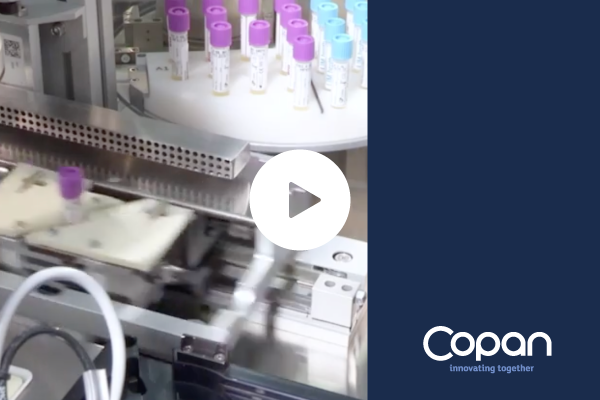 视频 (英文)
UZ Leuven Laboratory Interview about WASPLab® Ecosystem
In Leuven, Belgium, the UZ Laboratory installed Copan's WASPLab® Ecosystem in 2018 to handle thousands of samples every day, with improved standardization and shortened time to results.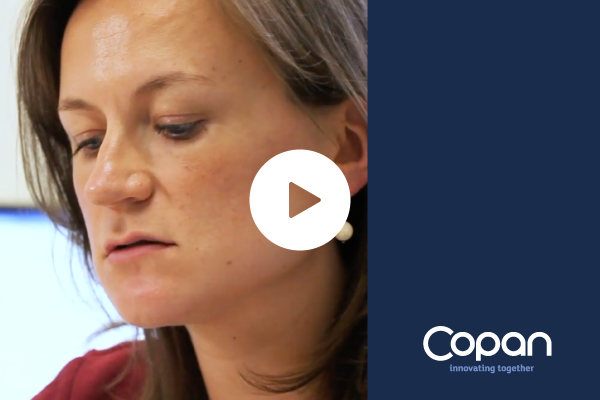 视频 (英文)
Radian™ – Automated Disk Diffusion Antibiotic Susceptibility Testing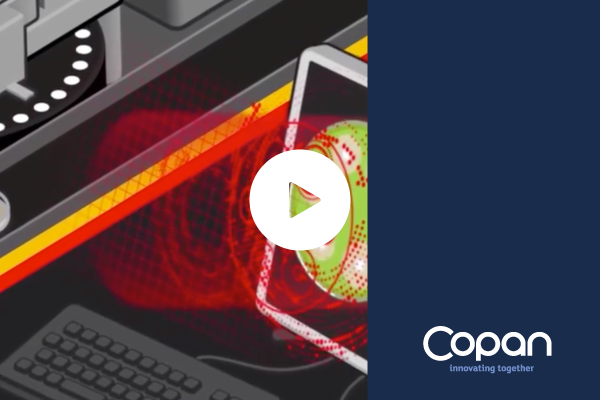 视频 (英文)
PhenoMATRIX™
Upgrade your lab with Artificial Intelligence Interpretation – PenoMATRIX™
Our AI-algorithms suite PhenoMATRIX™ takes your clinical bacteriology lab a step forward into a completely automated workflow.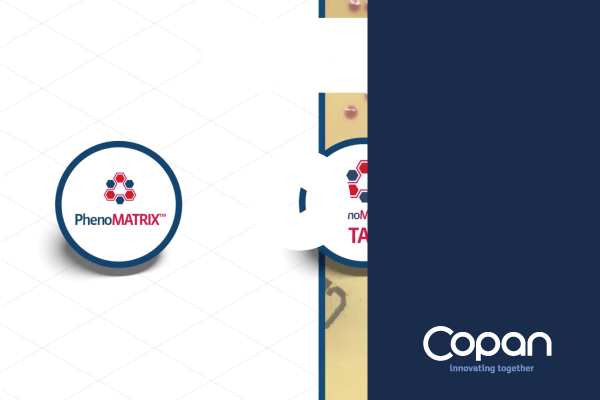 视频 (英文)
Collaborative Station™
We designed our Collaborative Station to perform traditional manual processes automatically. Improving speed and traceability, the Collaborative Station reduces errors and repetitive stress injuries.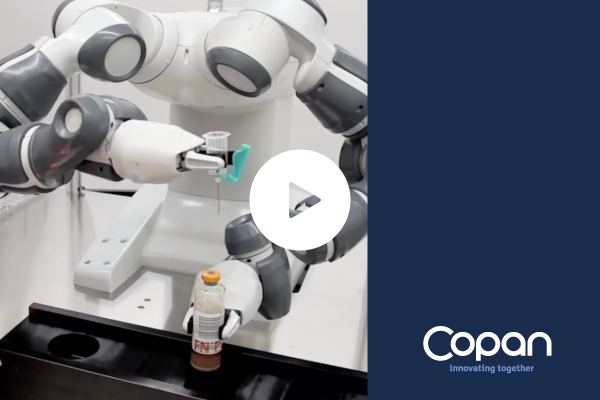 Video
Colibrí™ EcoSystem
Colibrì™ is the WASPLab® module designed to automatize colony picking, and preparation of targets for ID through MALDI-TOF technology, and bacterial suspensions for AST. Discover its features in this video!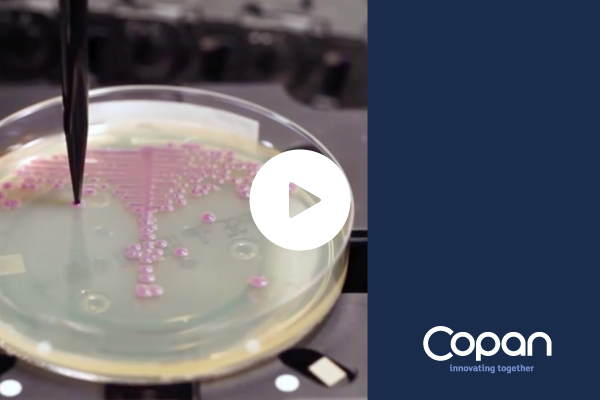 产品
BC+
阳性血培养处理盒
BC+™是一种真空管,旨在转移和运输阳性血培养物以进行培养或显微镜分析。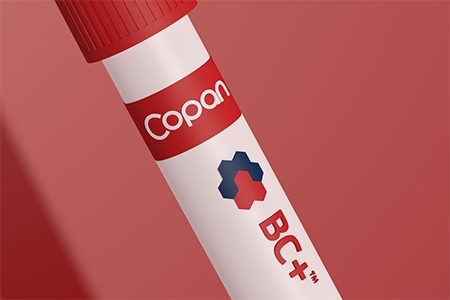 产品
eSwab®
多用途采集和运输系统
eSwab®是Copan的液体Amies洗脱拭子,其采集和运输试剂盒是我们的多用途培养基,用于采集和运输含有需氧菌、厌氧菌、苛养菌、病毒和衣原体的临床样本。