应用手册 (英文)
Clinical Automation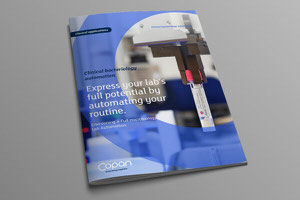 手册 (英文)
Digital Microbiology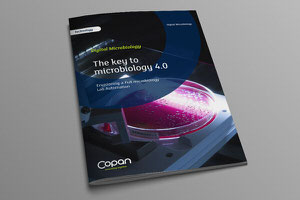 手册 订购信息 (英文)
BC+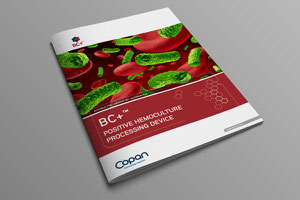 科学手册 (英文)
Booklet Clinical Automation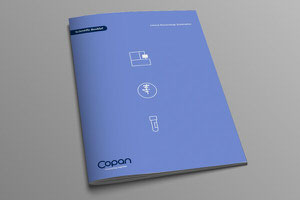 科学手册 (英文)
Booklet Gastrointestinal Diseases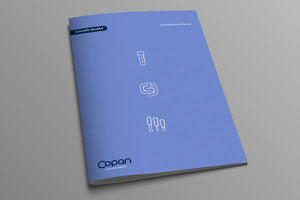 科学研究
Antimicrobial Resistance & Infection Control
2022
The challenge of preventing and containing outbreaks of multidrug-resistant organisms and Candida auris during the coronavirus disease 2019 pandemic: report of a carbapenem-resistant Acinetobacter baumannii outbreak and a systematic review of the literature
Reto Thoma et al.
科学研究
Clinical Chemistry
2022
Current State of Laboratory Automation in Clinical Microbiology Laboratory
Kritikos Antonios et al.
科学研究
Frontiers in cellular and infection Microbiology
2021
Copan Walk Away Specimen Processor (WASP) Automated System for Pathogen Detection in Female Reproductive Tract Specimens
Jing Gao et al.
科学研究
J Clin Microbiol
2021
Benefits Derived from Full Laboratory Automation in Microbiology: a Tale of Four Laboratories
Karissa Culbreath, Heather Piwonka, John Korver, Mir Noorbakhsh
科学研究
Journal of Clinical Microbiology
2011
Comparison of Automated Processing of Flocked Swabs with Manual Processing of Fiber Swabs for Detection of Nasal Carriage of Staphylococcus aureus
Gillian Jones, Roger Matthews, Richard Cunningham and Peter Jenks
科学研究
Journal of Clinical Microbiology
2013
Comparison of Five Media for Detection of Extended-Spectrum Beta Lactamase by Use of WASP® Instrument for Automated Specimen Processing
P. Grohs, B. Tillecovidin, A. Caumont-Prim, E. Carbonnelle, N. Day, I. Podglajen and L. Gutmann
科学研究
ECCMID
2017
Evaluation of the Copan BC+™ for the Automated Management of Positive Blood Cultures: Microscope Slides and Subcultures Preparation
Bielli A., Lepera V., Oggioni M., Lacchini C., Lombardi G., Vismara C.
科学研究
ECCMID
2017
Implementation of Copan FecalSwab™ and Copan Selenite™ on WASP® for the Automated Processing of Stool Specimens
Ann Lemmens, Truus Goegebuer, and Luc Hendrickx
科学研究
ECCMID
2018
Microbiology meets molecular diagnostics evolving in flexible sample to result workflow
A. Giambra, S. Allibardi, S. Rizzo, M. Enrietto, A. Vinelli, M. Castro, F. Gorreta
科学研究
Diagn Microbiol Infect Dis
2019
Evaluating the preservation and isolation of stool pathogens using the COPAN FecalSwab™ transport system and walk-away specimen processor
Goneau LW, Mazzulli A, Trimi X, Cabrera A, Lo P, Mazzulli T
科学研究
FIDSSA
2015
A Comparative Evaluation of Automated (Copan WASP®) Versus Manual Methods for Plate Streaking and Specimen Processing
Preneshni Naicker, Keithea Mentoor, Clive Misland, V. Mischka Moodley, Pascal Musoni,
Chad Centner, Clinton Moodley, Janet Scholtz, Mark Nicol
科学研究
ECCMID
2016
Comparison of WASP® and WASPLab® and InoqulA™ for Primary Specimens Streaking Quality
Marion Jetter, Martina Marchesi, Michael Hombach, Peter M. Keller
科学研究
ECCMID
2019
Competence Assessment, Training and Teaching In a Total Automated Microbiology Laboratory
M. Gaskin, D. Yamamura , J. Korver
科学研究
Frontiers in cellular and infection Microbiology
2022
Total Laboratory Automation for Rapid Detection and Identification of Microorganisms and Their Antimicrobial Resistance Profiles
Abdessalam Cherkaoui et al.
科学研究
Journal of Hospital Infection
2022
Outbreak of ceftazidime-avibactam resistant KPC-producing Klebsiella pneumoniae in a COVID-19 Intensive Care Unit, Italy: urgent need for updating diagnostic protocols of surveillance cultures
Gabriele Bianco et al.
视频 (英文)
UZ Leuven Laboratory Interview about WASPLab® Ecosystem
In Leuven, Belgium, the UZ Laboratory installed Copan's WASPLab® Ecosystem in 2018 to handle thousands of samples every day, with improved standardization and shortened time to results.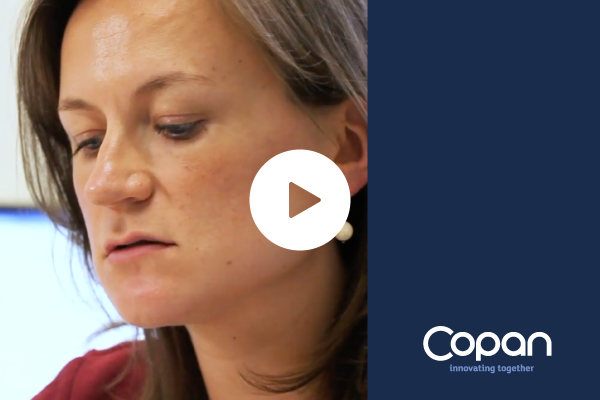 产品
eSwab®
多用途采集和运输系统
eSwab®是Copan的液体Amies洗脱拭子,其采集和运输试剂盒是我们的多用途培养基,用于采集和运输含有需氧菌、厌氧菌、苛养菌、病毒和衣原体的临床样本。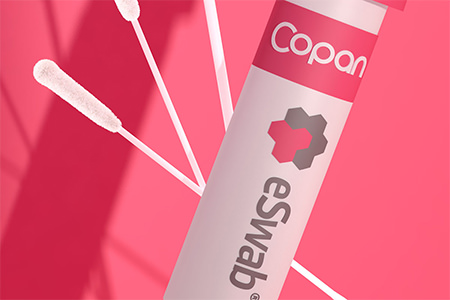 产品
Urisponge™
先进的尿液采集、运输和保存系统
UriSponge™是专用于采集、运输和保存尿液样本直至到达检测实验室的产品。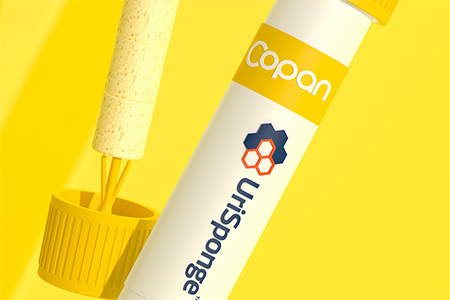 产品
WASP®
您实现微生物实验室自动化系统的第一步
WASP®提供了一个全面的系统,涵盖了自动化标本处理*的所有方面:种植和划线、显微镜载玻片制备、增菌肉汤接种和AST平板的制备。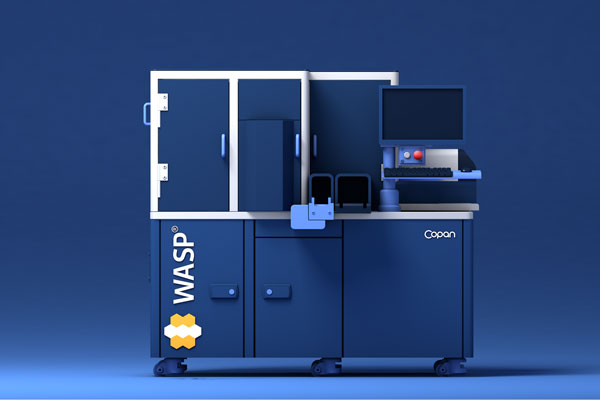 产品
WASPLab®
WASPLab®带您走进数字化细菌学的世界。
WASPLab®不仅仅是一个培养、存储、数字化和记录细菌接种平板的一个平台*,还是Copan全实验室自动化系统的核心。