网络研讨会 
March 2021
Prof. Prof. Gerard A. Cangelosi, Ph.D.
Swabs stories: scaling up Tuberculosis and Covid-19 screening while protecting worker health
To protect healthcare workers while performing both tuberculosis and Covid-19 sampling is a big challenge. On 2021 International Tuberculosis Day, our honored guest Professor Gerard Cangelosi will explore this crucial aspect that needs to be considered while scaling up tuberculosis and Covid-19 screening.
Prof. Prof. Gerard A. Cangelosi, Ph.D.
Professor, Department of Environmental and Occupational Health Sciences Adjunct Professor, Departments of Global Health and Epidemiology, University of Washington, Seattle, WA, USA
科学手册 (英文)
Booklet Clinical Automation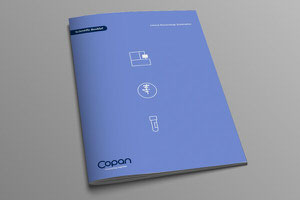 科学手册 (英文)
Booklet Sars-CoV-2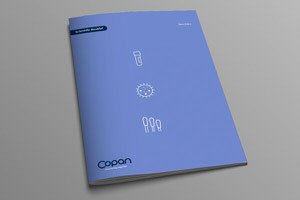 科学手册 (英文)
Booklet Gastrointestinal Diseases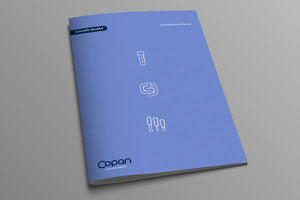 科学手册 (英文)
Booklet Antibiotic Resistance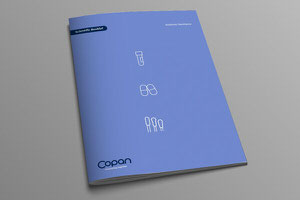 科学手册 (英文)
Booklet Respiratory Infections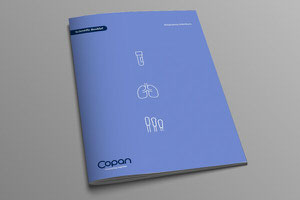 科学手册 (英文)
Booklet STIs & HPV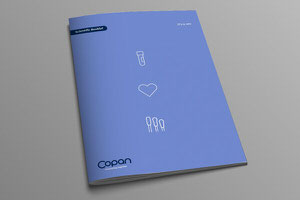 科学研究
Antimicrobial Resistance & Infection Control
2022
The challenge of preventing and containing outbreaks of multidrug-resistant organisms and Candida auris during the coronavirus disease 2019 pandemic: report of a carbapenem-resistant Acinetobacter baumannii outbreak and a systematic review of the literature
Reto Thoma et al.
科学研究
Frontiers in cellular and infection Microbiology
2021
Copan Walk Away Specimen Processor (WASP) Automated System for Pathogen Detection in Female Reproductive Tract Specimens
Jing Gao et al.
科学研究
Antimicrobial Resistance & Infection control
2021
Clonal spread of carbapenem-resistant Klebsiella pneumoniae among patients at admission and discharge at a Vietnamese neonatal intensive care unit
Björn Berglund et al.
科学研究
Antimicrobial Resistance & Infection Control
2021
Epidemiology of ESBL-producing Escherichia coli from repeated prevalence studies over 11 years in a long-term-care facility
Martischang et al.
科学研究
The Journal of Antimicrobial Chemotherapy
2021
Antimicrobial susceptibility of Neisseria gonorrhoeae isolates and syndromic treatment of men with urethral discharge in Kingston, Jamaica, 2018-19
McDermott et al.
科学研究
Antimicrobial Resistance and Infection Control
2021
The impact of a 'milking the COW' campaign in a regional hospital in Singapore
Surinder Kaur M.S. Pada et al.
科学研究
Virology Journal
2021
SARS‑CoV‑2 in hospital indoor environments is predominantly non‑infectious
Janina Krambrich et al.
科学研究
Journal of the American Chemical Society
2021
Cov-MS: A Community-Based Template Assay for Mass-Spectrometry-Based Protein Detection in SARS-CoV‑2 Patients
Bart Van Puyvelde et al.
科学研究
ASM
2019
Validation and implementation of Colorex™ CHROMagar™ Strep A agar on WASP®/WASPLab® for screening for Streptococcus pyogenes using the eSwab®
M. Gaskin, D. Yamamura, J. Korver
科学研究
ECCMID
2019
Can image analysis automatically screen for Streptococcus agalactiae in specimens collected from pregnant women?
J. Steenbergen
科学研究
Journal of Clinical Microbiology
2011
Comparison of Automated Processing of Flocked Swabs with Manual Processing of Fiber Swabs for Detection of Nasal Carriage of Staphylococcus aureus
Gillian Jones, Roger Matthews, Richard Cunningham and Peter Jenks
科学研究
Journal of Clinical Microbiology
2013
Comparison of Five Media for Detection of Extended-Spectrum Beta Lactamase by Use of WASP® Instrument for Automated Specimen Processing
P. Grohs, B. Tillecovidin, A. Caumont-Prim, E. Carbonnelle, N. Day, I. Podglajen and L. Gutmann
科学研究
FIDSSA
2015
A Comparative Evaluation of Automated (Copan WASP®) Versus Manual Methods for Plate Streaking and Specimen Processing
Preneshni Naicker, Keithea Mentoor, Clive Misland, V. Mischka Moodley, Pascal Musoni,
Chad Centner, Clinton Moodley, Janet Scholtz, Mark Nicol
科学研究
Journal of Hospital Infection
2022
Multidrug-resistant OXA-48/CTX-M-15 Klebsiella pneumoniae cluster in a COVID-19 Intensive Care Unit: Salient lessons for infection prevention and control during the COVID-19 pandemic
Annaleise R. Howard-Jones et al.
科学研究
Interntional Journal of Microbiology
2022
High-Resolution Melting Analysis to Detect Antimicrobial Resistance Determinants in South African Neisseria gonorrhoeae Clinical Isolates and Specimens
Nireshni Mitchev et al.
视频 (英文)
eSwabs®
For aereobe, anaerobe, and fastidious bacteria detection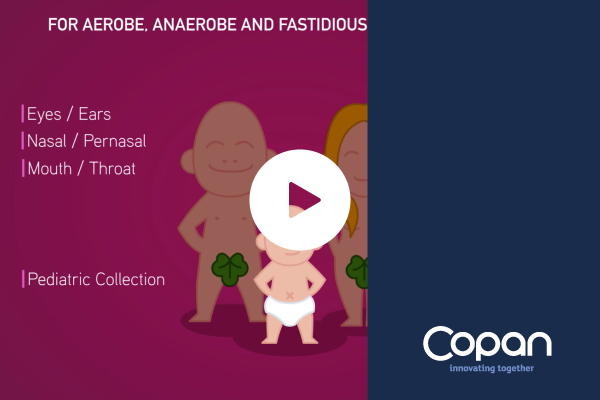 应用
Clinical Automation
通过自动执行您的日常工作来充分发挥您实验室的全部潜能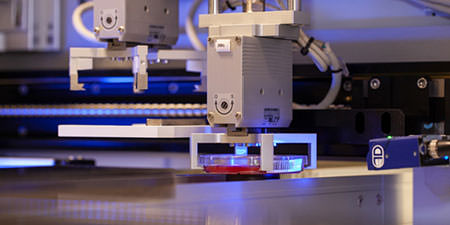 产品
eSwab®
多用途采集和运输系统
eSwab®是Copan的液体Amies洗脱拭子,其采集和运输试剂盒是我们的多用途培养基,用于采集和运输含有需氧菌、厌氧菌、苛养菌、病毒和衣原体的临床样本。