应用手册 (英文)
Respiratory Infections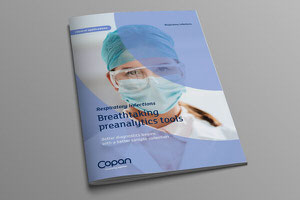 科学研究
Journal of Clinical Virology
2022
Screening for cytomegalovirus shedding in vagina and saliva: Significant differences between biological fluids, swab types and storage durations in DNA recovery
Ngee Keong Tan et al.
科学研究
Journal of Medical Microbiology
2021
Sample collection and transport strategies to enhance yield, accessibility, and biosafety of COVID-19 RT-PCR testing
Banada et al.
科学研究
Epidemiology & Infection
2021
Saliva detection of SARS-CoV-2 for mitigating company outbreaks: a surveillance experience
Emerenziana Ottaviano et al.
科学研究
International Journal of Legal Medicine
2019
Copan microFLOQ® Direct Swab collection of bloodstains, saliva, and semen on cotton cloth
Allison J Sherier
科学研究
Journal of Clinical Microbiology
2019
Bacterial Load of Chlamydia trachomatis in the Posterior Oropharynx, Tonsillar Fossae, and Saliva among Men Who Have Sex with Men with Untreated Oropharyngeal Chlamydia
Tiffany R. Phillips
科学研究
Preprint status
2021
Inactivation of SARS-CoV-2 virus in saliva using a guanidium based transport medium suitable for RT-PCR diagnostic assays
Sukalyani Banik
科学研究
Plos One
2020
Characterization of a universal screening approach for congenital CMV infection based on a highly-sensitive, quantitative, multiplex real-time PCR assay
Angela Nagel
科学研究
Clinical Microbiology and infection
2020
Saliva collected in universal transport media is an effective, simple and high-volume amenable method to detect SARS-CoV-2
Byron M. Berenger, John M. Conly, Kevin Fonseca, Jia Hu, Thomas Louie, Angela R. Schneider, Takshveer Singh, William Stokes, Linda Ward, Nathan Zelyas
科学研究
Journal of Clinical Virology
2021
A prospective study evaluating congenital CMV infection in Mayotte and La Reunion Islands (France)
Justine Demortier, Jacques Fourgeaud, Soumeth Abassed, LaurentLambrecht, Marie Gromand, Brahim Boumahni, Coralie Dumont, Alexandre Reynaud, Margaux Avet, Louis Collet, Claire Périllaud-Dubois, Marie-Christine Jaffar-Bandjee, Christelle Vauloup-Fellous
视频 (英文)
Lollisponge™ – The sponge-made device for saliva collection
LolliSponge™ is our device conceived to enable active surveillance programs even when professional assistance is not available. Saliva collection with LolliSponge™ is performed just by keeping the sponge stick in the mouth for a few minutes, without any spitting-related risk; this easy procedure can be performed at POC as well as at home, using Lollisponge™ as a self-collection device. A dry device free of hazardous media, Lollisponge™ can be transported to the lab without any liquid-related problem, where it can be centrifuged and tested with the standard molecular diagnostic assays.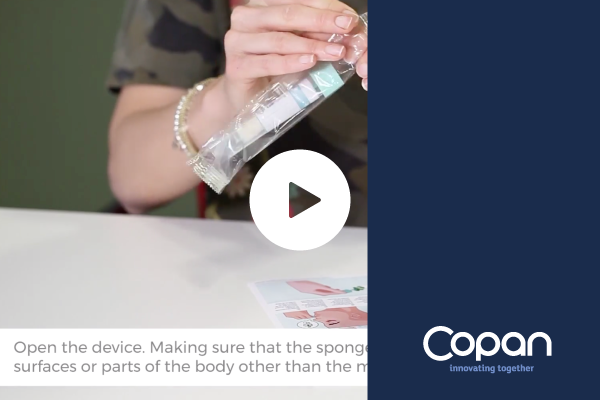 应用
Forensics
简化法医鉴定的工具
获得成功的法医鉴定首先要有合适的样本,而只有正确的采集方法才能获得合适的样本。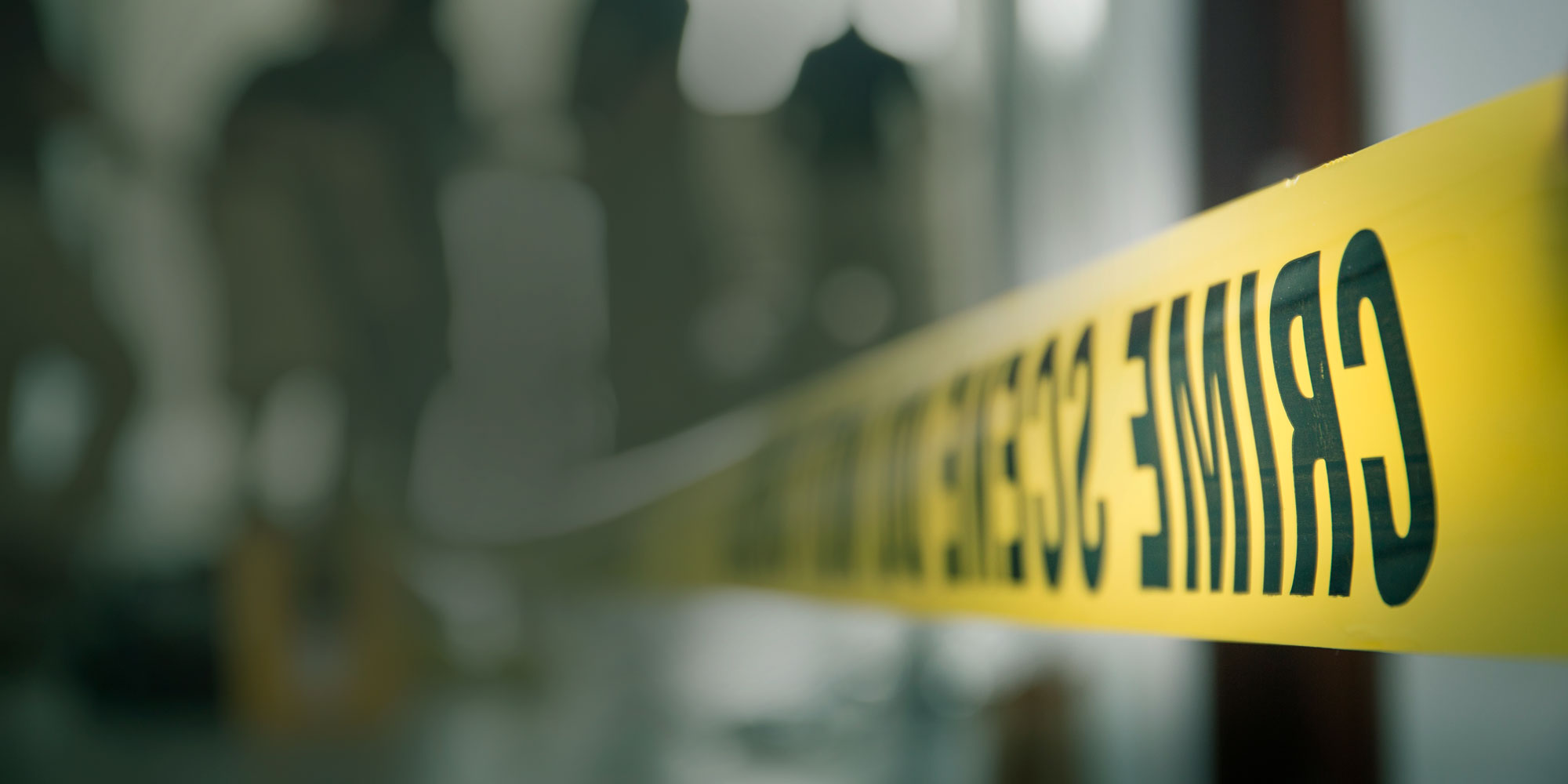 产品
hDNAFreeFLOQSwabs®
用于遗传学领域的无创、无痛且安全的DNA样本采集盒
hDNAfreeFLOQSwabs®是一系列专用于基因应用DNA采集的产品。hDNAFLOQSwabs®不含可扩增的人类DNA和可检测的DNase和RNase,是一种无创、无痛且具有成本效益的产品。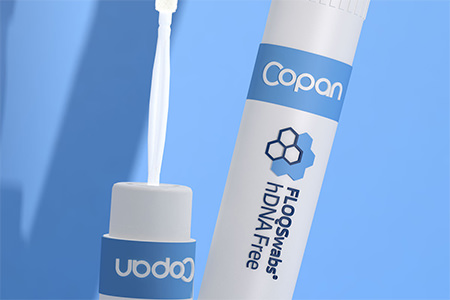 产品
Self – Lollisponge™
含海绵拭子的唾液采集盒
LolliSponge™的易用性允许对不配合患者或无法获得专业帮助时采集唾液,从而在易感染的社群中执行COVID-19主动监测计划。