应用手册 (英文)
Molecular Biology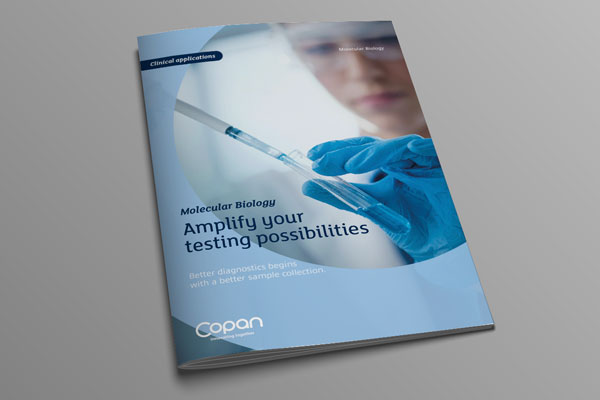 产品信息 (英文)
Self-LolliSponge™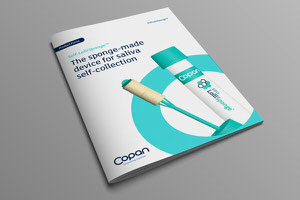 应用手册 (英文)
Self – Collection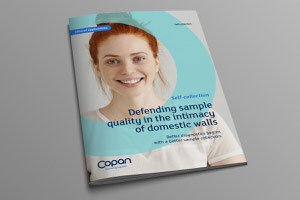 座谈会
23/04/2021
12.15 CET Time
Prof. Johan Melendez
Prof. Clementina Elvezia Cocuzza
Dr. Geoffrey Behrens
Prof. Elisa Borghi
Sample self-collection, a lesson gained during the COVID pandemic
Copan sponsored Integrated Lunch Symposia – ECCMID 2022
During Copan's ECCMID integrated symposium, four distinguished speakers updated the audience on the advances, achievements, and future trends of sample self-collection in different fields (STIs, HPV, respiratory infections, genetics, serology).
网络研讨会 
09/07/2021
ECCMID 2021
ECCMID Symposium & Flash Session
In the Integrated symposium "The challenges of managing the COVID-19 pandemic from pre analytics to diagnosis," Dr. Paolo Gaibani – chaired by Professor Dave Hawkes – explores lab automation's value throughout the pandemic and its usefulness in the upcoming years. In addition, the Flash Session, entitled "Listening to the needs of healthcare professionals: Copan's innovative approach to the pandemic," goes into detail on Copan's latest projects.
科学研究
Epidemiology & Infection
2021
Saliva detection of SARS-CoV-2 for mitigating company outbreaks: a surveillance experience
Emerenziana Ottaviano et al.
视频 (英文)
Lollisponge™ – The sponge-made device for saliva collection
LolliSponge™ is our device conceived to enable active surveillance programs even when professional assistance is not available. Saliva collection with LolliSponge™ is performed just by keeping the sponge stick in the mouth for a few minutes, without any spitting-related risk; this easy procedure can be performed at POC as well as at home, using Lollisponge™ as a self-collection device. A dry device free of hazardous media, Lollisponge™ can be transported to the lab without any liquid-related problem, where it can be centrifuged and tested with the standard molecular diagnostic assays.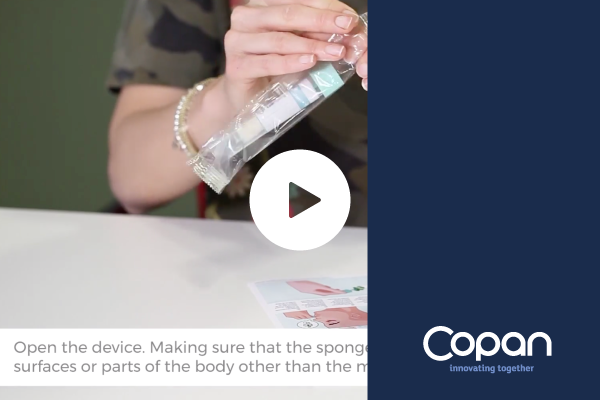 应用
Molecular Biology
应对实验室挑战和瓶颈的解决方案
在某些情况下,分子检测已经取代了传统的检测方法,目前已成为传染病筛查、诊断和管理不可或缺的一部分。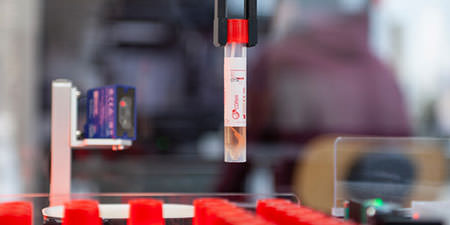 应用
Self-Collection
在家中采集也能保证样本质量
简化采集盒和延长样本运输时间可促使自行样本采集扩展至许多医疗领域。