News
July 30, 2021
Despite the diffused vaccination campaign and the restrictive measures adopted, the rise of viral variants keeps COVID-19 a major concern worldwide. Thinking of a new wave coming in the approaching fall still frightens, and brings back scenarios that we want to leave behind, with laboratories worldwide facing once again overwhelming sample volumes and scarcity of resources and reagents.
In such a situation of uncertainty, we at Copan continue to strive to find solutions that ease COVID-19 screening for every lab around the world: LolliSponge™ and Universe® are prime examples of this attitude. Now, we are ready to present another solution that will streamline laboratory workflow in COVID-19 screening: PodSwab™ – UTM® for pooling.
PodSwab™ consists of a 6 ml UTM® tube paired with five nasal flocked swabs that allows for pooling up to five different individual samples in one single tube.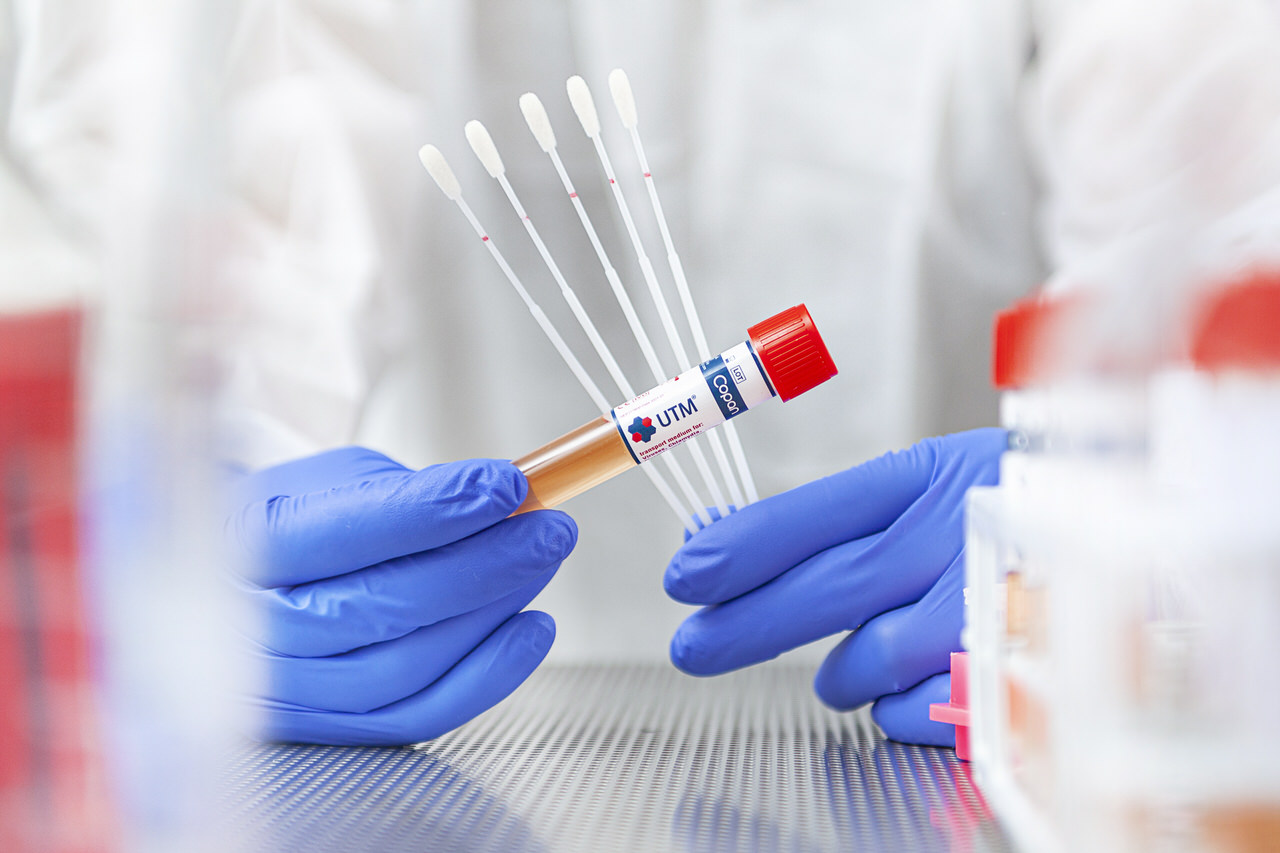 The concept behind PodSwab™ is simple. When testing the pooled tube, the laboratory could obtain two different outcomes: if the pooled sample tests negative, all the pooled patients are considered negative – by performing one test instead of five separate tests. Conversely, if the pooled sample is positive, each person must be individually retested to identify who was positive.
Many scientific studies have demonstrated pooled testing to be an efficient methodology for screening in the case of low-incidence phases of COVID-19. This method offers many operational advantages, as it increases the number of individuals that can be tested using the same amount of resources, increasing the testing capacity of every lab while saving time and reducing the cost per single test. Obviously, PodSwab™ is compatible with our UniVerse™ sample prep station: the combination of PodSwab™ with UniVerse™ pooling operational mode opens up even the opportunity to automatically pool and test together up to 20 samples.
This approach is of great value to massively screen and track COVID-19 cases now that its incidence is low. This will help in the containment of community transmission and, we hope, reduce any possible outbreak in the winter season.
PodSwab™ – UTM® for pooling is already available to order: follow the link below to find more details on the UTM® page and brochure.