47 results
Microbiology Time
May 8, 2023
Microbiology Time – May 2023
In this edition of our Microbiology Time, we focus on the sample collection of N. gonorrhoeae, proposing three keystone papers on the topic.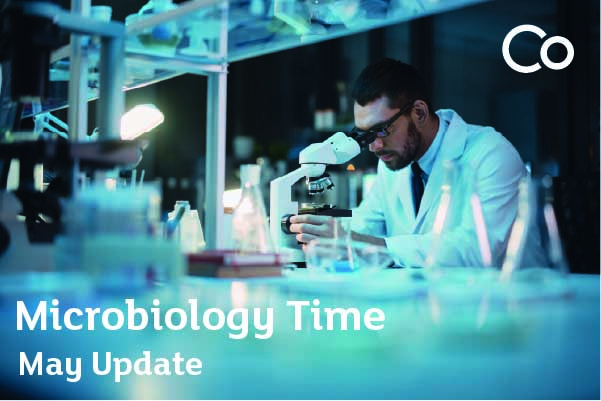 News
May 3, 2023
ECCMID 2023 wrap-up
It was great to see many people at our booth and scientific symposia. We hope you all had a great time speaking with us and got engaged by our ingenious sample collection solutions and cutting edge-lab automation.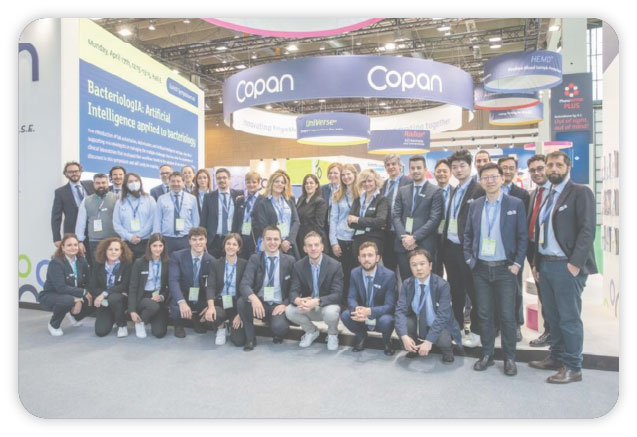 News
April 26, 2023
Meet Dr. DAN!
Introducing Dr. DAN, your best ally in every microbiological challenge.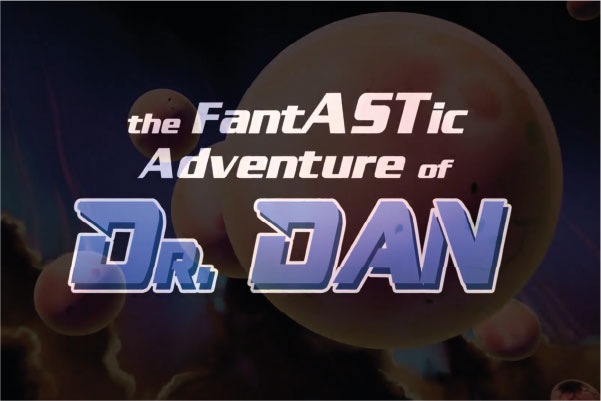 News
April 20, 2023
Introducing PhenoMATRIX® PLUS
PhenoMATRIX® PLUS is the newest PhenoMATRIX® suite release, designed to automatically segregate positive plates or discard negative plates without technical validation.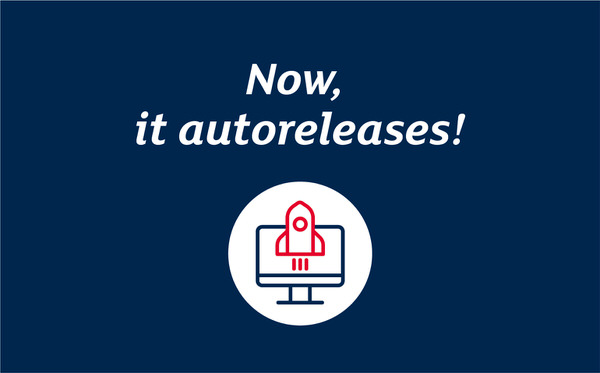 News
April 13, 2023
Candida auris outbreak: let eSwab® help you!
A drug-resistant strain of Candida auris is alarming international control and prevention institutions. eSwab® can give a hand up to healthcare professionals that are working to limit the spread of this pathogen.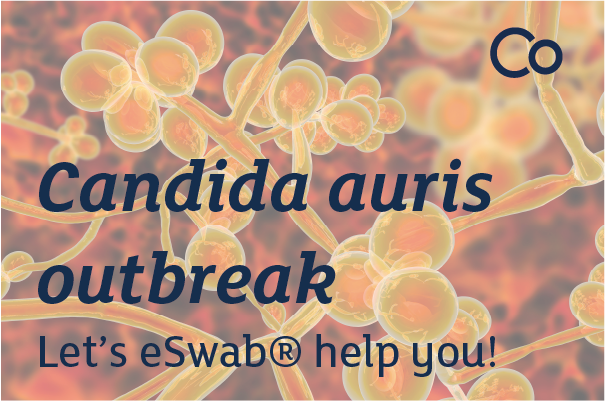 News
April 15, 2023
The new SMART-eNAT®
SMART-eNAT® combines eNAT® with a unique SMART cap delivery system, providing a safe and efficient nucleic acid collection and transport for prolonged periods. The new SMART post-collection high-performance yet intuitive cap avoids any spillage or unwanted contact, facilitating self-sampling at home.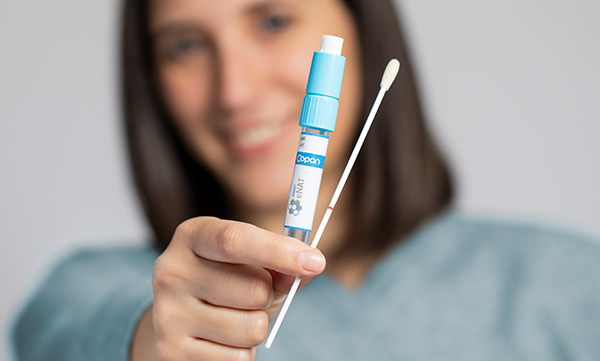 Microbiology Time
April 6, 2023
Microbiology Time – April 2023
Our April Microbiology Time includes a study on SARS-CoV-2 detection in cadavers, a German investigation of respiratory infections in hospitalized children, and an analysis of demographics, symptoms, and outcomes of individuals diagnosed with monkeypox in an Italian hospital.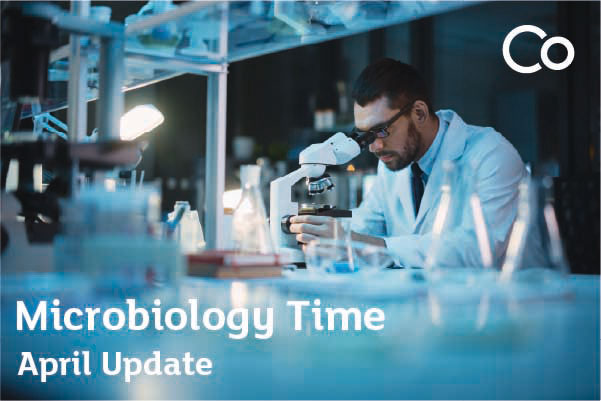 Copan White paper
March 23, 2023
Copan White Paper: PhenoMATRIX® – can Artificial do better than Human Intelligence?
In this Copan White Paper, we dissect how PhenoMATRIX AI and interpretation algorithms bring advanced reproducibility and sensitivity to plate interpretation, overcoming the subjectivity of human visual examination and maximizing lab efficiency to support diagnostic decisions.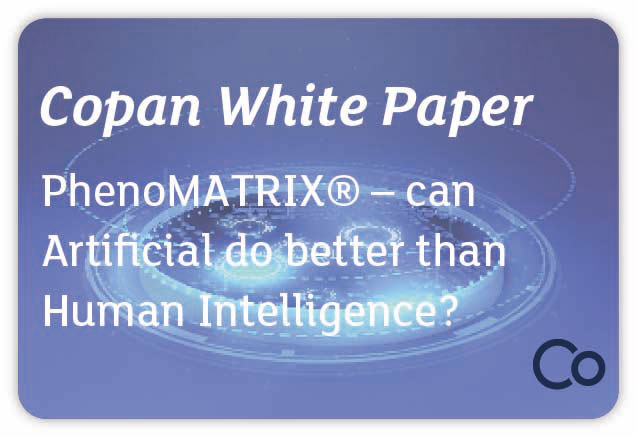 Microbiology Time
March 9, 2023
Microbiology Time – March 2023
This month, we traveled From Ethiopia to Canada to collect three exciting studies to share on our Microbiology Time. From the analysis of the high-risk HPV infection prevalence in the African country to a veterinary case report on a lethal fungal infection in a captive bullfrog and a research paper amplifying human DNA from leeches to identify a victim or suspect of a crime. Enjoy!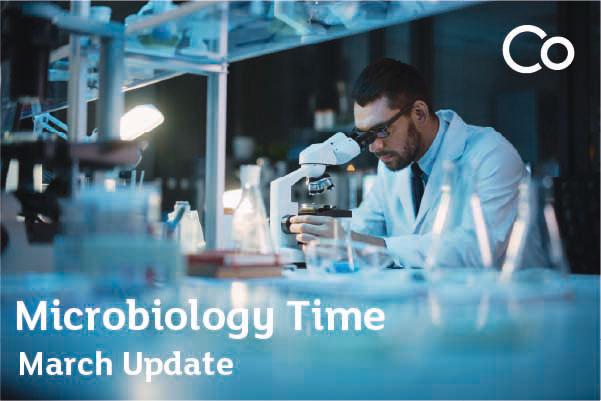 Microbiology Time
February 8, 2023
Microbiology Time – February 2023
It's the second month of 2023, and it's the second microbiology time of the year! In this edition, we selected studies covering self-collected vaginal samples for molecular assays, SARS-Cov-2 detection from rectal and nasal swabs, and buccal swabbing for BRCA testing. Enjoy your reading!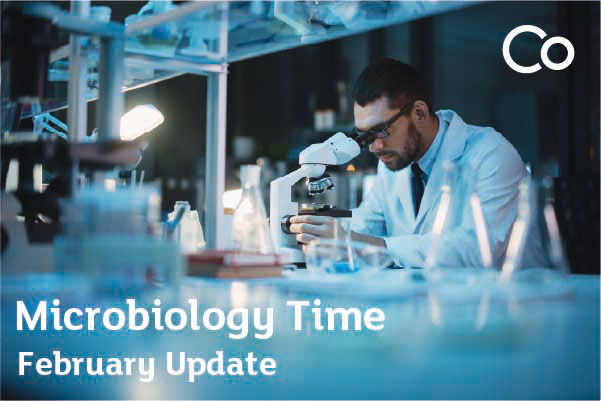 Microbiology Time
January 9, 2023
Microbiology Time – January 2023
With the studies selected in the first edition of 2023's Microbiology time, we explore three peculiar sides of our WISE approach: surface hygiene monitoring, HPV self-collection, and automated MALDI-TOF target preparation. Enjoy!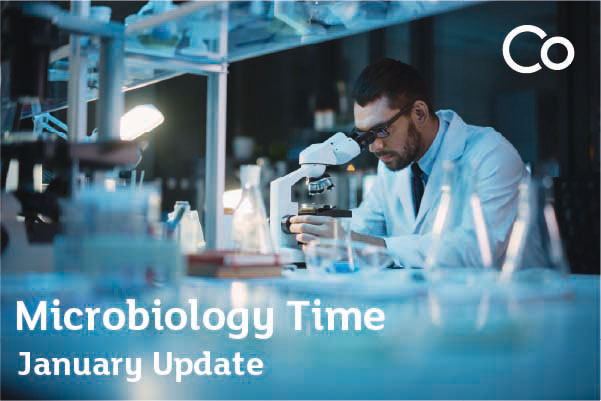 News
December 12, 2022
The new lab-Intelligence platform is on its way!
MicroHub®, our modern lab-intelligence platform, is finally on its way to the market.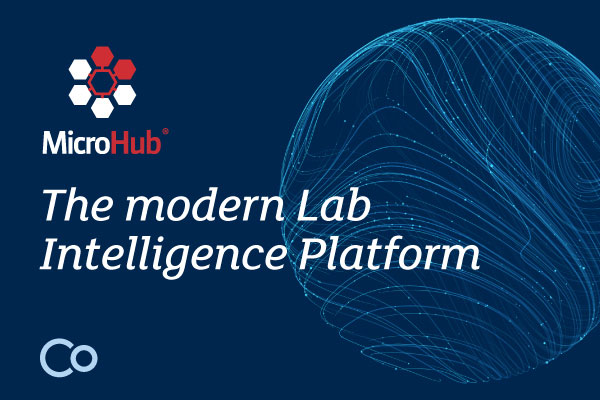 Microbiology Time
December 5, 2022
Microbiology Time – December 2022
In this December's Microbiology Time, here's a little present for you: the top three studies of the month! We start with a study comparing the efficacy of different swab types to collect evidence on fabric, we continue with an investigation of a school MRSA outbreak in Switzerland, and we finish with a culturomics analysis of the endometrial microbiome.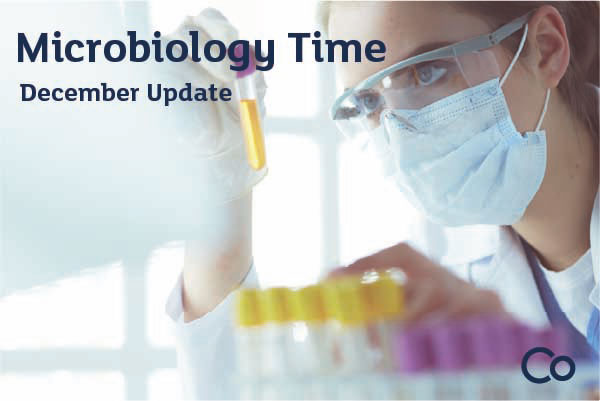 Microbiology Time
November 7, 2022
Microbiology Time – November 2022
Punctual as every month, it's November Microbiology Time. Let's dig together into three exciting studies on the costs and benefits of 4N6FLOQSwabs®, the microbiota of the healthy eye, and the evaluation of self-collection for anal cancer screening.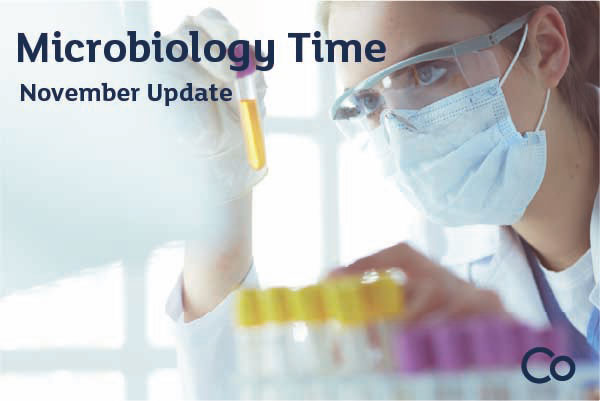 News
November 3, 2022
Radian® RAST: Pushing Antimicrobial Susceptibility Testing at full speed
After launching Radian's fully automated disk-diffusion Antibiotic Susceptibility Testing and offering Rapid AST for positive blood cultures, we are now ready to bring RAST advantages to other types of samples.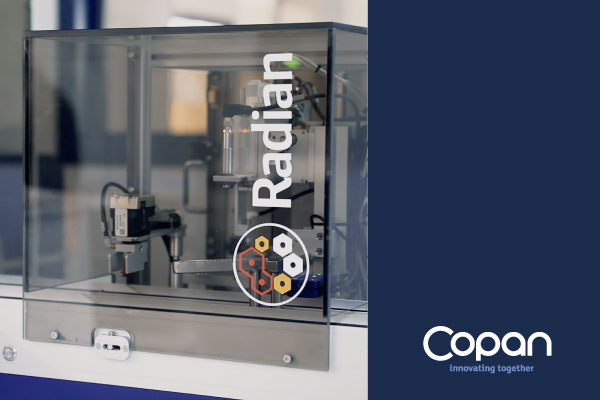 Article Focus
October 18, 2022
Fully Automated EUCAST Rapid Antimicrobial Susceptibility Testing (RAST) from Positive Blood Cultures: Diagnostic Accuracy and Implementation
Even though we've already covered this study in our October Microbiology Time, this latest piece of evidence on the importance of Automated RAST in helping patients get prompt treatment indications surely deserves additional attention. Discover the study details and read the full Open access article!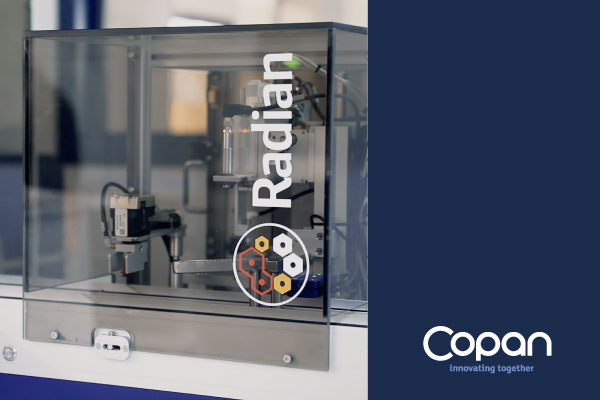 News
October 11, 2022
COPAN WASP Regulatory milestones: 2022
We finally obtained all the certificates needed to declare the entire COPAN WASP portfolio compliant with the latest European Union In Vitro Diagnostics Regulation (IVDR), which regulates access to the European market. This process allowed us to CE-mark all our products, guaranteeing our trusted partners and clients the continuous circulation of all our products throughout Europe without disruption. Overseas, our sample preparator Colibrí™ got its second 510(k) FDA clearance. Read more!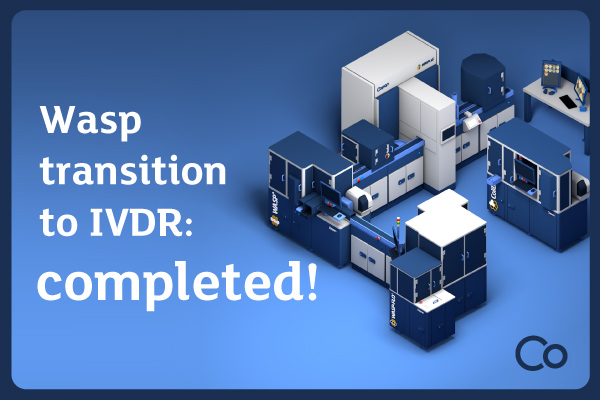 Microbiology Time
October 10, 2022
Microbiology Time – October 2022
October Microbiology Time is here, and we just updated our scientific database with great papers! Our monthly research highlights include a study on SARS-CoV-2 and saliva self-collection, a cost-benefit analysis of 4N6FLOQSwabs, and an outstanding paper analyzing the benefits of fully automated Rapid AST for blood cultures. Read the studies and enjoy!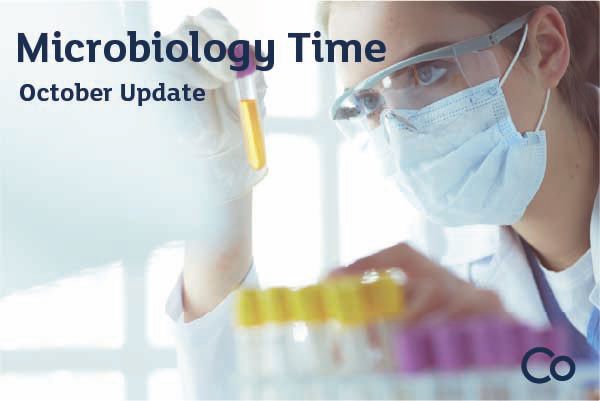 Microbiology Time
September 12, 2022
Microbiology Time – September 2022
Happy September, Microbiology Time readers! We spent August selecting the best papers featuring our products. This month the topics are heterogeneous and meet all tastes: a saliva-based SARS-CoV-2 screening, olfactory swabbing for alpha-synuclein detection in Parkinson's patients, and a study on surface contamination by monkeypox.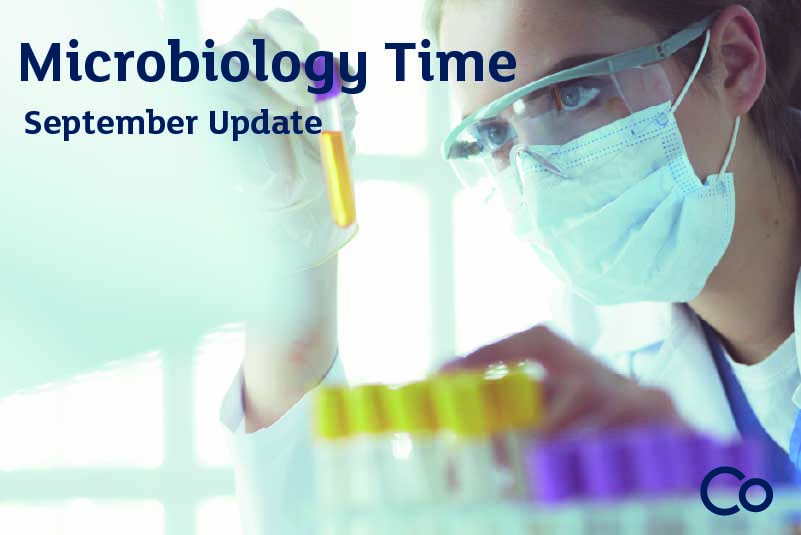 News
September 1, 2022
How to collect and transport Monkeypox samples?
Since May 2022, the number of monkeypox cases are constantly rising. As a result, WHO declared monkeypox a public health emergency and released interim guidelines and information about the virus. Discover here which of Copan's products are suitable for monkeypox sample collection.