Application
Clinical Automation
Express your lab's full potential by automating your routine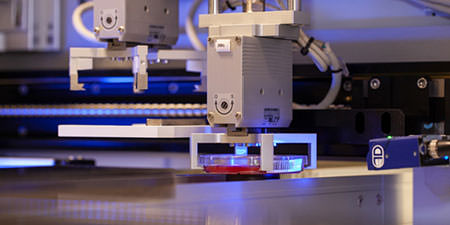 Product
WASPLab®
More than a platform for incubation, storage, digitization, and recording of inoculated bacteriology plates, WASPLab® is the nucleus of Copan Full Lab Automation.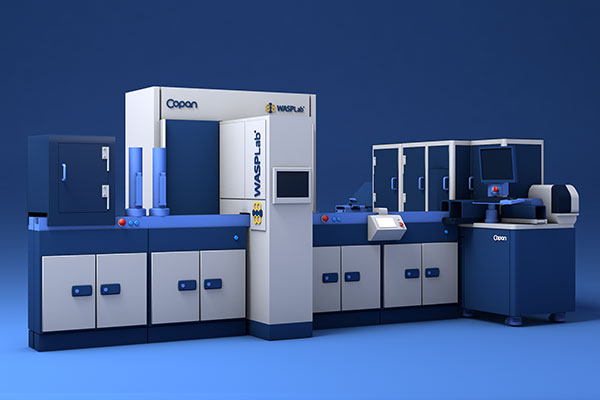 Product
BC+
BC+™ is a vacuum tube designed to transfer and transport positive blood culture for culture or microscopic analysis.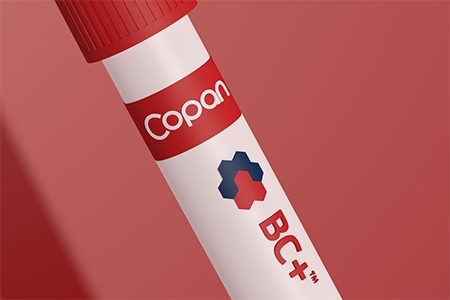 Product
Radian®
Radian® is the WASPLab® module dedicated to the full automation and interpretation of Disk Diffusion Antibiotic Susceptibility Testing.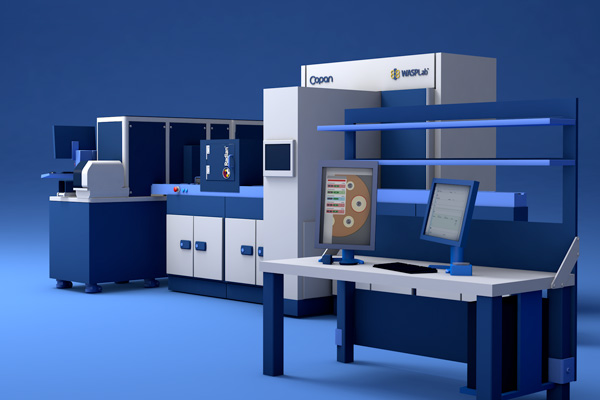 Product
PhenoMATRIX®
PhenoMATRIX® and PhenoMATRIX® TAG are AI-powered softwares that combine image analysis algorithms, demographic data and clinical data of patients to automatically segregate Negative plates, and organise Positives ones into custom folders.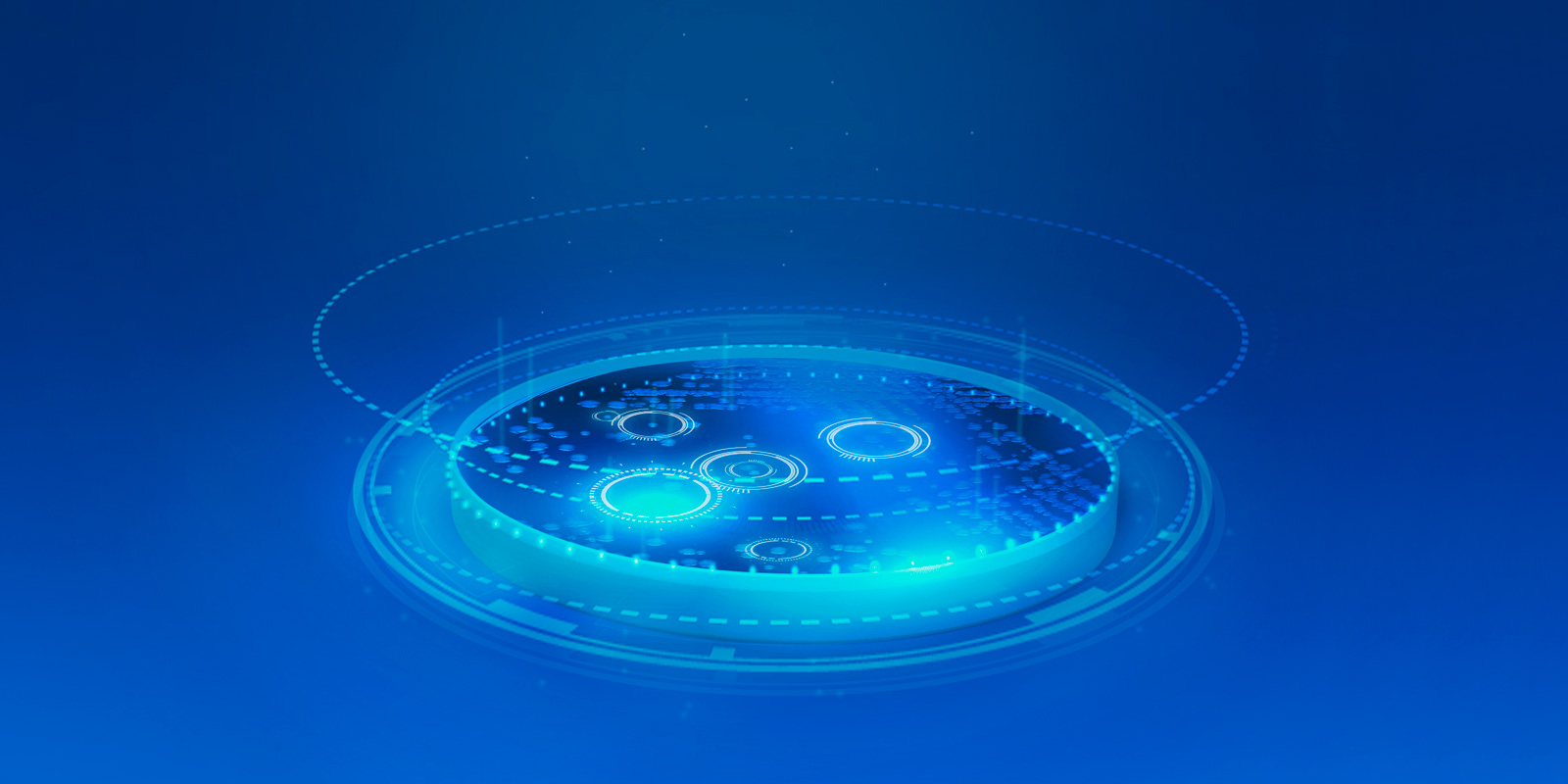 Product
eSwab®
eSwab® collection and transport system is our multipurpose media intended for the collection and transport of clinical specimens containing aerobes, anaerobes, fastidious bacteria, viruses and Chlamydia.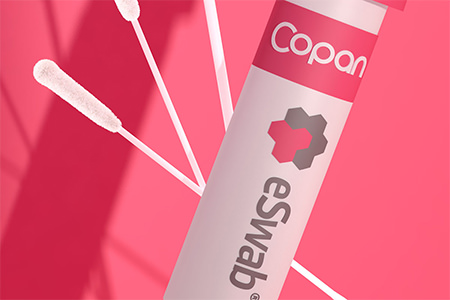 Product
WASP®
WASP® provides a comprehensive system encompassing all aspects of automated specimen processing: planting and streaking, Gram slide preparation, enrichment broth inoculation, and preparation of AST plates.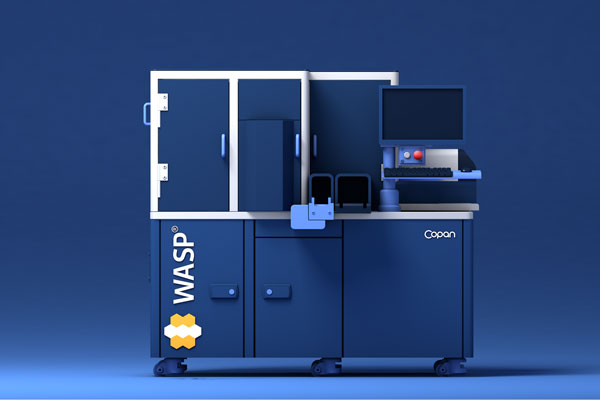 Product
MicroHub®
Currently under development, MicroHub® will be the control centre of the future. Acting as a middleware, it gathers in one spot Patient, Sample, WASPLab® and other instruments data, letting you manage them from any perspective.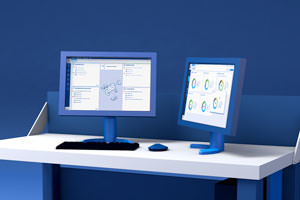 Product
Colibrí™
Colibrì™ is Copan's device designed to automatise colony picking, and preparation of targets for ID through MALDI-TOF technology, and bacterial suspensions for AST.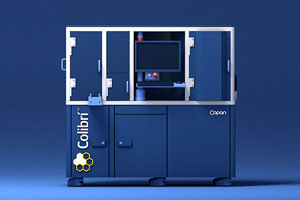 Technology
Digital Microbiology
The main idea of Digital Microbiology is to create a comprehensive ecosystem for laboratory processes, technology, and applications transforming physical objects into a continuous intelligent data stream connecting preanalytical and analytical platforms. This idea is revolutionizing how diagnosis are developed, leading to higher medical value and more efficient lab workflows.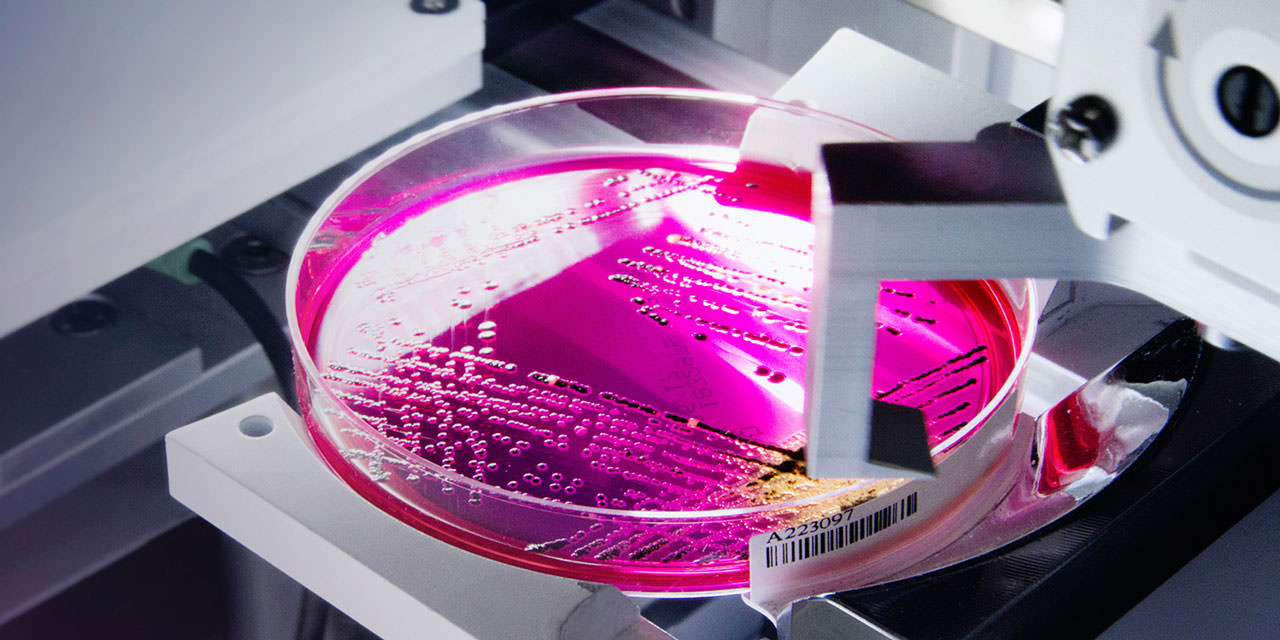 Product
WASP-FLO™
WASP-FLO™ is designed for microbiology laboratories with multiple WASP® and WASPLab® lines to streamline sample loading and unloading.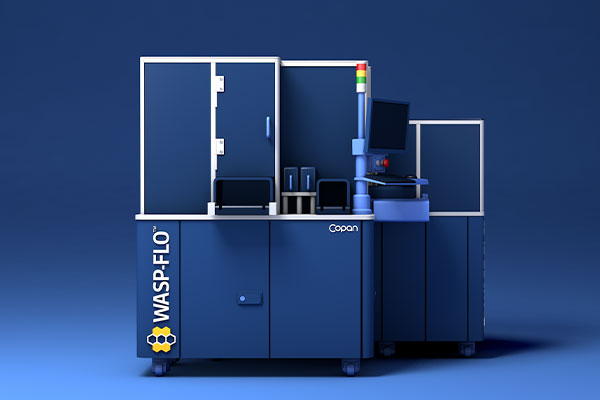 Product
FecalSwab™
FecalSwab™ is intended to collect fecal specimens and preserve enteric pathogenic bacteria's viability to be processed using standard clinical laboratory operating procedures for culture.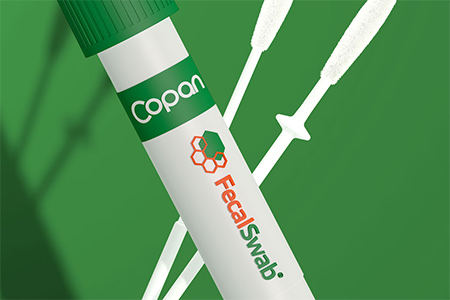 Application
Gastrointestinal Infections
A successful forensic investigation begins with a proper sample, and proper samples are obtained using the appropriate collection method.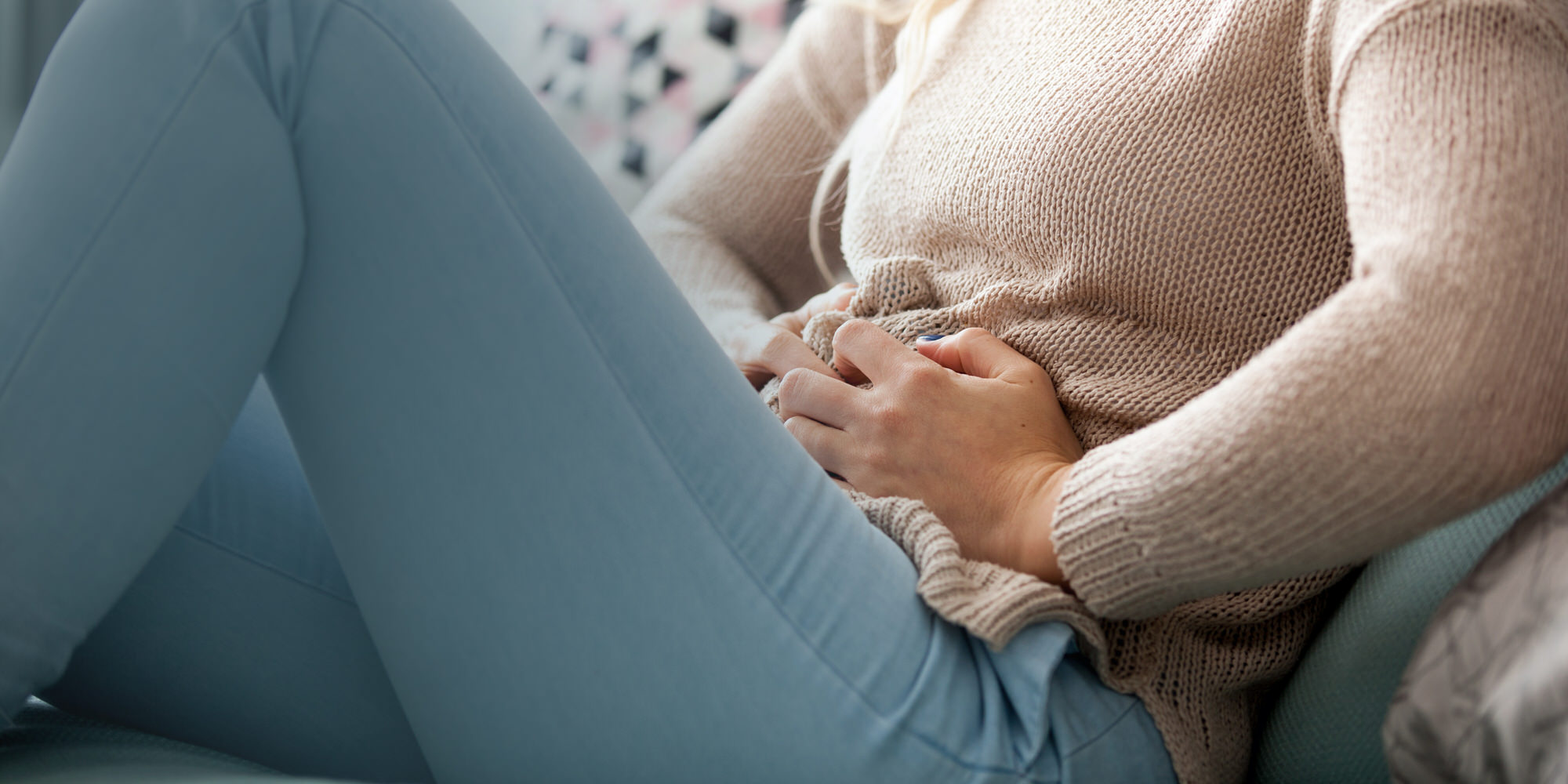 Product
UriSponge™
UriSponge™ is intended for the collection, transport and preservation of urine specimens for the cultivation of uropathogenic bacteria and yeasts.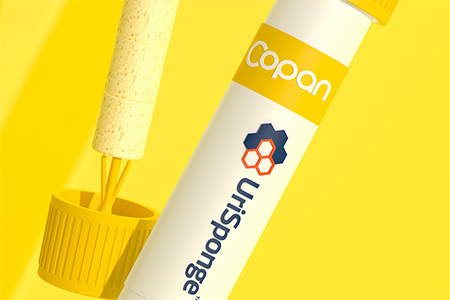 Product
CLASSIQSwabs™
CLASSIQSwabs™ are traditional and sterile ready-for-use devices intended for the collection of clinical samples.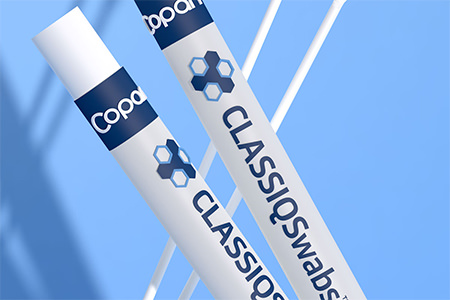 Application
Molecular Biology
Molecular assays have, in some instances, replaced traditional testing methods, and they are now an integral part of infectious diseases screening, diagnosis, and management.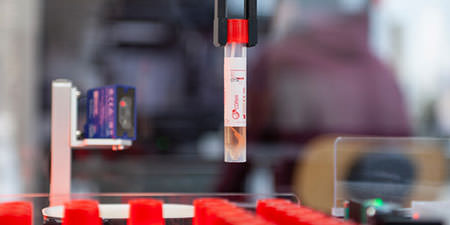 Product
Lab Consumables
We offer a wide range of transfer pipets, loops, spreaders, tubes, caps, and droppers meeting the highest quality standards. Since we produce them with our in-house technology, we can easily customize them upon customer's request.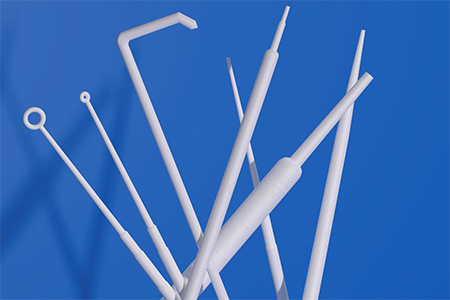 Application
Antibiotic Resistances
The rise of Multi Drug-Resistant Organisms has become a global health and economic concern, and tools to combat them are urgently needed.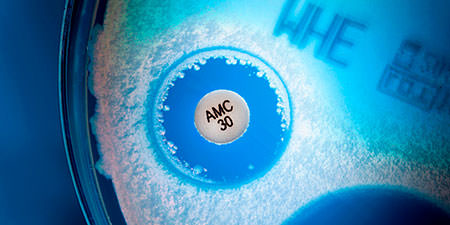 Product
UTM®
Copan Universal Transport Medium® (UTM®) system is intended for the collection, transport, and preservation of clinical specimens containing Viruses, Chlamydia, Mycoplasma, and Ureaplasma.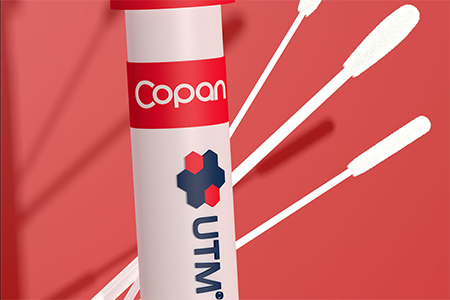 Application
Genetics & Microbiome
The rise of Multi Drug-Resistant Organisms has become a global health and economic concern, and tools to combat them are urgently needed.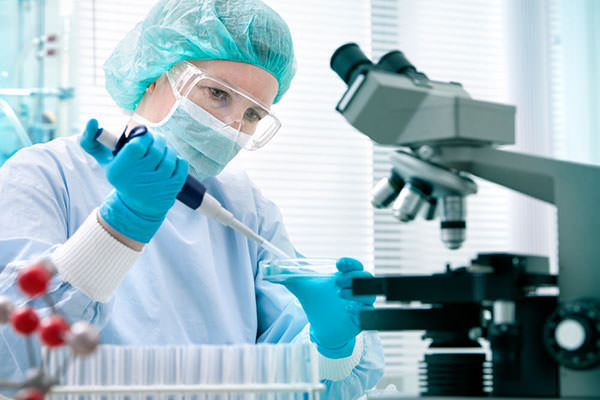 Application
Respiratory Infections
Respiratory tract infections are among the most common disorders affecting today's population, representing the third cause of death in the whole world.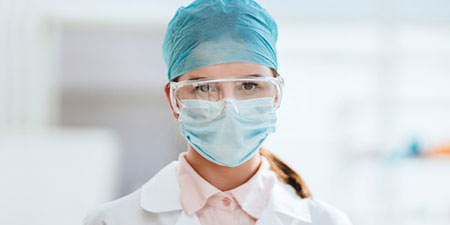 Application
Self-Collection
Simplifying collection devices and ensuring a prolonged sample transport could promote self-collection expansion in many new medical fields.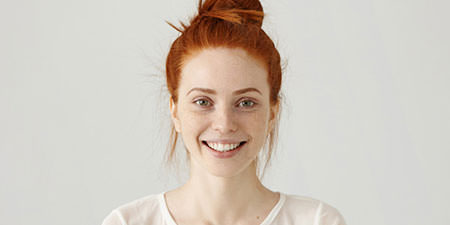 Application
Hospital Acquired Infections
The rise of Multi Drug-Resistant Organisms has become a global health and economic concern, and tools to combat them are urgently needed.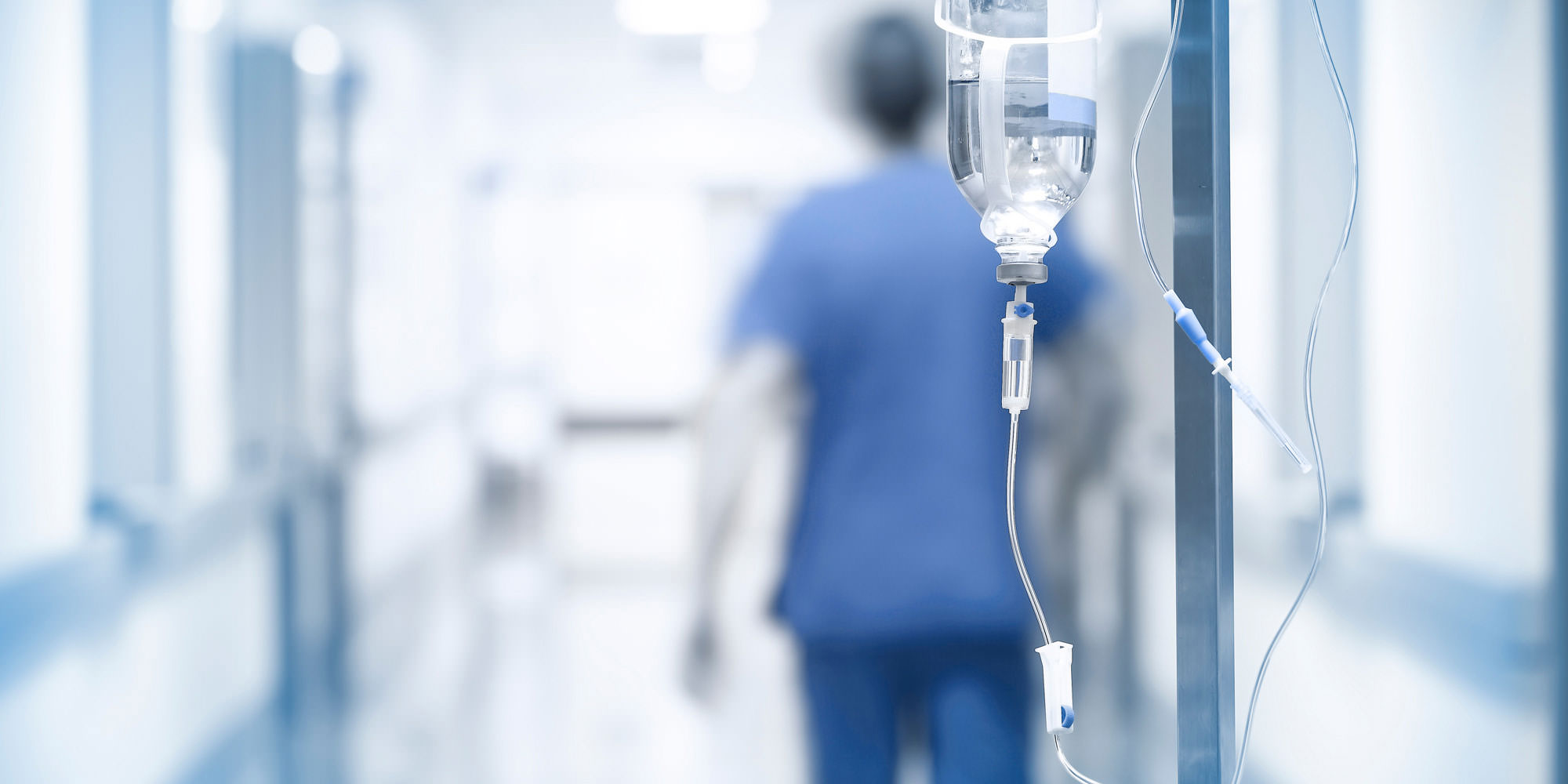 Application
STIs and Cervical Cancer
Although most STIs have no or only mild symptoms, the 1 million STIs acquired every day profoundly impact global health worldwide.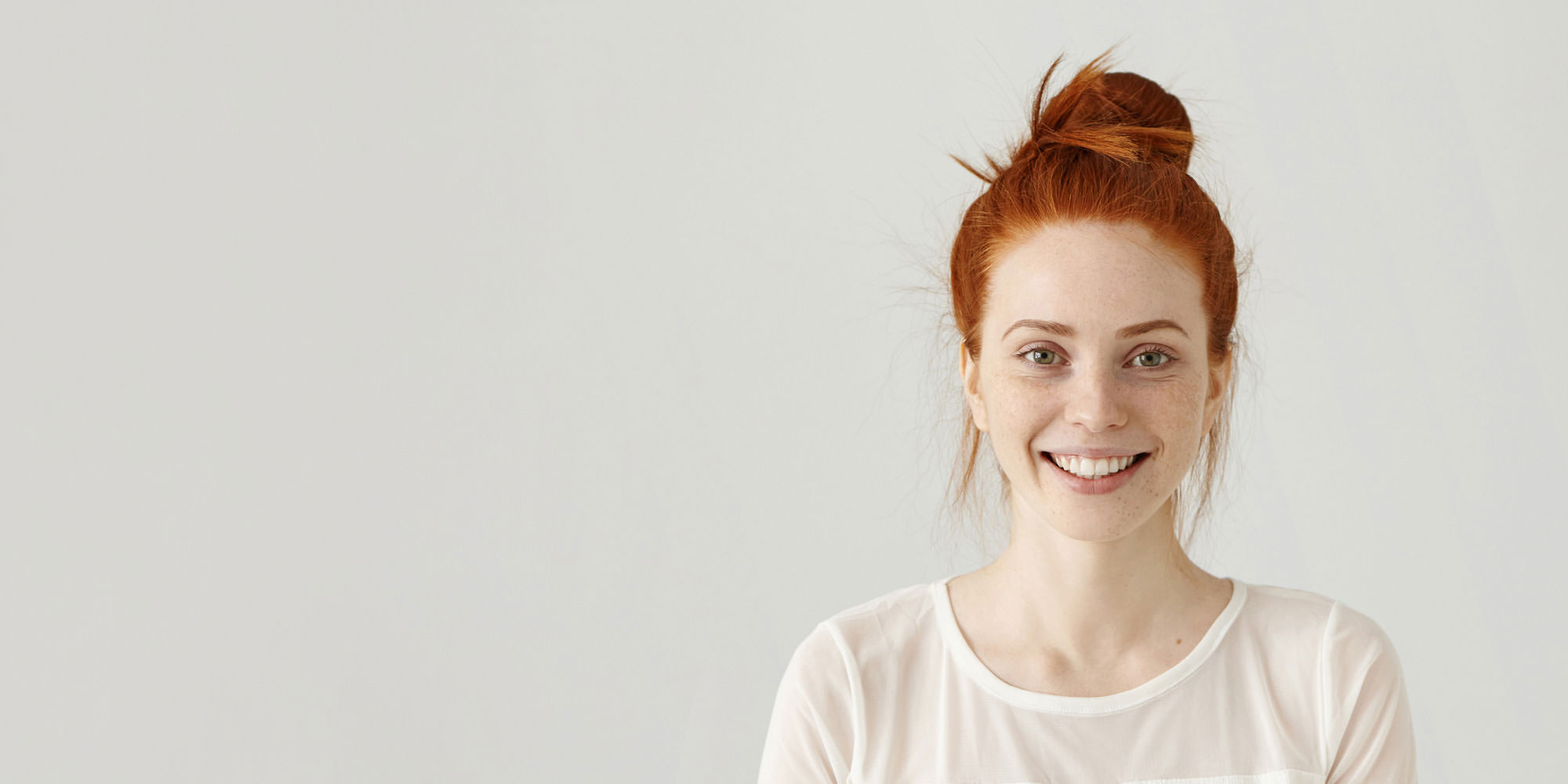 Application
Forensics
A successful forensic investigation begins with a proper sample, and proper samples are obtained using the appropriate collection method.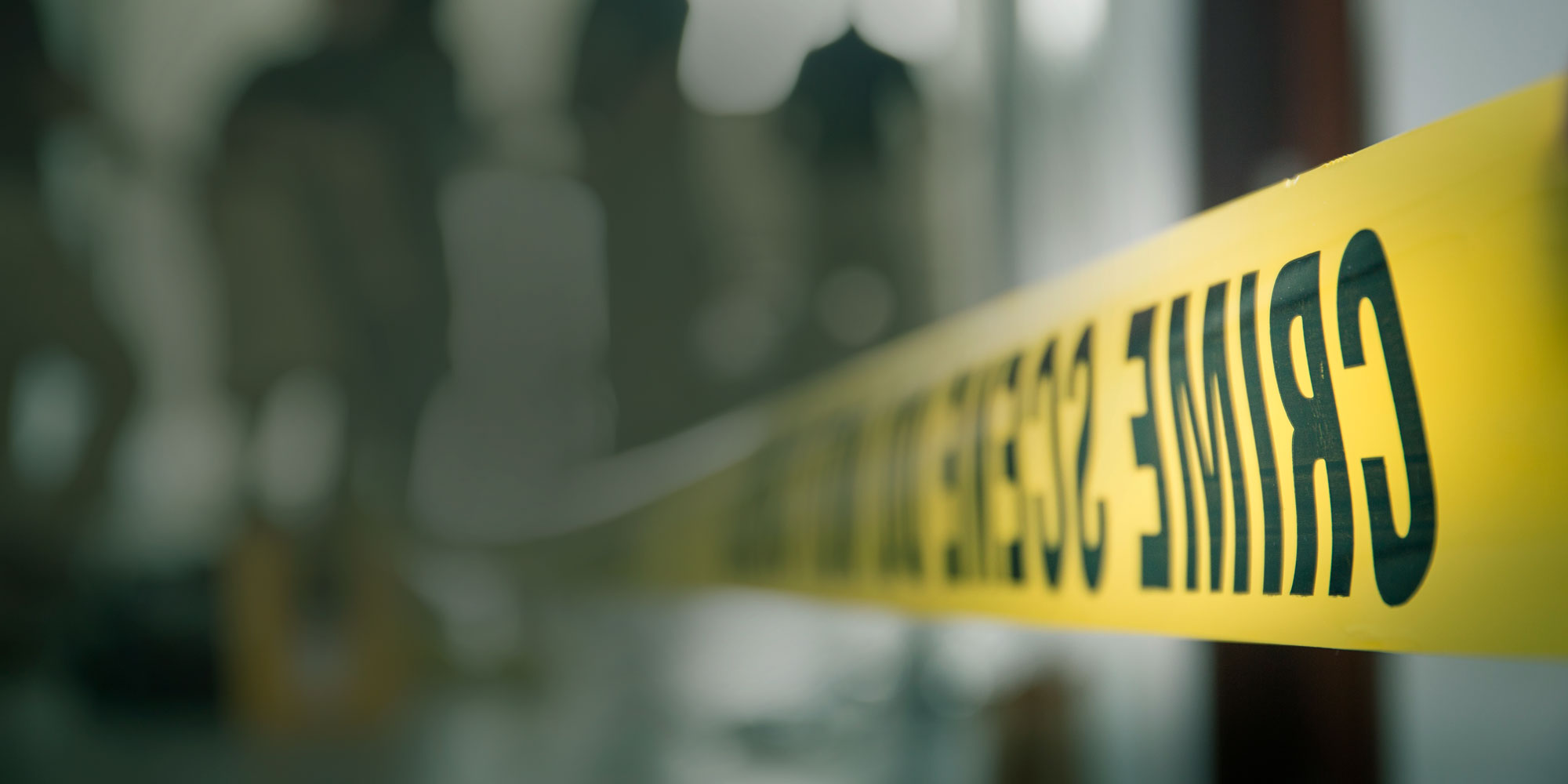 Product
UniVerse®
UniVerse® automates sample preparation steps for molecular testing: tube decapping and recapping, vortexing, swab handling, barcode identification, and liquid transfer to secondary tubes or assay plates.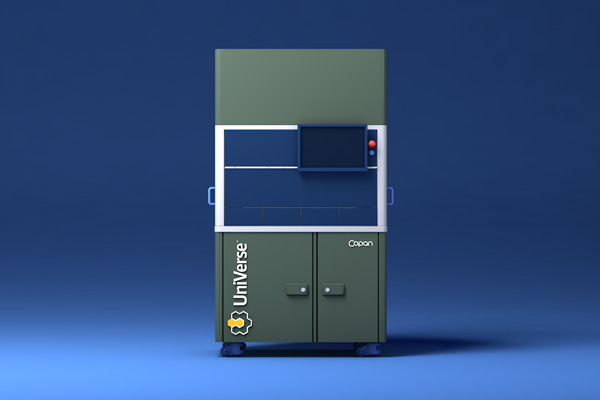 Product
MSwab®
MSwab® is a true all-round pre-analytical device designed for optimized compatibility with molecular platforms, allowing backup culturing of bacteria and viruses.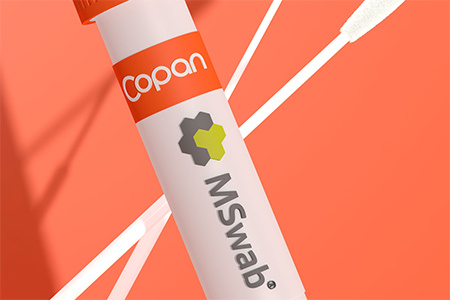 Product
UTM® PodSwab™
eNAT® is intended to collect, transport, and preserve microbial and human nucleic acids to be analyzed by amplification techniques. With its rapid analysis and inactivation features, eNAT® is the ready-to-use device to quickly homogenize your sample, for a high-quality, unbiased nucleic acid yield, and fast turnaround time.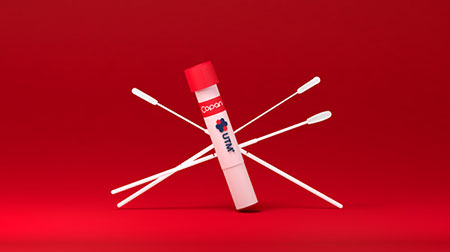 Product
SMART-eNAT®
SMART-eNAT® combines eNAT® with a unique SMART cap delivery system, providing a safe and efficient nucleic acid collection and transport for prolonged periods. The SMART post-collection high-performance yet intuitive cap avoids any spillage or unwanted contact, facilitating self-sampling at home.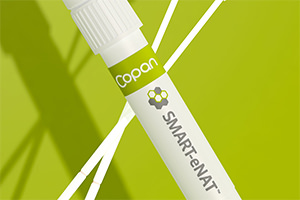 Technology
FLOQ® Technology
The FLOQ® technology answers the healthcare professionals' need for a more efficient sample collection. The FLOQ® patented arrangement of Nylon® fibers offers superior performance, bringing sampling to the next level.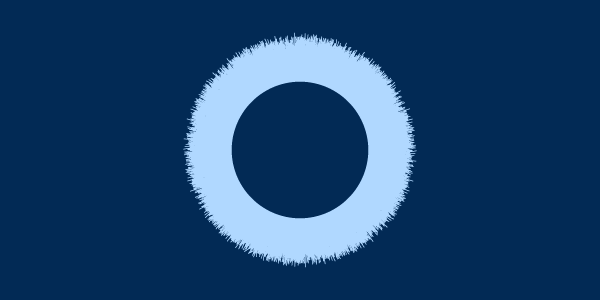 Product
LBM® Broth
Along with microbiology collection, preservation and transport systems, Copan's portfolio includes a full range of enrichment and selective broths.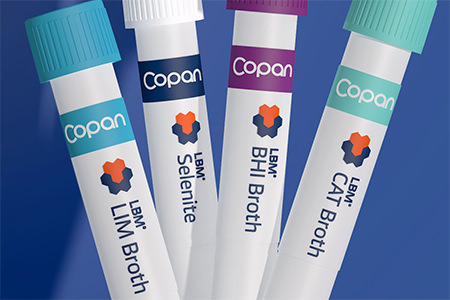 Product
4N6FLOQSwabs® Genetics
4N6FLOQSwabs® Genetics is the line of Copan patented FLOQSwabs® specifically designed and dedicated to DNA collection for human identification.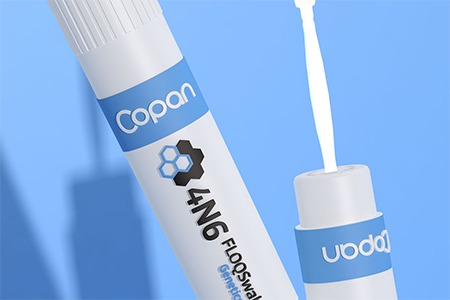 Product
4N6FLOQSwabs® Crime Scene
4N6FLOQSwabs® guarantee that even minute amounts of DNA are collected and remain available for testing. Suitable for all traces: sweat, semen, blood stains, skin, and any environmental traces found at a crime scene.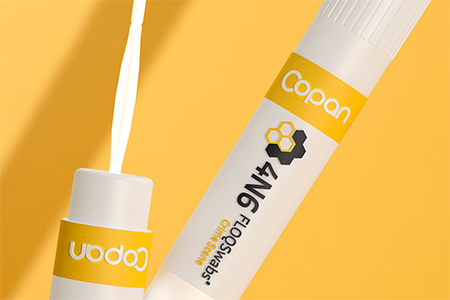 Product
MycoTB™
With MycoTB™ you can take care of all the steps needed for mycobacteria detection in respiratory tract and extra-pulmonary specimens – fluidization, decontamination, concentration – with a safe, easy, and ready-to-use kit.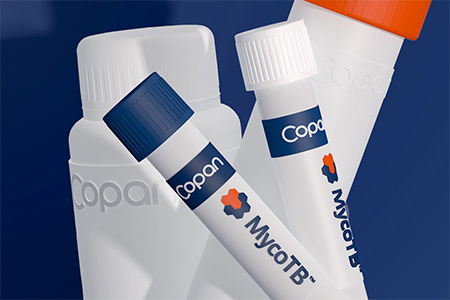 Application Brochure
Clinical Automation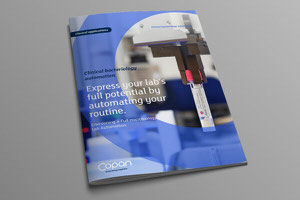 Technology Brochure
Digital Microbiology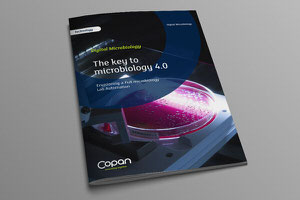 Brochure
Pasteur Pipets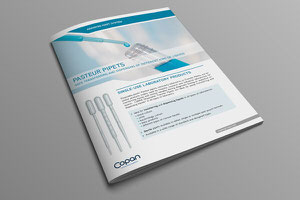 Scientific Study
ECCMID
2019
Medical value of WASPLab® automation solution in a 24/7 clinical microbiology laboratory: some preliminary results
Olivier DAUWALDER, HCL team, Jean Marc de MARTINI, Jean Francois SAUZON,
Monique DREVARD, bMx team, Gérard LINA, Frédéric LAURENT & Francois VANDENESCH
Scientific study
Clinical Chemistry
2022
Current State of Laboratory Automation in Clinical Microbiology Laboratory
Kritikos Antonios et al.
Scientific Study
ECCMID
2019
The patient is in the centre: integrated management of results with WASPLab® System
Laura Bartolini, Guendalina Vaggelli, Patrizia Pecile, Gian Maria Rossolini
Scientific Study
ASM
2019
Clinical performance of the WASPLab® AI/IA-PhenoMATRIX™ software in detection of GBS from LIM-enriched cultures plated to CHROMID® strepto B Chromogenic media
Karen Timm, Justin Baker, Karissa Culbreath
Scientific study
Clinical Microbiology and Infection
2019
Copan WASPLab automation significantly reduces incubation times and allows earlier culture readings
A. Cherkaoui
Scientific study
Clinical Microbiology and Infection
2020
Comparison of the Copan WASPLab incorporating the BioRad expert system against the SIRscan 2000 automatic for routine antimicrobial disc diffusion susceptibility testing
A. Cherkaoui
Scientific study
European Journal of Clinical Microbiology & Infectious Diseases
2018
Comparative phase I randomized open-label pilot clinical trial of Gynophilus® (Lcr regenerans®) immediate release capsules versus slow release muco-adhesive tablets
Caroline Dausset, Stéphane Patrier, Pawel Gajer, Claudia Thoral, Yann Lenglet, Jean-Michel Cardot, Philippe Judlin, Jacques Ravel, Adrien Nivoliez
Scientific study
Journal of Clinical Microbiology
2018
Evaluation of the Copan ESwab Transport System for Viability of Pathogenic Fungi by Use of a Modification of Clinical and Laboratory Standards Institute Document M40-A2
Bharat Gandhi, Richard Summerbell, Tony Mazzulli
Scientific study
Journal of Clinical Microbiology
2020
Prospective Evaluation of the mariPOC Test for Detection of Clostridioides difficile Glutamate Dehydrogenase and Toxins A/B
Roosa Savolainen
Scientific Study
ASM
2019
Copan Colibrí® , an innovative fully automated instrument for Clinical Microbiology Laboratory
A. Bielli, V. Lepera, S. Torri, A. Nava, G. Lombardi, C.F. Perno, C. Vismara
Scientific study
European journal of clinical microbiology infection disease
2016
Evaluation of the novel artus C. difficile QS-RGQ, VanR QS-RGQ and MRSA/SA QS-RGQ assays for the laboratory diagnosis of Clostridium difficle infection (CDI) and for vancomycin-resistant enterococci (VRE) and methicillin-resistant Staphylococcus aureus (MRSA) screening
K.A. Morris
Scientific study
Journal of Clinical Virology
2019
Laboratory diagnosis of congenital CMV infection in newborns: Impact of pre-analytic factors
Niko Kohmer
Scientific study
Journal of Clinical Microbiology
2021
Performance of Fully Automated Antimicrobial Disk Diffusion Susceptibility Testing Using Copan WASP Colibri coupled to Radian in-Line Carousel and Expert System
Abdessalam Cherkaoui et al.
Scientific study
Clinical Microbiology
2022
Validation of the Colibrí Instrument for Automated Preparation of MALDI-TOF MS Targets for Yeast Identification
Robbe Heestermans et al.
Scientific study
Clinical Chemistry and Laboratory Medicine
2021
Performance evaluation of an automated SARS-CoV-2 Ag test for the diagnosis of COVID-19 infection on nasopharyngeal swabs
Cedric Hartard et al.
Scientific Booklet
Booklet Clinical Automation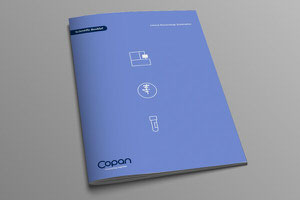 Event
21 - 24 June 2021
Dubai World Trade Centre - Live
Booth#Z5A18 + Online
Medlab Middle East
In 2021 Medlab Middle East will be located with Arab Health. This combination will accelerate innovation and strengthen the capability to provide more relevant solutions, bringing two key communities – healthcare and medical laboratory – together under one roof.
Event
20 - 22 October 2021
Online
Medlab Asia
The virtual edition returns
More time. More valuable contacts. More return.
In a changing world and with limited resources we realise it's more important than ever to spend your time and money wisely. So, they've completely reviewed and redefined the Medlab Asia & Asia Health experience, introducing an online platform.
Fair
11 -13 November 2021
Suntec Singapore Convention Centre
Online Booth
Asia Pacific Congress of Clinical Microbiology and Infection – APCCMI
APCCMI 2021 will build on this rich history in Singapore and regional collaboration. The congress will focus on:
COVID-19
Advances in infection control, microbiome and vaccines; new antimicrobials and antimicrobial stewardship.
Advances in microbiology including rapid diagnostics, applications in whole-genome sequencing, laboratory automation;
Antimicrobial resistance in humans and within the One Health context of animals, humans and the environment;
Challenges and progress in the three pandemic infections of HIV, Malaria, and Tuberculosis;
Emerging infectious diseases prevalent in the region (Chikungunya, Dengue, Zika) and globally (Avian and seasonal influenza, MERS-CoV)
Fair
9 - 12 July 2021
Online
ECCMID
The European Society of Clinical Microbiology and Infectious Diseases meeting is one of the most influential congresses in the field of microbiology. ECCMID scientific program is a synthesis of current priorities in clinical microbiology and infection: diagnosis, treatment, epidemiology, and prevention of infectious diseases, as well as related basic microbiology.
Fair
April 23-26, 2022
FIL, Lisbon, Portugal
Pavillion 2, booth 1-4; Integrated Lunch Symposia: Hall O
32nd ECCMID – European Congress of Clinical Microbiology & Infectious Diseases
The main event of the year! ECCMID brings together experts from many fields to present their latest findings, guidelines, and experiences to an audience of over 14,000 colleagues. The scientific program includes Keynote Lectures and Oral Sessions, Educational Workshops, Open Forums, Meet-The-Expert Sessions, and a wide range of Scientific Symposia. We are arranging great things for the occasion, including an Integrated Lunch Symposia – Saturday, April 23rd, from 12:15 to 13:15 – talking about self-collection experiences in different fields.
Fair
1-4 September 2022
Kongres & Kultur center, Aalborg, Denmark
Booth 13
Symposium September 2, 14:30 - 15:00 CET
NSCMID – 38th Nordic Society of Clinical Microbiology and Infectious Diseases Meeting
The annual NSCMID meeting is the main microbiology event in the Scandinavian Countries, so why not attend it side by side with our distributors and partners? Come to meet us all at booth #13 to discover our WISE approach to preanalytics and sample management. Also, we'll wait for you at our sponsored symposium "Automated disk diffusion antibiotic susceptibility testing: the next step in full lab automation" held by Susan Sharp, Friday, September 2, 14:30 – 15:00 CET
Fair
August 30 – September 1, 2022
SwissTech Convention Center, Lausanne - Switzerland
Symposium: August 31 – 12.00-12.45, Auditorium C
SGM-SSM – Swiss Society for Microbiology
In 2022 the Swiss Society for Microbiology celebrates its 80th anniversary. We'll be there with our partner Ruwag celebrating this anniversary and discussing the latest advancements in clinical microbiology with Swiss experts. In this respect, don't miss our exclusive symposium, "The Microbiology Laboratory of the Future," featuring Dr. Abdessalam Cherkaoui, Bart Gordts, and Professor Oliver Nolte, Wednesday August 31, from 12.00 to 12.45.
Fair
October 12-14, 2022
Grand Hotel Huis ter Duin, Noordwijk aan Zee, Netherlands
Booth 10
EMMD – 12th European Meeting on Molecular Diagnostics
The European Meeting on Molecular Diagnostics will cover all the aspects of molecular diagnostics in human disease and pathology. The scope of the meeting has expanded to include top-notch amplification techniques in a wide diversity of laboratory disciplines, including Clinical Microbiology and Virology. Come to our stand (#10) to discover our approach to molecular biology sample preparation!
Microbiology time
March 4, 2022
Microbiology Time – March 2022
Spring is almost here, and together with sunny days and warm temperatures, we bring you new scientific studies for our March Microbiology time just uploaded on our database. This month's best pick are two studies on Antibiotic-resistant Organisms and a review on the benefits of lab automation.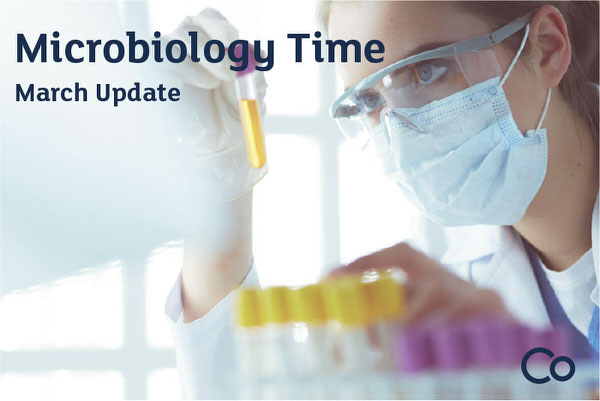 Microbiology time
February 3, 2022
Microbiology Time – February 2022
It's February, and it's Microbiology Time! This month we selected an exciting paper on MDRO outbreaks during the Covid-19 pandemic and an interesting study evaluating the performance of different swab types and collection systems to recover CMV DNA from vaginal fluids and saliva. The third study selected is an exhaustive review of the advantages of full lab automation.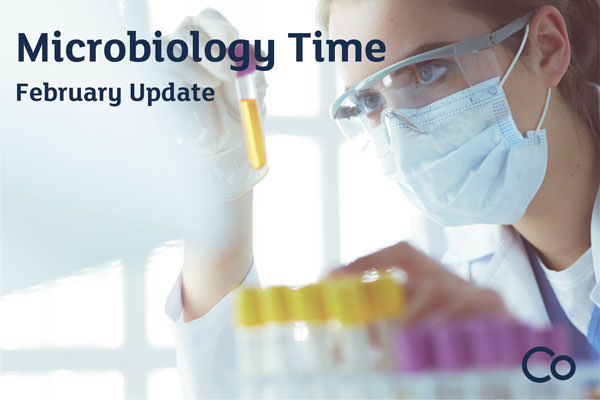 News
October 19, 2021
Cepheid Inc. validates Copan eNAT® sample collection
Cepheid Inc. just validated the use of Copan eNAT® to collect nasal and nasopharyngeal samples to be analyzed with its Xpert Xpress CoV-2/Flu/RSV plus assay. The combination of these two best-in-class solutions will provide laboratories worldwide with improved efficiency and operators safety, granting patients the best clinical results.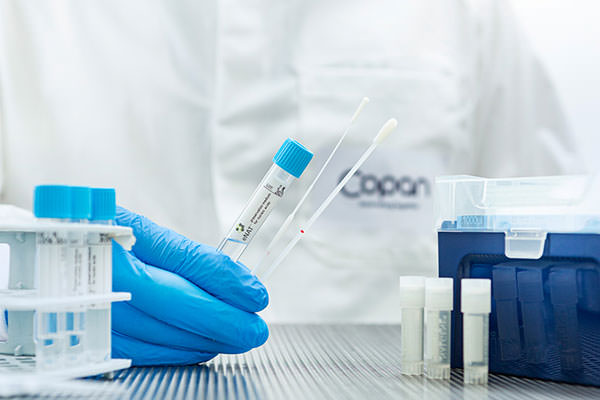 News
July 30, 2021
Launch of PodSwab™ – UTM® for pooling
Many scientific studies have demonstrated pooled testing to be an efficient methodology for screening in the case of low-incidence phases of COVID-19. We are now ready to present PodSwab™ – UTM® for pooling: another Copan solution to streamline laboratory workflow in COVID-19 screening.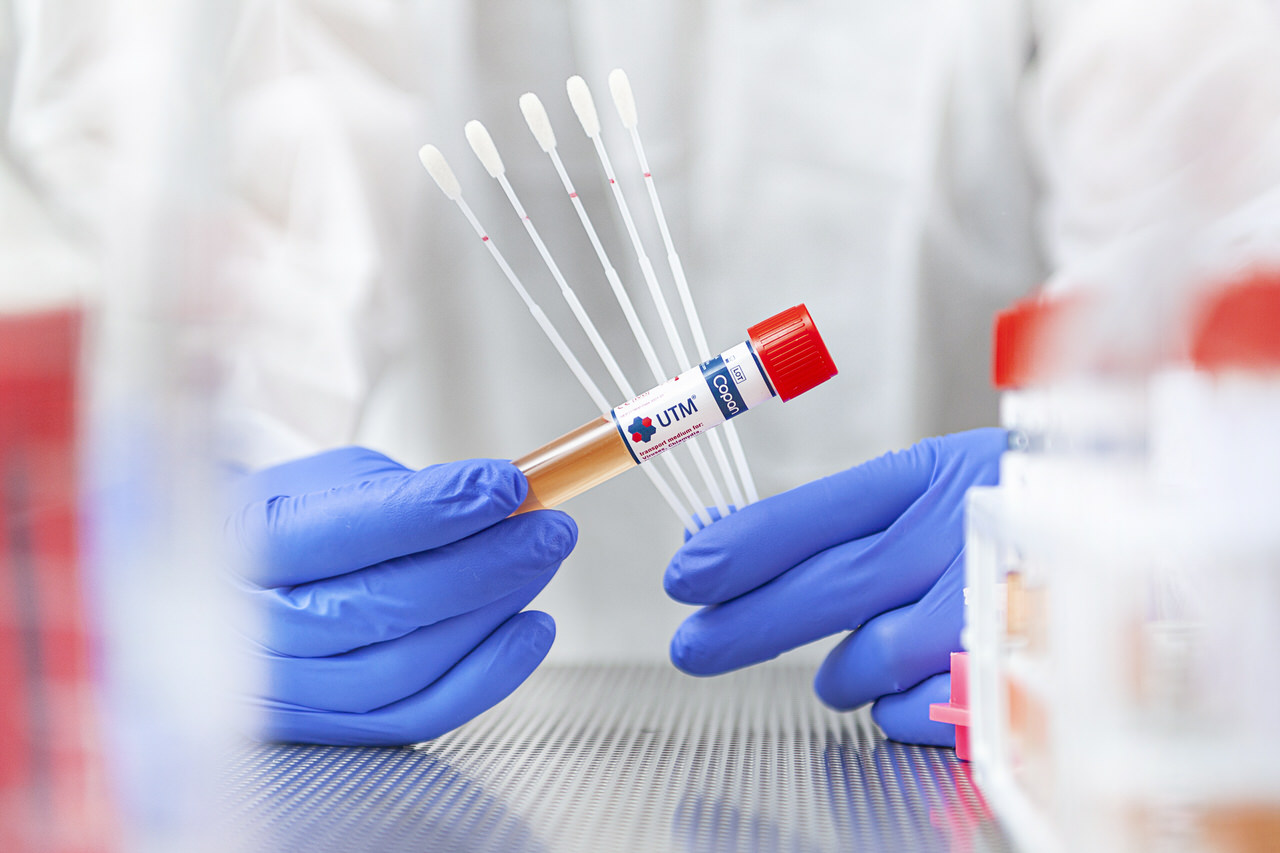 Microbiology time
July 7, 2022
Microbiology Time – July 2022
An exciting paper on yeast identification by Colibrí is the opening study of our July Microbiology Time. Following, a study evaluating reservoirs of AMR organisms in a newly built intensive care unit and the analysis of CT/NG frequency in Patients with Imminent Preterm Delivery.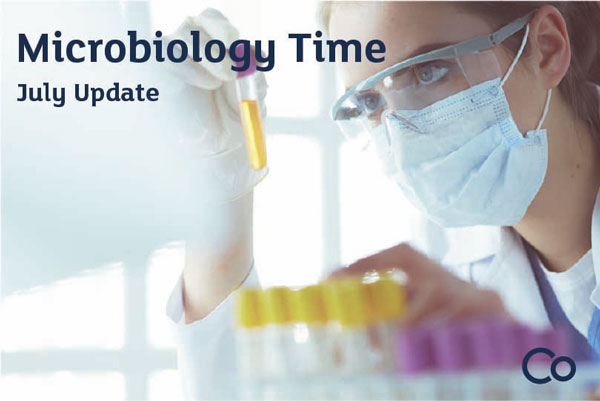 News
July 1, 2021
CoHere: Copan at ECCMID 2021
ECCMID 2021 is approaching! ECCMID is the event we have been waiting for all year round, as it's the main occasion to gather with you all clients and collaborators and an excellent chance to share the latest findings and developments in microbiology. Discover what we arranged for the event!
Microbiology time
July 6, 2021
Microbiology Time – July 2021
Introducing a new way of communicating the science around our products! While we'll constantly update the scientific repository on our website, in this "Microbiology Time" posts we'll suggest to you the three best papers of the month! This month featuring S.pyogenes diagnosis, fecal microbiome preservation, and automated AST.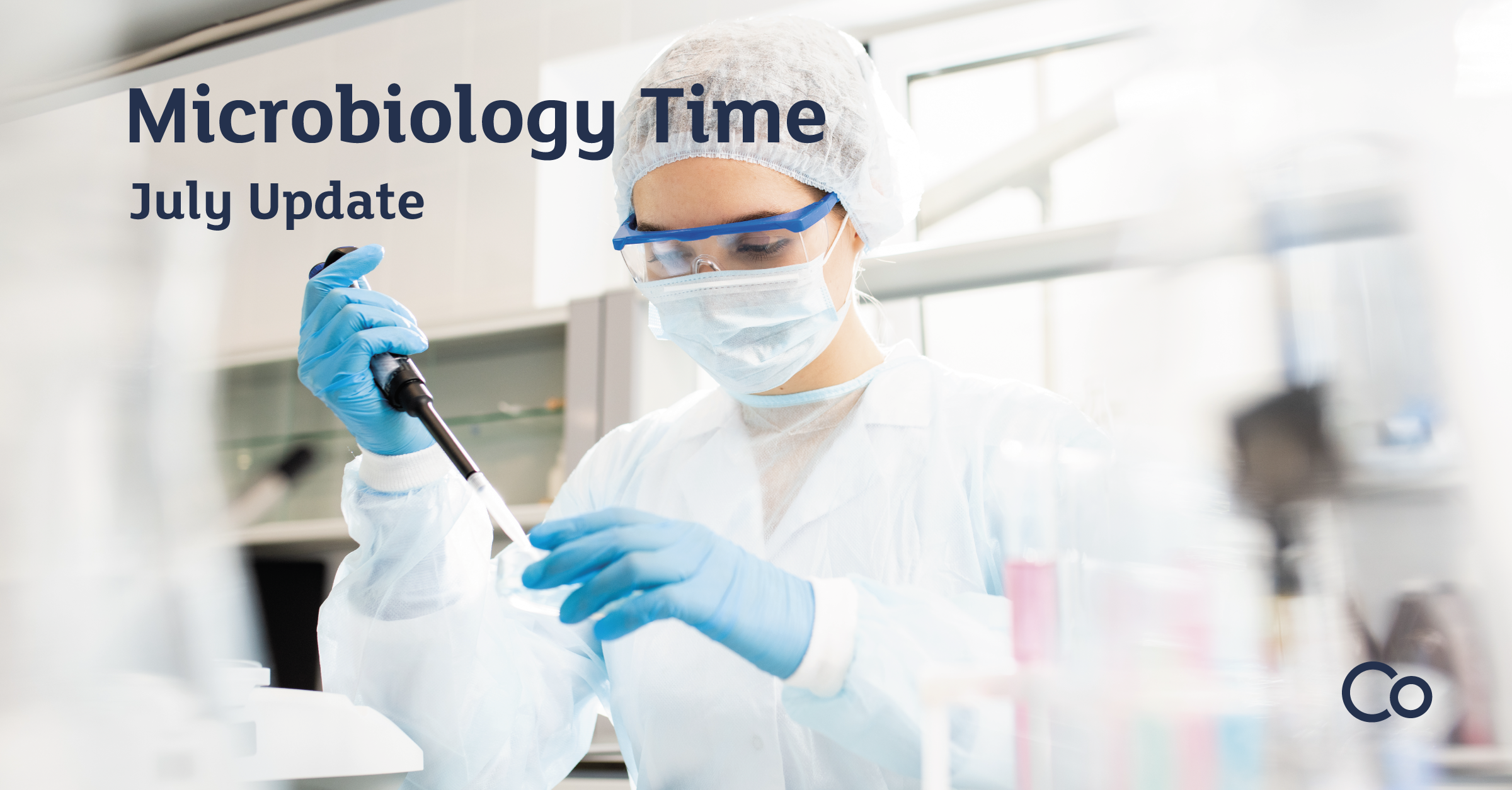 News
June 25, 2021
Brescia
Our new identity
It's finally time to unveil our new identity, representing at best Copan's forerunner role in the field. This brand new look – including the new graphics, tone of voice, marketing material, and website – highlights the value we give to people, innovation, and trust.
Video
UZ Leuven Laboratory Interview about WASPLab® Ecosystem
In Leuven, Belgium, the UZ Laboratory installed Copan's WASPLab® Ecosystem in 2018 to handle thousands of samples every day, with improved standardization and shortened time to results.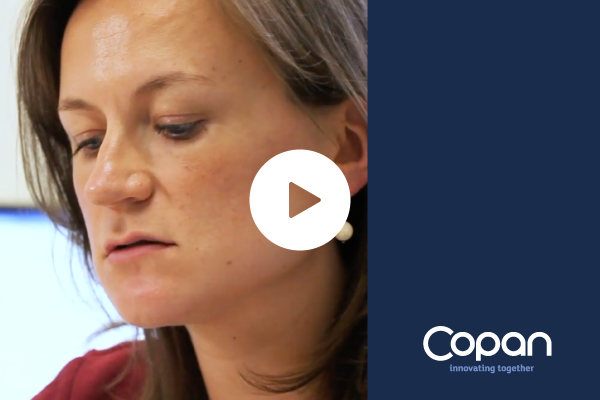 Video
WASPLab® Ecosystem
WASPLab® is our preanalytical automation ecosystem that begins at the inoculation phase and ends at reading, interpreting, and picking activities. Discover in this video all its modules!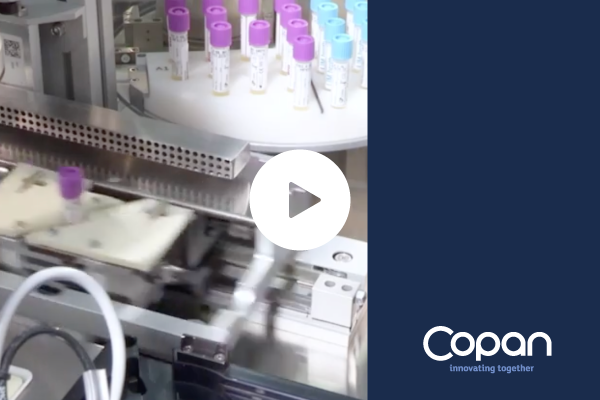 Video
Radian™ – Automated Disk Diffusion Antibiotic Susceptibility Testing
Radian® is the WASPLab® module dedicated to the full automation and interpretation of Disk Diffusion Antibiotic Susceptibility Testing.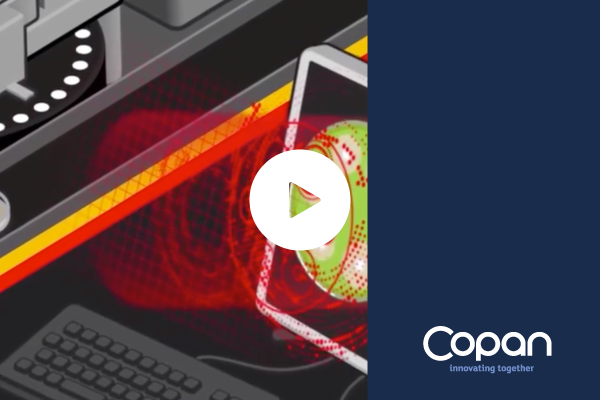 Video
PhenoMATRIX™
Upgrade your lab with Artificial Intelligence Interpretation – PenoMATRIX™
Our AI-algorithms suite PhenoMATRIX™ takes your clinical bacteriology lab a step forward into a completely automated workflow.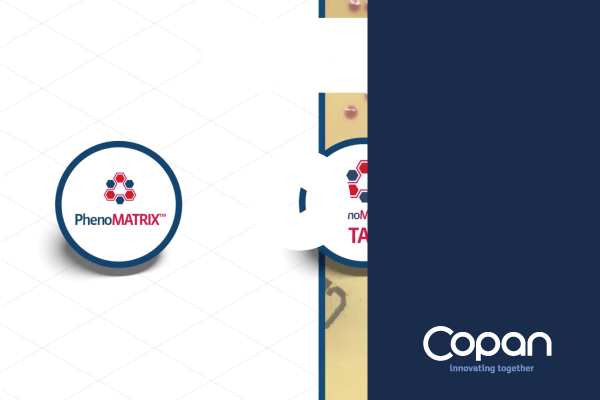 Video
Colibrí™ EcoSystem
Colibrì™ is the WASPLab® module designed to automatize colony picking, and preparation of targets for ID through MALDI-TOF technology, and bacterial suspensions for AST. Discover its features in this video!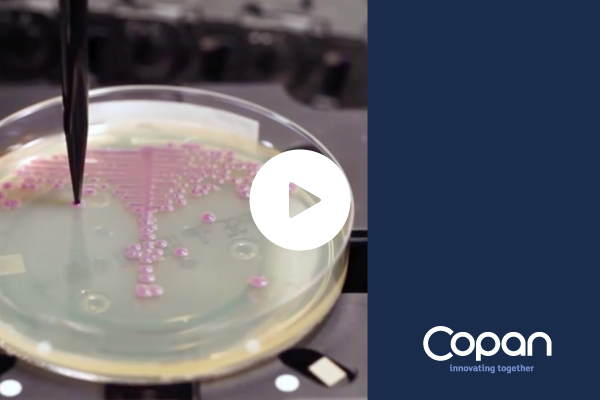 Video
Collaborative Station™
We designed our Collaborative Station to perform traditional manual processes automatically. Improving speed and traceability, the Collaborative Station reduces errors and repetitive stress injuries.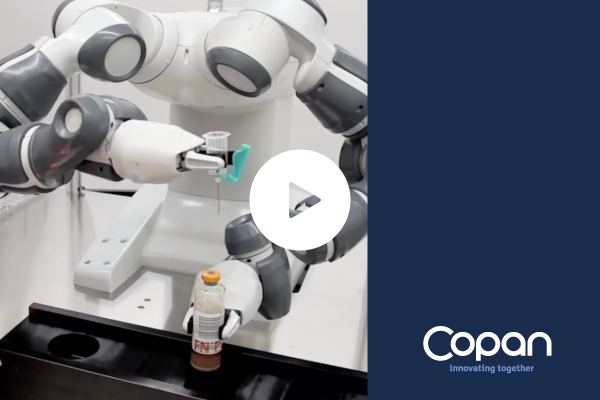 Video
Flash Session ECCMID 2021
Listening to the needs of healthcare professionals: Copan's innovative approach to the pandemic
A deep dive into our latest projects, such as the release of UniVerse™, LolliSponge™, and our recent rebranding.