UriSponge
September 18, 2023
UriSponge™ is our beloved device for urine specimen collection, transport, and preservation from the sampling site to the testing laboratory.   
The good old UriSponge™
Copan developed this innovative device with a sponge that rapidly, easily, and safely adsorbs the correct amount of urine, making the sample collection step and subsequential processing in the lab much simpler. This unique design avoids cumbersome urine transfer to other tubes and has helped hundreds of laboratories in the procedures for the cultivation of uropathogenic bacteria and yeasts. UriSponge™ compact and leak-proof tube ensured a cost-effective shipment of samples to the laboratory, where they can either be loaded directly on the WASP® for automated streaking or manually centrifuged for manual processing of urine with standard culture procedures. All this in full compliance with M40-A2 and IVDR standards.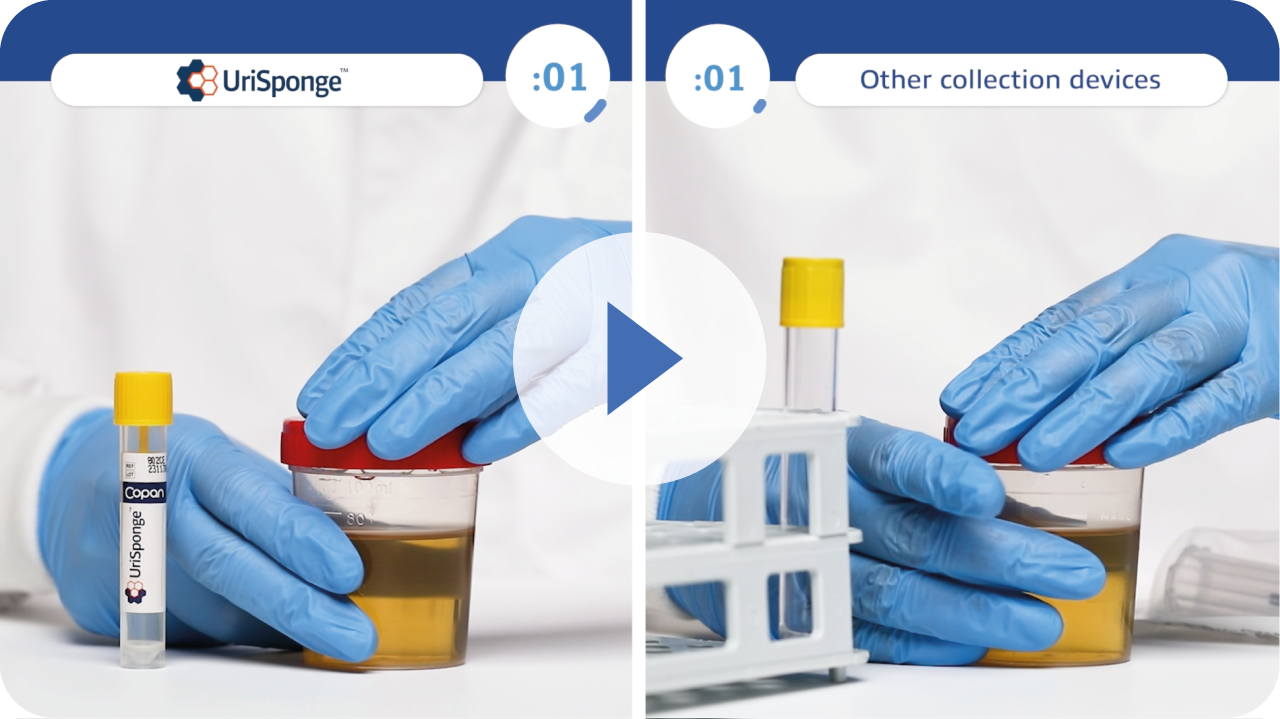 But we could do better.
Today, the time has come to unveil a new, updated version of UriSponge™, which still offers the same convenience and easiness of use but with an advanced preservative formula free of boric acid. The reasons behind this choice are obvious: no dangerous chemicals for humans or the environment mean increased sustainability; no handling and logistic issues related to boric acid mean no availability disruptions and faster delivery times. Additionally, the new UriSponge™'s formula outperforms other devices based on boric acid, as urine collected in UriSponge™ can be stored at room temperature for up to 48 hours controlling the risk of overgrowth or overkill during transport. 
UriSponge™ is immediately available to be ordered*. Contact us for more info. 
*Currently available for countries that require CE marking and apply IVD regulation.