2 results
Microbiology time
January 11, 2022
Microbiology Time – January 2022
We are welcoming 2022 with many engaging papers uploaded to our scientific database. This month's top picks are a research on canine urinary tract infections, a study on tuberculosis sample processing, and a paper evaluating WASP-automated processing of female reproductive tract specimens.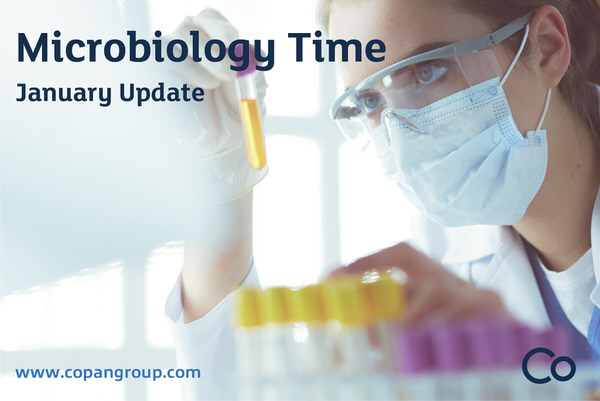 Microbiology time
September 7, 2021
Microbiology Time – September 2021
We just updated our scientific studies database with numerous studies. This month's top picks analyze SRK® sample stability, SARS-CoV-2 self-collection FLOQSwabs®, and antibiotic resistances in Belgian and Dutch farms.