News
January 29, 2021
Copan Response to the Pandemic and our Efforts to Fight COVID-19 Worldwide
When supermarket shelves across the country were suddenly bare — and people were clamoring for essentials like toilet paper — everyone learned a little more than they wanted to about the importance of supply chains.
Video
Copan's global response to COVID-19
To react to the extraordinary demand for our SARS-CoV-2 collection kits caused by the current pandemic, at Copan we have rethought our approach to every side of our activity. Although the emergency is still far from being over, we are committed to facing it with the motivation that has always distinguished us.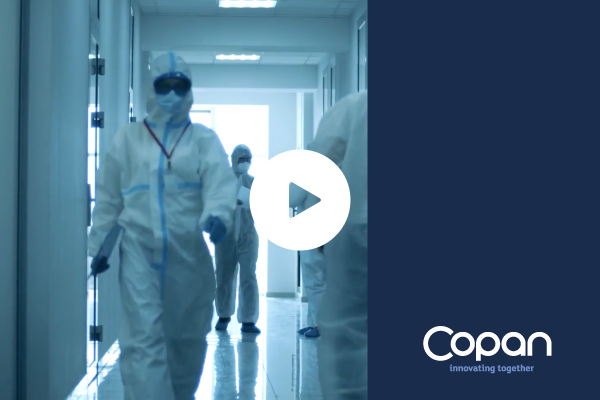 Video
From the pandemic and beyond
During 2020 we faced the pandemic head-on, boosting our COVID-related production capacity and bringing our manufacturing sites closer to the end-markets. But how we did that? Of course, putting the safety and welfare of our employees first.
Copan's international family has grown and is ready to face what the future will bring!