Brochure
Company Profile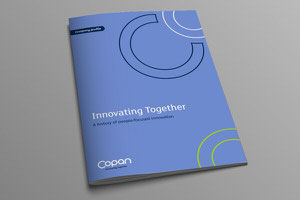 News
June 25, 2021
Brescia, Italy
Moving ahead: Copan announces a major rebranding and launches a new website
Time of change for Copan. The Italian preanalytics company announced the completion of an extensive rebranding initiative which includes a new logo and a new website with updated functionalities. The rebranding aims to represent at best the company values and offer an improved customer experience.
News
September 17, 2021
Brescia, Italy
U.S.I.T.C. Institutes Unfair Competition Investigation of Imported Flocked Swabs and Kits
On Friday, August 27, 2021, the United States International Trade Commission instituted an unfair importation investigation against several manufacturers and distributors of imported flocked swabs and products containing the flocked swabs and infringing several of our US-issued patents.
News
December 21, 2021
Brescia, Italy
COPAN Resolves U.S.I.T.C. Unfair Competition Investigation with Several Manufacturers and Distributors of Imported Flocked Swabs
Copan announces the resolution of its United States International Trade Commission complaint with many companies involved, filing a joint request with each settling respondent seeking termination from the ongoing investigation as a result of the settlements.
News
May 12, 2022
Brescia, Italy
ECCMID 2022: Copan unveils its WISE approach to sample management
Copan took the chance of the first in-person ECCMID of the last two years to give a name to its holistic approach to preanalytics. From sample collection to image analysis and data interpretation, meet Copan's WISE approach, which brings any sample to improved diagnostics.
Video
Copan's global response to COVID-19
To react to the extraordinary demand for our SARS-CoV-2 collection kits caused by the current pandemic, at Copan we have rethought our approach to every side of our activity. Although the emergency is still far from being over, we are committed to facing it with the motivation that has always distinguished us.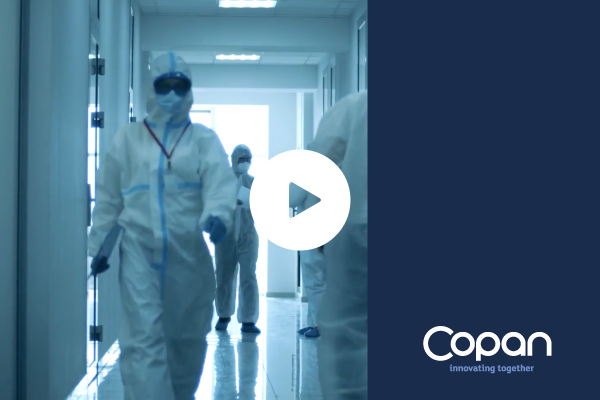 Video
From the pandemic and beyond
During 2020 we faced the pandemic head-on, boosting our COVID-related production capacity and bringing our manufacturing sites closer to the end-markets. But how we did that? Of course, putting the safety and welfare of our employees first.
Copan's international family has grown and is ready to face what the future will bring!