Product
eSwab®
eSwab® collection and transport system is our multipurpose media intended for the collection and transport of clinical specimens containing aerobes, anaerobes, fastidious bacteria, viruses and Chlamydia.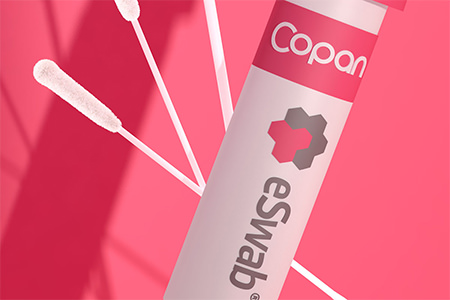 Product
eNAT®
eNAT® is intended to collect, transport, and preserve microbial and human nucleic acids to be analyzed by amplification techniques. With its rapid analysis and inactivation features, eNAT® is the ready-to-use device to quickly homogenize your sample, for a high-quality, unbiased nucleic acid yield, and fast turnaround time.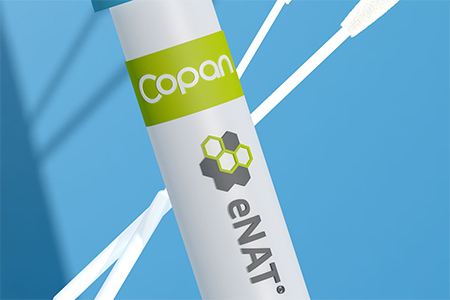 Product
4N6FLOQSwabs® Crime Scene
4N6FLOQSwabs® guarantee that even minute amounts of DNA are collected and remain available for testing. Suitable for all traces: sweat, semen, blood stains, skin, and any environmental traces found at a crime scene.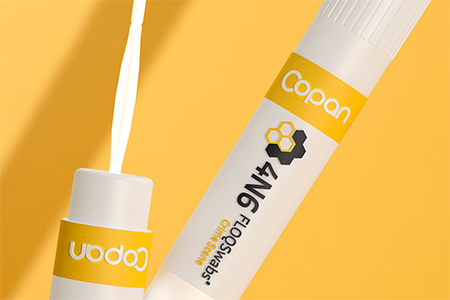 Product
FecalSwab™
FecalSwab™ is intended to collect fecal specimens and preserve enteric pathogenic bacteria's viability to be processed using standard clinical laboratory operating procedures for culture.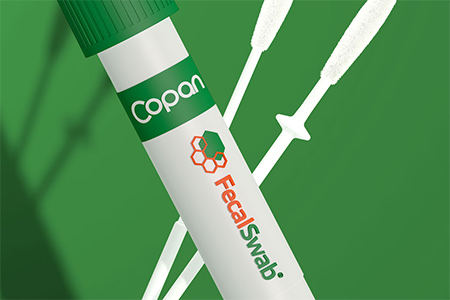 Product
FLOQSwabs®
FLOQSwabs® consists of a customizable molded plastic shaft and a tip coated with perpendicular short Nylon® fibers. Thanks to the superior elution efficiency, FLOQSwabs® ensure a flawless specimen collection, expanding downstream testing capabilities.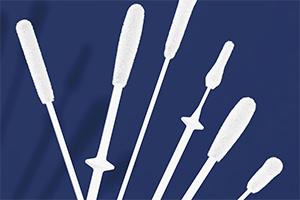 Product
hDNAFreeFLOQSwabs®
hDNAfreeFLOQSwabs® is a product line dedicated to DNA collection for genetic applications. Free of amplifiable human DNA and detectable DNase and RNase, hDNAFLOQSwabs® are non-invasive, painless, and cost-effective.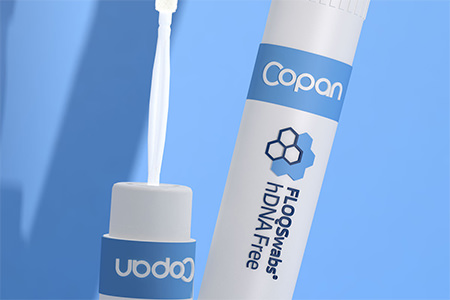 Product
SRK®
Our Swab Rinse Kits line includes comprehensive tailor-made collection and devices for the detection of environmental microbial contamination in a broad range of environments, such as food production, pharmaceutical sites, and hospital wards.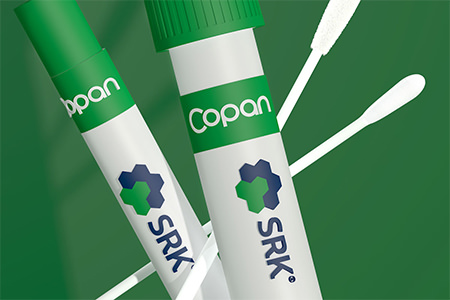 Technology
FLOQ® Technology
The FLOQ® technology answers the healthcare professionals' need for a more efficient sample collection. The FLOQ® patented arrangement of Nylon® fibers offers superior performance, bringing sampling to the next level.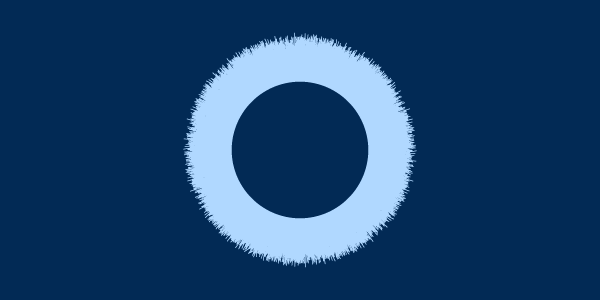 Product
Self Vaginal FLOQSwabs®
Safe, comfortable, and easy to use, Self Vaginal FLOQSwabs® is the comfortable device supporting women taking part in HPV and STI screening campaigns.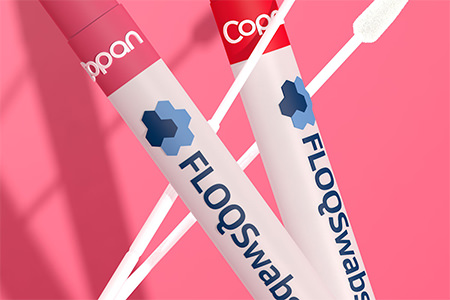 Product
UTM®
Copan Universal Transport Medium® (UTM®) system is intended for the collection, transport, and preservation of clinical specimens containing Viruses, Chlamydia, Mycoplasma, and Ureaplasma.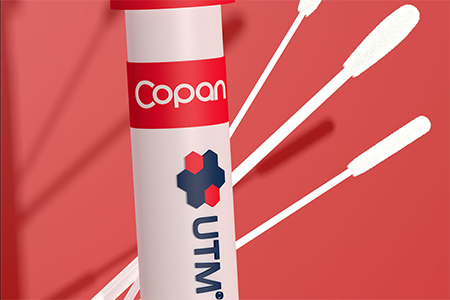 Application
Forensics
A successful forensic investigation begins with a proper sample, and proper samples are obtained using the appropriate collection method.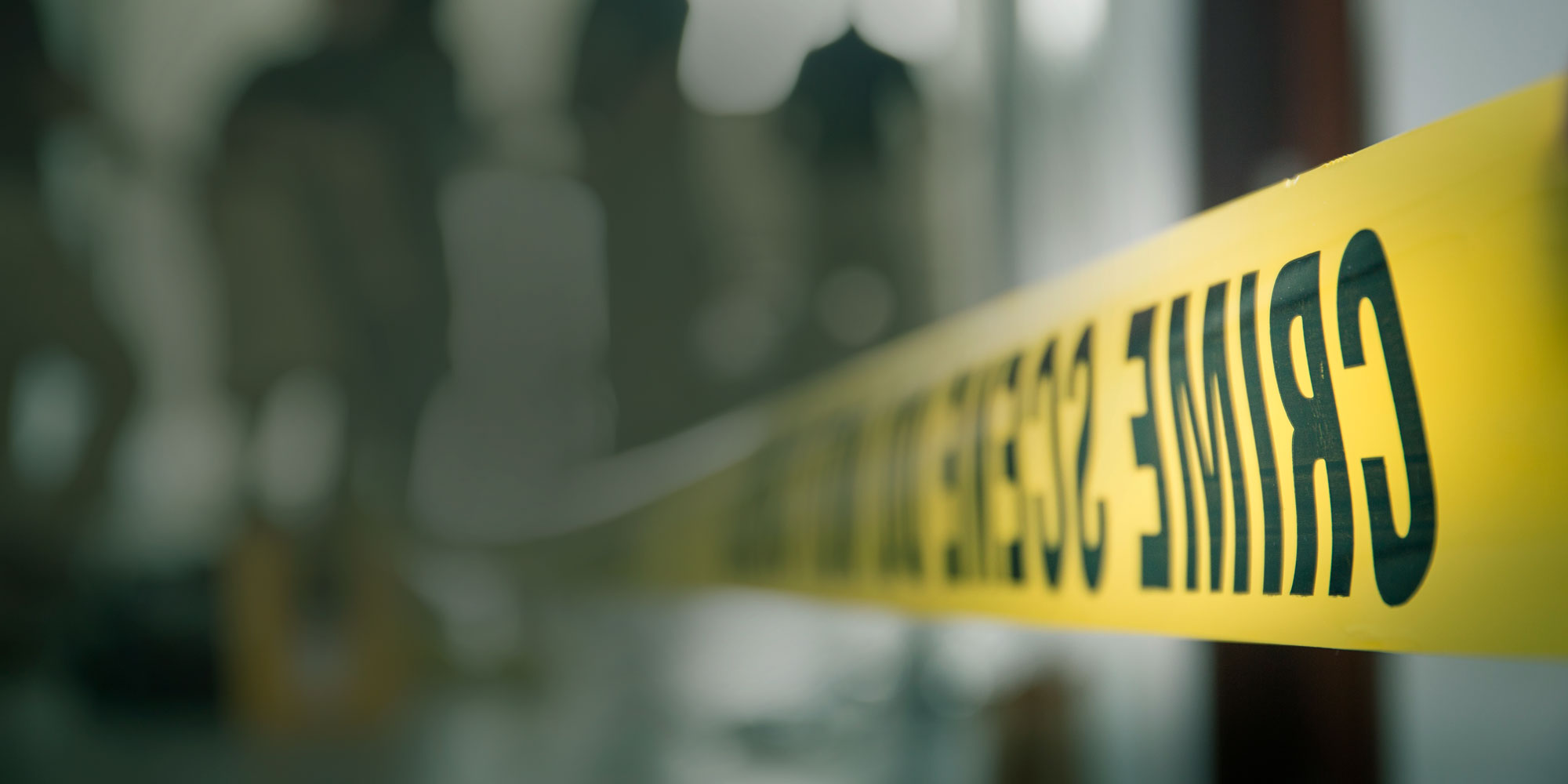 Application
Gastrointestinal Infections
A successful forensic investigation begins with a proper sample, and proper samples are obtained using the appropriate collection method.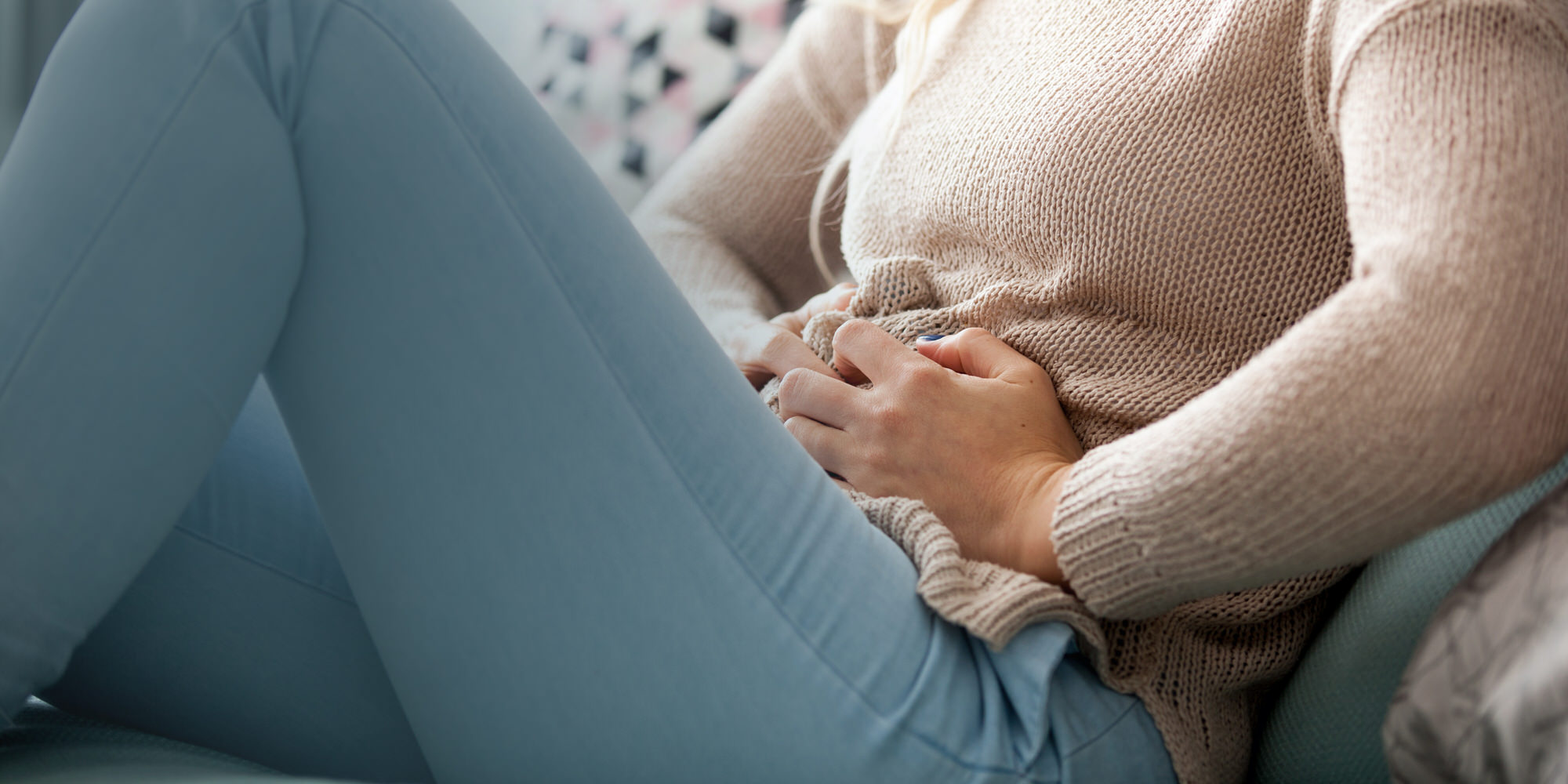 Product
SMART-eNAT®
SMART-eNAT® combines eNAT® with a unique SMART cap delivery system, providing a safe and efficient nucleic acid collection and transport for prolonged periods. The SMART post-collection high-performance yet intuitive cap avoids any spillage or unwanted contact, facilitating self-sampling at home.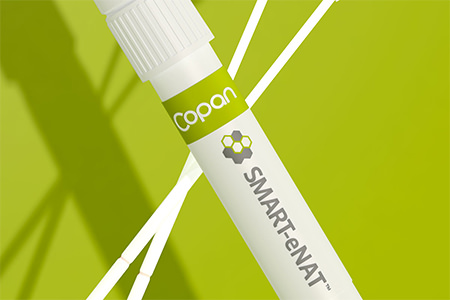 Ordering Information
FLOQSwabs®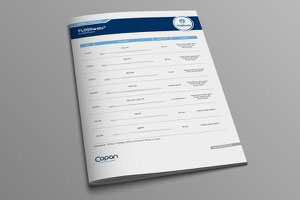 Ordering Information
NUCLEIC-CARD™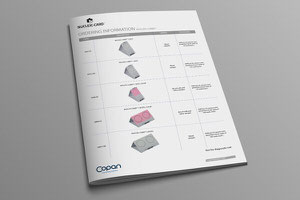 Brochure
NUCLEIC-CARD™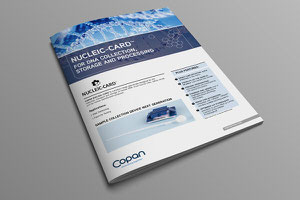 Technology Brochure
FLOQ® Technology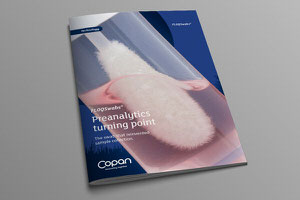 Brochure
SMART-eNAT®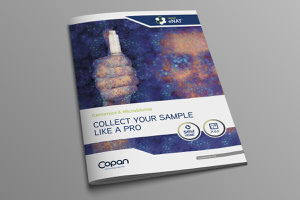 Application Brochure
Molecular Biology
Scientific study
Journal of Clinical Microbiology
2018
Mismatch Amplification Mutation Assay-Based Real-Time PCR for Rapid Detection of Neisseria gonorrhoeae and Antimicrobial Resistance Determinants in Clinical Specimens
Valentina Donà, Joost H. Smid, Sara Kasraian, Dianne Egli-Gany, Ferah Dost, Fatime Imeri, Magnus Unemo, Nicola Low, Andrea Endimiani
Scientific study
American Journal of Otolaryngology
2021
Clinical, virological and immunological evolution of the olfactory and gustatory dysfunction in COVID-19
Eugenia Maiorano et al.
Scientific study
Healthcare
2022
Comparison of Different Self‐Sampling Devices for Molecular Detection of Human Papillomavirus (HPV) and Other Sexually Transmitted Infections (STIs): A Pilot Study
Ilaria Sechi et al.
Scientific study
Journal of Clinical Virology
2022
Screening for cytomegalovirus shedding in vagina and saliva: Significant differences between biological fluids, swab types and storage durations in DNA recovery
Ngee Keong Tan et al.
Scientific study
BMC Microbiology
2021
Oropharynx microbiota transitions in hypopharyngeal carcinoma treatment of induced chemotherapy followed by surgery
Hui‑Ching Lau et al.
Scientific study
Microbiology Open
2021
Comparison of swab types for collection and analysis of microorganisms
Natalie M. Wise et al.
Scientific study
Antimicrobial Resistance & Infection control
2021
Clonal spread of carbapenem-resistant Klebsiella pneumoniae among patients at admission and discharge at a Vietnamese neonatal intensive care unit
Björn Berglund et al.
Scientific study
PLoS One
2021
Human papillomavirus 16 L1 gene methylation as a potential biomarker for predicting anal intraepithelial neoplasia in men who have sex with men (MSM)
Chaiwongkot et al.
Scientific study
Journal of Medical Microbiology
2021
Sample collection and transport strategies to enhance yield, accessibility, and biosafety of COVID-19 RT-PCR testing
Banada et al.
Scientific study
Viruses
2021
Efficacy of Unsupervised Self-Collected Mid-Turbinate FLOQSwabs for the Diagnosis of Coronavirus Disease 2019 (COVID-19)
Egildo Luca D'andrea et al.
Scientific study
Frontiers in cellular and infection Microbiology
2021
Assessment of the Diagnostic Ability of Four Detection Methods Using Three Sample Types of COVID-19 Patients
Fei Yu et al.
Scientific study
Scientific Reports
2021
Immune cell residency in the nasal mucosa may partially explain respiratory disease severity across the age range
Konner Winkley et al.
Scientific study
Infectious Diseases and Therapy
2021
Early Start of Oral Clarithromycin Is Associated with Better Outcome in COVID-19 of Moderate Severity: The ACHIEVE Open-Label Single-Arm Trial
Konstantinos Tsiakos et al.
Scientific study
Animals
2021
Prevalence of BRD-Related Viral Pathogens in the Upper Respiratory Tract of Swiss Veal Calves
Eveline Studer et al.
Scientific study
Journal of Infection and Chemotherapy
2021
The evaluation of a novel digital immunochromatographic assay with silver amplification to detect SARS-CoV-2
Yoko Kurihara et al.
Scientific study
PLoS One
2018
Prevalence of oropharyngeal group B Streptococcus colonization in mothers, family, and health care providers
Kristina Roloff, Gohar Stepanyan, Guillermo Valenzuela
Scientific study
Clinical Chemistry and Laboratory Medicine
2021
Performance evaluation of an automated SARS-CoV-2 Ag test for the diagnosis of COVID-19 infection on nasopharyngeal swabs
Cedric Hartard et al.
Scientific study
Public Health in Practise
2021
Sports balls as potential SARS-CoV-2 transmission vectors
Michel Pelisser et al.
Scientific study
Viruses
2021
Symptomatic SARS-CoV-2 Reinfection in a Healthy Healthcare Worker in Italy Confirmed by Whole-Genome Sequencing
Daniela Loconsole et al.
Scientific study
Virology Journal
2021
How home anterior self-collected nasal swab simplifies SARS-CoV-2 testing: new surveillance horizons in public health and beyond
Silvia Ricci, Lorenzo Lodi, Francesco Citera, Francesco Nieddu, Maria Moriondo, Valentina Guarnieri, Mattia Giovannini, Giuseppe Indolfi, Massimo Resti, Alberto Zanobini, Chiara Azzari
Scientific study
Frontiers in Pediatrics
2021
Low Rate of SARS-CoV-2 Infections in Symptomatic Patients Attending a Pediatric Emergency Department
Christoph Zurl, Ernst Eber, Anna Siegl, Sabine Loeffler, Evelyn Stelzl, Harald H. Kessler, Markus Egger, Nina A. Schweintzger, Werner Zenz, Volker Strenger
Scientific study
Journal of Clinical Microbiology
2019
Recovery of Nontuberculous Mycobacteria and Nocardiae Causing Skin/Soft Tissue Infections by Use of the Copan ESwab Collection and Transport System
B. Gandhi, G. Woods, T. Mazzulli
Scientific study
mSphere
2019
Laryngotracheal Microbiota in Adult Laryngotracheal Stenosis
Alexander T Hillel, Sharon S Tang, Camila Carlos, Joseph H Skarlupka, Madhu Gowda, Linda X Yin, Kevin Motz, Cameron R Currie, Garret Suen, Susan L Thibeault
Scientific study
Frontiers in cellular and infection Microbiology
2019
Evaluation of Methods for the Extraction of Microbial DNA From Vaginal Swabs Used for Microbiome Studies
Valentina Mattei, Selvasankar Murugesan, Muna Al Hashmi, Rebecca Mathew, Nicola James, Parul Singh, Manoj Kumar, Arun Prasath Lakshmanan, Annalisa Terranegra, Souhaila Al Khodor, Sara Tomei
Scientific study
Heliyon
2019
Comparison of collection methods for molecular detection of α-herpes viruses and Treponema pallidum, including evaluation of critical transportation conditions
Pieter W. Smit, Titia Heijman, Meriem el Abdallaoui, Sylvia M. Bruisten
Scientific study
PLoS One
2019
Comparison of BD MAX GBS and GenomEra GBS assays for rapid intrapartum PCR detection of vaginal carriage of group B streptococci
Trine Andreasen, Jens Kjølseth Møller, Mohammed Rohi Khalil
Scientific study
BMC Ophthalmology
2018
Preoperative preparation of eye with chlorhexidine solution significantly re-duces bacterial load prior to 23-gauge vitrectomy in Swedish health care
Nasser J. Gili, Torbjörn Noren, Eva Törnquist, Sven Crafoord, Anders Bäckman
Scientific study
Frontiers in cellular and infection Microbiology
2018
Exploring the Microbiota of Diabetic Foot Infections With Culturomics
Joanne Jneid, Nadim Cassir, Sophie Schuldiner, Nathalie Jourdan, Albert Sotto, Jean-Philippe Lavigne, Bernard La Scola
Scientific study
BMC Veterinary Research
2018
Temporary carriage of bovine coronavirus and bovine respiratory syncytial virus by fomites and human nasal mucosa after exposure to infected calves
Veslemøy Sunniva Oma, Thea Klem, Madeleine Tråvén, Stefan Alenius, Britt Gjerset, Mette Myrmel, Maria Stokstad
Scientific study
Open Research Europe
2022
Human papillomavirus (HPV) detection in vaginal self-samples: evaluation of eNat® as an alternative suspension medium to ThinPrep®PreservCyt® for vaginal swabs
Chiara Giubbi et al.
Scientific Booklet
Booklet STIs & HPV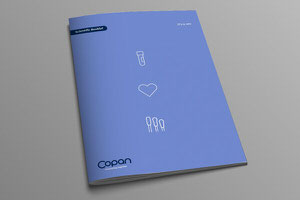 Event
21 - 24 June 2021
Dubai World Trade Centre - Live
Booth#Z5A18 + Online
Medlab Middle East
In 2021 Medlab Middle East will be located with Arab Health. This combination will accelerate innovation and strengthen the capability to provide more relevant solutions, bringing two key communities – healthcare and medical laboratory – together under one roof.
Fair
9 - 12 July 2021
Online
ECCMID
The European Society of Clinical Microbiology and Infectious Diseases meeting is one of the most influential congresses in the field of microbiology. ECCMID scientific program is a synthesis of current priorities in clinical microbiology and infection: diagnosis, treatment, epidemiology, and prevention of infectious diseases, as well as related basic microbiology.
Fair
28 - 31 August 2021
Online
European Society of Human Genetics – ESHG
The European Human Genetics Conference brings you what is at the forefront of human genetics both scientifically and technologically, without losing sight of educating the upcoming generation of human geneticists. With these goals in mind, our Scientific Program Committee establishes the meeting schedule.
Fair
11 -13 November 2021
Suntec Singapore Convention Centre
Online Booth
Asia Pacific Congress of Clinical Microbiology and Infection – APCCMI
APCCMI 2021 will build on this rich history in Singapore and regional collaboration. The congress will focus on:
COVID-19
Advances in infection control, microbiome and vaccines; new antimicrobials and antimicrobial stewardship.
Advances in microbiology including rapid diagnostics, applications in whole-genome sequencing, laboratory automation;
Antimicrobial resistance in humans and within the One Health context of animals, humans and the environment;
Challenges and progress in the three pandemic infections of HIV, Malaria, and Tuberculosis;
Emerging infectious diseases prevalent in the region (Chikungunya, Dengue, Zika) and globally (Avian and seasonal influenza, MERS-CoV)
Fair
15 - 19 November 2021
Online
International Papillomavirus Conference – IPVC
The theme of the 34th International Papillomavirus Conference is "Research and education for HPV elimination". Through workshops, invited lectures, and oral and poster sessions presenting the latest research results, the conference will cover papillomavirus-related topics from basic science to clinical research and global health impact. Special attention will be paid to HPV prevention and control in populations that are most vulnerable to HPV, including those in Low- and Middle-Income Countries.
Fair
18-22 October 2021
Online
Annual Meeting ASHG
"We are excited to again provide cutting-edge scientific programming and, as the world emerges from an unprecedented pandemic, ASHG's leadership continues to explore how we can sustain, unite, and engage our vibrant community in new ways."
Gail P. Jarvik, MD, PhD 2021 ASHG President
Event
20 - 22 October 2021
Online
Medlab Asia
The virtual edition returns
More time. More valuable contacts. More return.
In a changing world and with limited resources we realise it's more important than ever to spend your time and money wisely. So, they've completely reviewed and redefined the Medlab Asia & Asia Health experience, introducing an online platform.
News
April 9, 2021
Copan, putting Covid-19 challenges behind and setting up for the post-pandemic scenario
With an email to the main distributors, Copan group's CEO describes how the ramp-up of Covid-19-related products has been concluded, and how the company is now reorganizing to face post-pandemic challenges.
Last Tuesday, Copan partners received an email signed by Copan's CEO Stefania Triva herself. Certainly, it was not the first email they received from the leader in preanalytics last year. Still, this time the communication tried to put a full stop to pandemic-related struggles, informing about the accomplishment of 2020 common goals and reorganizing the company and its network for the years to come.
News
January 29, 2021
Copan Response to the Pandemic and our Efforts to Fight COVID-19 Worldwide
When supermarket shelves across the country were suddenly bare — and people were clamoring for essentials like toilet paper — everyone learned a little more than they wanted to about the importance of supply chains.
Video
FLOQSwabs® VS Cotton Swab
FLOQSwabs® consist of a customizable molded plastic shaft and a tip coated with perpendicular short Nylon® fibers. Thanks to the superior elution efficiency, FLOQSwabs® ensure a flawless specimen collection, expanding downstream testing capabilities. Check in this video FLOQSwabs® adsorption and elution efficiency compared to standard cotton swabs!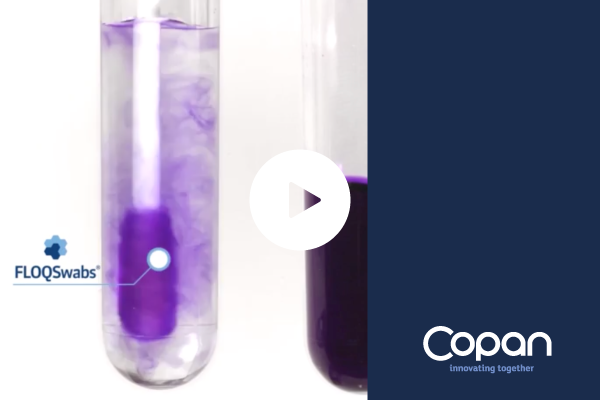 Video
Nasopharyngeal Collection with FLOQSwabs® and UTM®
A proper nasopharyngeal specimen sampling is crucial for a correct diagnosis of respiratory tract infections, including COVID-19. To help the collection of SARS-CoV-2 in compliance with CDC and WHO guidelines, we created this how-to educational video.