Product
microFLOQ®
MicroFLOQ® is an innovative DNA collection tool featuring a micro flocked swab-head co-developed* by French Gendarmerie Forensic Research Institute (IRCGN™) and Copan.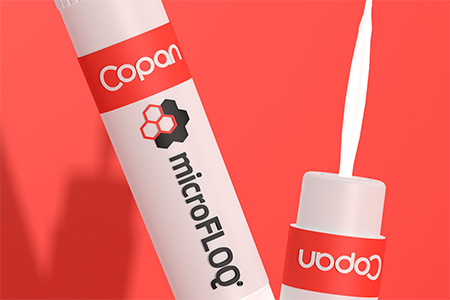 News
September 17, 2021
Brescia, Italy
U.S.I.T.C. Institutes Unfair Competition Investigation of Imported Flocked Swabs and Kits
On Friday, August 27, 2021, the United States International Trade Commission instituted an unfair importation investigation against several manufacturers and distributors of imported flocked swabs and products containing the flocked swabs and infringing several of our US-issued patents.
News
December 21, 2021
Brescia, Italy
COPAN Resolves U.S.I.T.C. Unfair Competition Investigation with Several Manufacturers and Distributors of Imported Flocked Swabs
Copan announces the resolution of its United States International Trade Commission complaint with many companies involved, filing a joint request with each settling respondent seeking termination from the ongoing investigation as a result of the settlements.