Application Brochure
Clinical Automation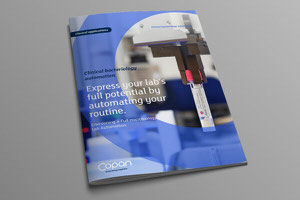 Scientific Study
ECCMID
2019
Colibrí® and Bruker MALDI-TOF: does the identification performance change when different chromogenic media are used for urine culture?
Michela Paolucci, Laura Navarria, Santina Castriciano
Scientific Study
ASM
2019
Copan Colibrí® , an innovative fully automated instrument for Clinical Microbiology Laboratory
A. Bielli, V. Lepera, S. Torri, A. Nava, G. Lombardi, C.F. Perno, C. Vismara
Scientific Study
RICAI
2019
Evaluation des performances du préleveur automatique de colonies Colibrí®
A. Roch , G. Teissier, R. Fournier, P. Mion, T. Bayol, J. Bayette
Scientific study
Journal of Clinical Microbiology
2021
Performance of Fully Automated Antimicrobial Disk Diffusion Susceptibility Testing Using Copan WASP Colibri coupled to Radian in-Line Carousel and Expert System
Abdessalam Cherkaoui et al.
Scientific Booklet
Booklet Clinical Automation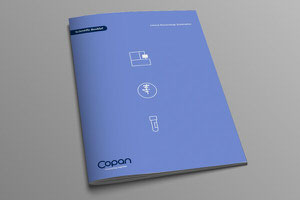 Fair
April 23-26, 2022
FIL, Lisbon, Portugal
Pavillion 2, booth 1-4; Integrated Lunch Symposia: Hall O
32nd ECCMID – European Congress of Clinical Microbiology & Infectious Diseases
The main event of the year! ECCMID brings together experts from many fields to present their latest findings, guidelines, and experiences to an audience of over 14,000 colleagues. The scientific program includes Keynote Lectures and Oral Sessions, Educational Workshops, Open Forums, Meet-The-Expert Sessions, and a wide range of Scientific Symposia. We are arranging great things for the occasion, including an Integrated Lunch Symposia – Saturday, April 23rd, from 12:15 to 13:15 – talking about self-collection experiences in different fields.
Microbiology time
March 4, 2022
Microbiology Time – March 2022
Spring is almost here, and together with sunny days and warm temperatures, we bring you new scientific studies for our March Microbiology time just uploaded on our database. This month's best pick are two studies on Antibiotic-resistant Organisms and a review on the benefits of lab automation.