Product
WASP®
WASP® provides a comprehensive system encompassing all aspects of automated specimen processing: planting and streaking, Gram slide preparation, enrichment broth inoculation, and preparation of AST plates.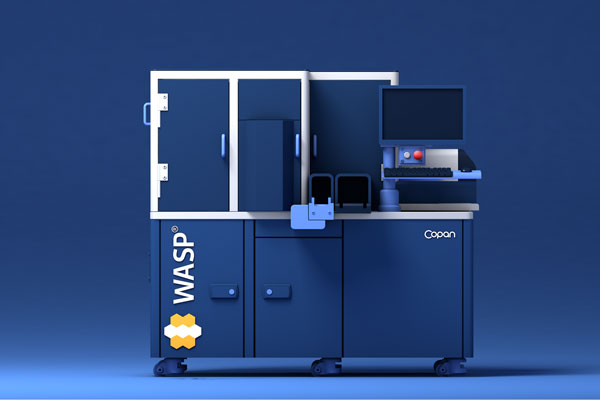 Product
WASPLab®
More than a platform for incubation, storage, digitization, and recording of inoculated bacteriology plates, WASPLab® is the nucleus of Copan Full Lab Automation.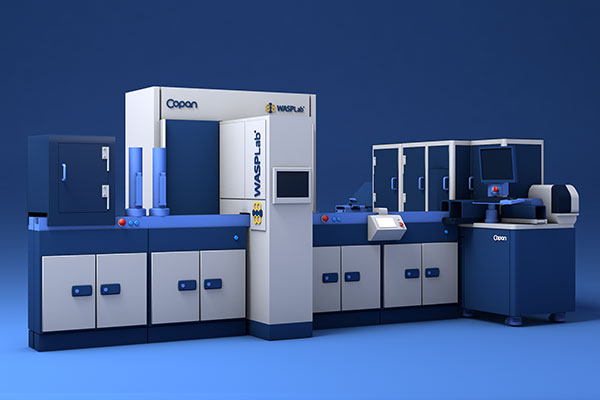 Product
eSwab®
eSwab® collection and transport system is our multipurpose media intended for the collection and transport of clinical specimens containing aerobes, anaerobes, fastidious bacteria, viruses and Chlamydia.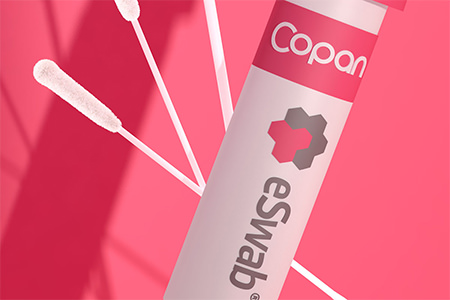 Application
Clinical Automation
Express your lab's full potential by automating your routine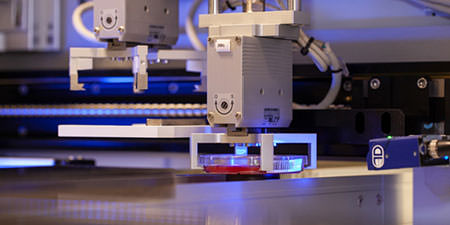 Product
FecalSwab™
FecalSwab™ is intended to collect fecal specimens and preserve enteric pathogenic bacteria's viability to be processed using standard clinical laboratory operating procedures for culture.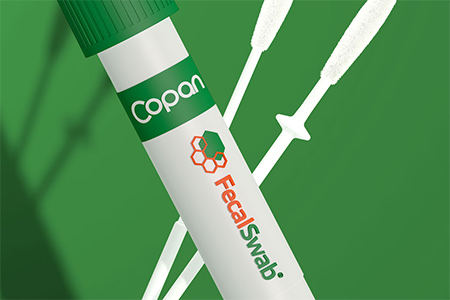 Product
UriSponge™
UriSponge™ is intended for the collection, transport and preservation of urine specimens for the cultivation of uropathogenic bacteria and yeasts.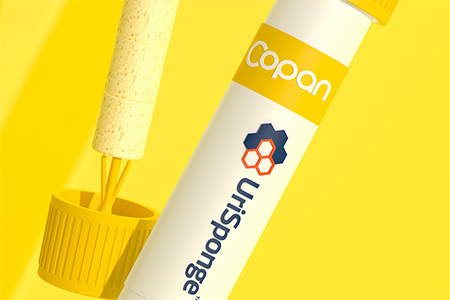 Application
Gastrointestinal Infections
A successful forensic investigation begins with a proper sample, and proper samples are obtained using the appropriate collection method.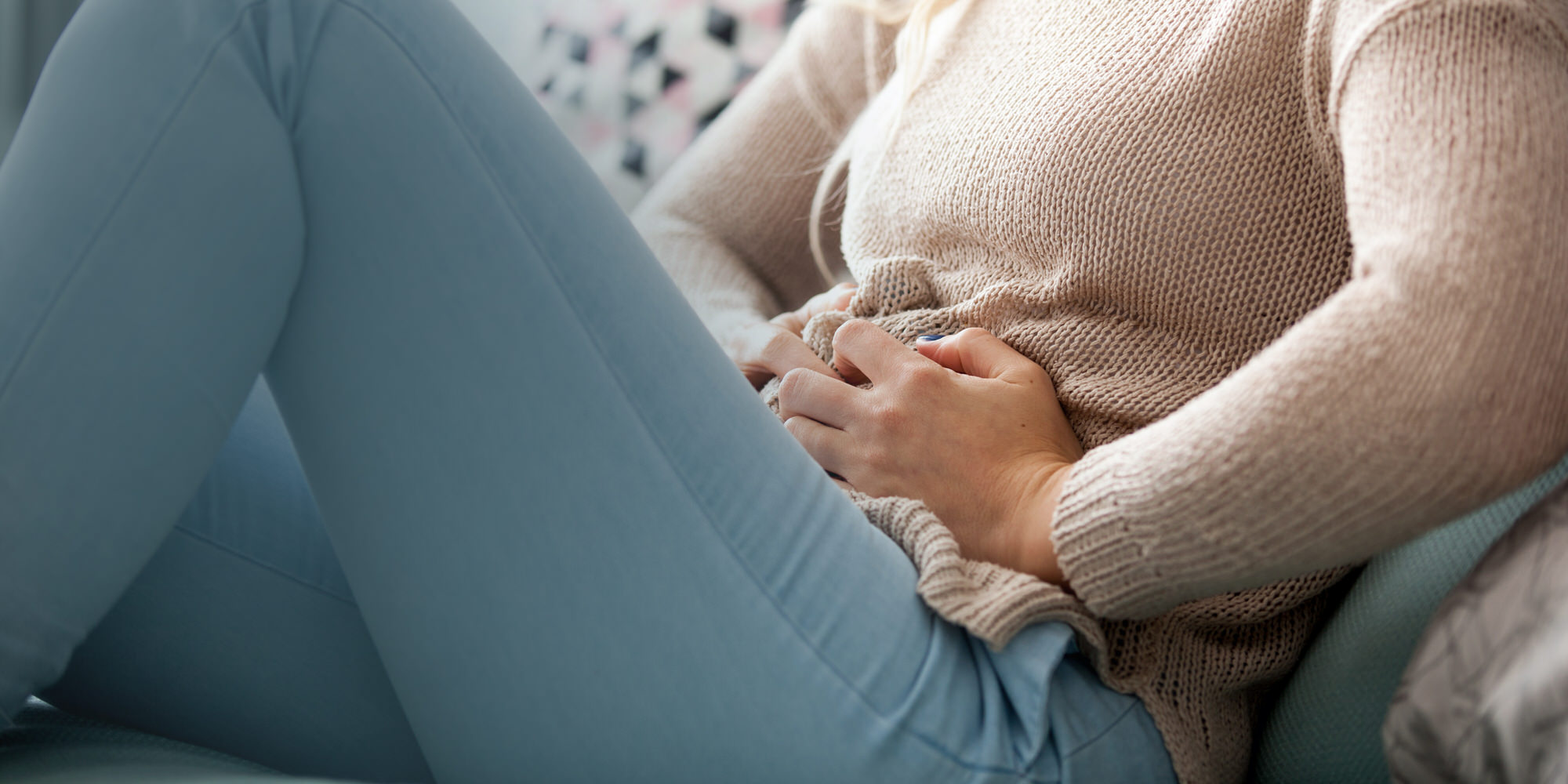 Technology Brochure
Digital Microbiology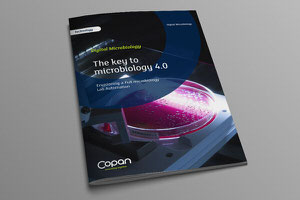 Application Brochure
Clinical Automation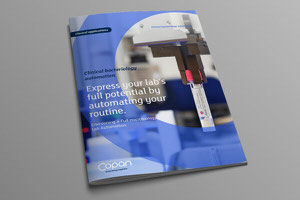 Scientific Study
ECCMID
2019
Competence Assessment, Training and Teaching In a Total Automated Microbiology Laboratory
M. Gaskin, D. Yamamura , J. Korver
学術研究
ECCMID
2016
Comparison of WASP® and WASPLab® and InoqulA™ for Primary Specimens Streaking Quality
Marion Jetter, Martina Marchesi, Michael Hombach, Peter M. Keller
Scientific Study
FIDSSA
2015
A Comparative Evaluation of Automated (Copan WASP®) Versus Manual Methods for Plate Streaking and Specimen Processing
Preneshni Naicker, Keithea Mentoor, Clive Misland, V. Mischka Moodley, Pascal Musoni,
Chad Centner, Clinton Moodley, Janet Scholtz, Mark Nicol
Scientific Study
Diagn Microbiol Infect Dis
2019
Evaluating the preservation and isolation of stool pathogens using the COPAN FecalSwab™ transport system and walk-away specimen processor
Goneau LW, Mazzulli A, Trimi X, Cabrera A, Lo P, Mazzulli T
Scientific Study
ECCMID
2018
Microbiology meets molecular diagnostics evolving in flexible sample to result workflow
A. Giambra, S. Allibardi, S. Rizzo, M. Enrietto, A. Vinelli, M. Castro, F. Gorreta
Scientific Study
ECCMID
2017
Implementation of Copan FecalSwab™ and Copan Selenite™ on WASP® for the Automated Processing of Stool Specimens
Ann Lemmens, Truus Goegebuer, and Luc Hendrickx
Scientific Study
ECCMID
2017
Evaluation of the Copan BC+™ for the Automated Management of Positive Blood Cultures: Microscope Slides and Subcultures Preparation
Bielli A., Lepera V., Oggioni M., Lacchini C., Lombardi G., Vismara C.
Scientific Study
Journal of Clinical Microbiology
2013
Comparison of Five Media for Detection of Extended-Spectrum Beta Lactamase by Use of WASP® Instrument for Automated Specimen Processing
P. Grohs, B. Tillecovidin, A. Caumont-Prim, E. Carbonnelle, N. Day, I. Podglajen and L. Gutmann
Scientific Study
Journal of Clinical Microbiology
2011
Comparison of Automated Processing of Flocked Swabs with Manual Processing of Fiber Swabs for Detection of Nasal Carriage of Staphylococcus aureus
Gillian Jones, Roger Matthews, Richard Cunningham and Peter Jenks
Scientific Study
J Clin Microbiol
2021
Benefits Derived from Full Laboratory Automation in Microbiology: a Tale of Four Laboratories
Karissa Culbreath, Heather Piwonka, John Korver, Mir Noorbakhsh
Scientific study
Frontiers in cellular and infection Microbiology
2021
Copan Walk Away Specimen Processor (WASP) Automated System for Pathogen Detection in Female Reproductive Tract Specimens
Jing Gao et al.
Scientific study
Clinical Chemistry
2022
Current State of Laboratory Automation in Clinical Microbiology Laboratory
Kritikos Antonios et al.
Scientific study
Antimicrobial Resistance & Infection Control
2022
The challenge of preventing and containing outbreaks of multidrug-resistant organisms and Candida auris during the coronavirus disease 2019 pandemic: report of a carbapenem-resistant Acinetobacter baumannii outbreak and a systematic review of the literature
Reto Thoma et al.
Scientific study
Journal of Hospital Infection
2022
Outbreak of ceftazidime-avibactam resistant KPC-producing Klebsiella pneumoniae in a COVID-19 Intensive Care Unit, Italy: urgent need for updating diagnostic protocols of surveillance cultures
Gabriele Bianco et al.
Scientific study
Frontiers in cellular and infection Microbiology
2022
Total Laboratory Automation for Rapid Detection and Identification of Microorganisms and Their Antimicrobial Resistance Profiles
Abdessalam Cherkaoui et al.
Scientific Booklet
Booklet Gastrointestinal Diseases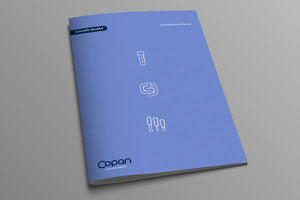 Scientific Booklet
Booklet Clinical Automation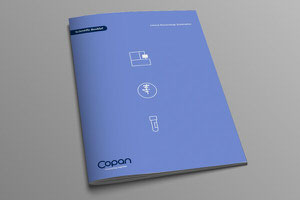 Event
21 - 24 June 2021
Dubai World Trade Centre - Live
Booth#Z5A18 + Online
Medlab Middle East
In 2021 Medlab Middle East will be located with Arab Health. This combination will accelerate innovation and strengthen the capability to provide more relevant solutions, bringing two key communities – healthcare and medical laboratory – together under one roof.
Fair
9 - 12 July 2021
Online
ECCMID
The European Society of Clinical Microbiology and Infectious Diseases meeting is one of the most influential congresses in the field of microbiology. ECCMID scientific program is a synthesis of current priorities in clinical microbiology and infection: diagnosis, treatment, epidemiology, and prevention of infectious diseases, as well as related basic microbiology.
Fair
11 -13 November 2021
Suntec Singapore Convention Centre
Online Booth
Asia Pacific Congress of Clinical Microbiology and Infection – APCCMI
APCCMI 2021 will build on this rich history in Singapore and regional collaboration. The congress will focus on:
COVID-19
Advances in infection control, microbiome and vaccines; new antimicrobials and antimicrobial stewardship.
Advances in microbiology including rapid diagnostics, applications in whole-genome sequencing, laboratory automation;
Antimicrobial resistance in humans and within the One Health context of animals, humans and the environment;
Challenges and progress in the three pandemic infections of HIV, Malaria, and Tuberculosis;
Emerging infectious diseases prevalent in the region (Chikungunya, Dengue, Zika) and globally (Avian and seasonal influenza, MERS-CoV)
Event
20 - 22 October 2021
Online
Medlab Asia
The virtual edition returns
More time. More valuable contacts. More return.
In a changing world and with limited resources we realise it's more important than ever to spend your time and money wisely. So, they've completely reviewed and redefined the Medlab Asia & Asia Health experience, introducing an online platform.
Video
UZ Leuven Laboratory Interview about WASPLab® Ecosystem
In Leuven, Belgium, the UZ Laboratory installed Copan's WASPLab® Ecosystem in 2018 to handle thousands of samples every day, with improved standardization and shortened time to results.