Application
Clinical Automation
Express your lab's full potential by automating your routine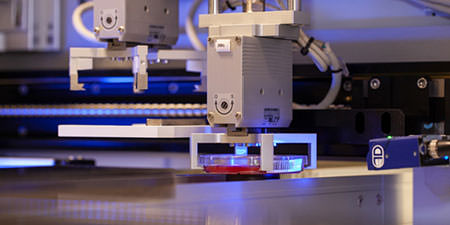 Application
Molecular Biology
Molecular assays have, in some instances, replaced traditional testing methods, and they are now an integral part of infectious diseases screening, diagnosis, and management.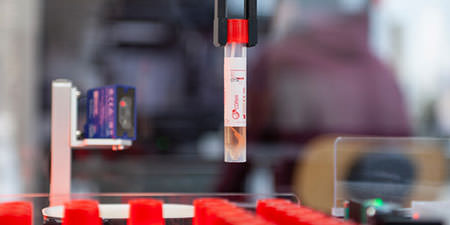 Product Focus
FecalSwab™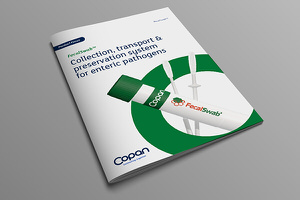 Application Brochure
Molecular Biology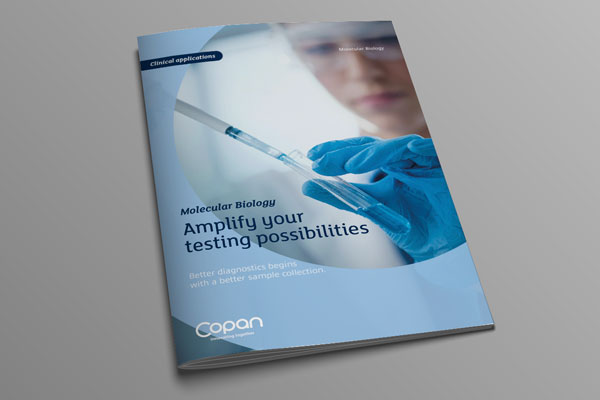 Scientific Study
Diagn Microbiol Infect Dis
2019
Evaluating the preservation and isolation of stool pathogens using the COPAN FecalSwab™ transport system and walk-away specimen processor
Goneau LW, Mazzulli A, Trimi X, Cabrera A, Lo P, Mazzulli T
Scientific Study
ECCMID
2018
Microbiology meets molecular diagnostics evolving in flexible sample to result workflow
A. Giambra, S. Allibardi, S. Rizzo, M. Enrietto, A. Vinelli, M. Castro, F. Gorreta
Scientific Study
ECCMID
2017
Implementation of Copan FecalSwab™ and Copan Selenite™ on WASP® for the Automated Processing of Stool Specimens
Ann Lemmens, Truus Goegebuer, and Luc Hendrickx
Scientific study
Animals
2021
Screening the Presence of Non-Typhoidal Salmonella in Different Animal Systems and the Assessment of Antimicrobial Resistance
Dacil Rivera et al.
Scientific study
Antibiotics
2021
ESBL-Producing, Carbapenem- and Ciprofloxacin-Resistant Escherichia coli in Belgian and Dutch Broiler and Pig Farms: A Cross-Sectional and Cross-Border Study
Sien De Koster et al.
Scientific study
Journal of Hospital Infection
2022
Outbreak of ceftazidime-avibactam resistant KPC-producing Klebsiella pneumoniae in a COVID-19 Intensive Care Unit, Italy: urgent need for updating diagnostic protocols of surveillance cultures
Gabriele Bianco et al.
Copan White Paper
Copan White Paper
2022
Antibiotic resistance rise in Salmonella spp. and Campylobacter spp.
Matteo Miriani, Ph.D.
Scientific Booklet
Booklet Antibiotic Resistance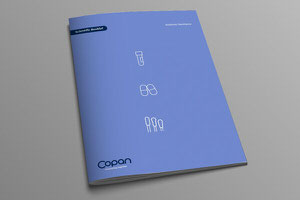 Scientific Booklet
Booklet Gastrointestinal Diseases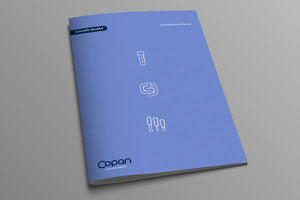 Fair
11 -13 November 2021
Suntec Singapore Convention Centre
Online Booth
Asia Pacific Congress of Clinical Microbiology and Infection – APCCMI
APCCMI 2021 will build on this rich history in Singapore and regional collaboration. The congress will focus on:
COVID-19
Advances in infection control, microbiome and vaccines; new antimicrobials and antimicrobial stewardship.
Advances in microbiology including rapid diagnostics, applications in whole-genome sequencing, laboratory automation;
Antimicrobial resistance in humans and within the One Health context of animals, humans and the environment;
Challenges and progress in the three pandemic infections of HIV, Malaria, and Tuberculosis;
Emerging infectious diseases prevalent in the region (Chikungunya, Dengue, Zika) and globally (Avian and seasonal influenza, MERS-CoV)
Fair
14-17 September 2021
Ginevra Congress Center
Booth# 18
ICPIC
The 6th International Conference on Prevention & Infection Control (ICPIC), which will be held on 14-17 September 2021.
After the challenging past year through the COVID-19 pandemic, the need to bring together the global IPC community becomes even stronger. We believe that all required conditions will be met next September to be able to organize a safe, interactive and stimulating face-to-face conference.
Fair
6-8 July 2023
Seoul, Korea
Asia Pacific Congress of Clinical Microbiology and Infection – APCCMI
The primary goal of the APCCMI international conference is to broaden medical knowledge while strengthening personal and professional networks. This year, the meeting will return to the in-person format, bringing clinical microbiologists, infectious disease physicians, infection control professionals, and public health scientists from Asia Pacific countries together to share their expertise, remarkable achievements, and innovative ideas through active intellectual collaboration. The scientific program will reflect the changing landscape of clinical microbiology and infection through the pandemic of COVID-19 and AMR.
Microbiology time
September 7, 2021
Microbiology Time – September 2021
We just updated our scientific studies database with numerous studies. This month's top picks analyze SRK® sample stability, SARS-CoV-2 self-collection FLOQSwabs®, and antibiotic resistances in Belgian and Dutch farms.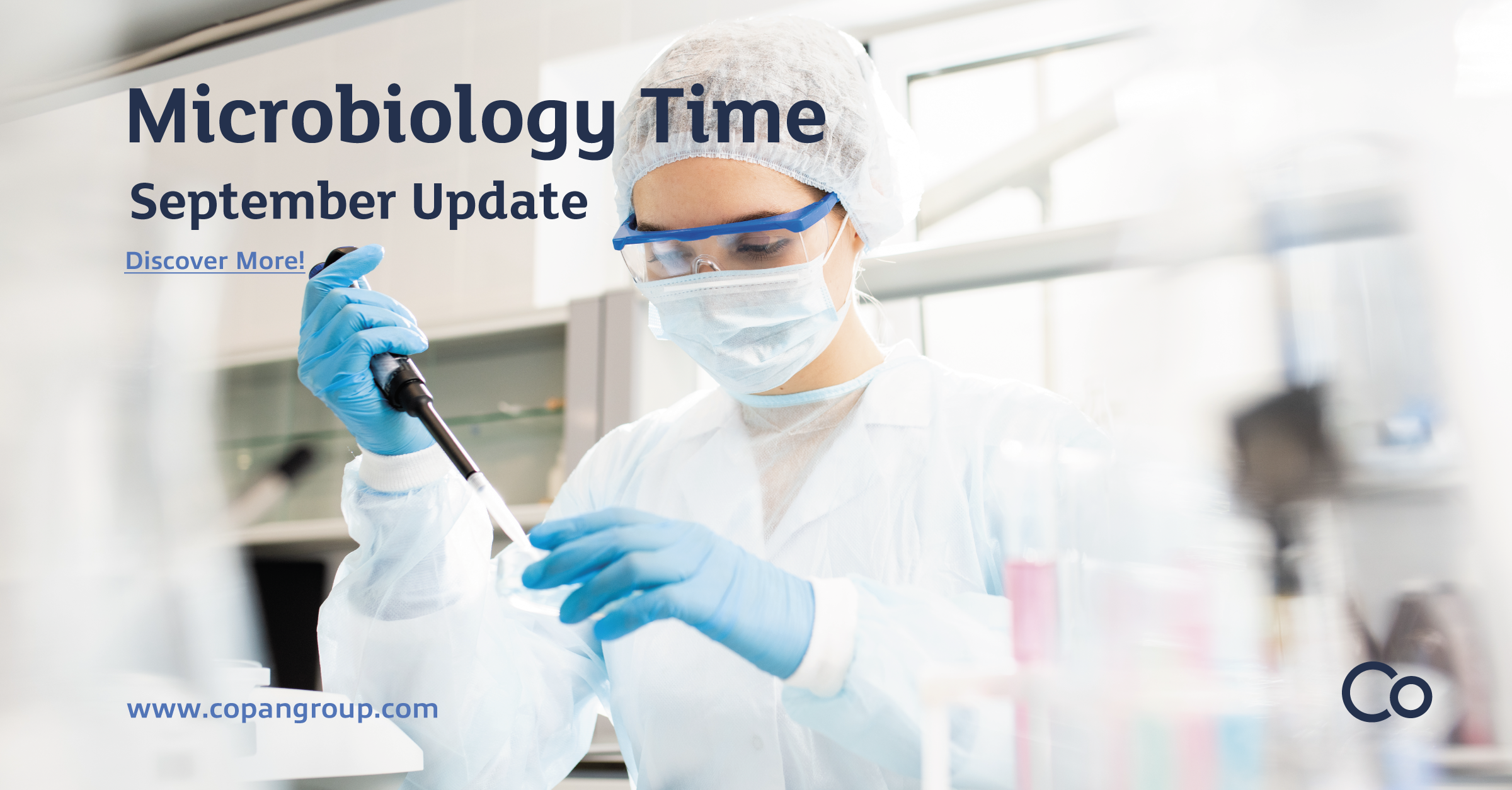 News
February 24, 2023
Brescia, Italy
Copan FecalSwab® receives the 510(k) FDA clearance for molecular use with the BD MAX™ Enteric & Extended Enteric Bacterial Panels
Copan announces the 510(k) FDA clearance of its Copan FecalSwab® for collecting and transporting stool samples to be processed with BD Enteric Bacterial Panel and BD Extended Enteric Bacterial Panel on the BD MAX™ System. This clearance opens new molecular diagnostic opportunities for customers who already use FecalSwab® to maintain enteric pathogens' vitality for microbial culturing.
Video
FecalSwab™
Collection, transport, and preservation device for enteric pathogens