News
July 1, 2021
CoHere: Copan at ECCMID 2021
ECCMID 2021 is approaching! ECCMID is the event we have been waiting for all year round, as it's the main occasion to gather with you all clients and collaborators and an excellent chance to share the latest findings and developments in microbiology. Discover what we arranged for the event!
Video
Integrated Symposium ECCMID 2021
The challenges of managing the COVID-19 pandemic from preanalytics to diagnosis
Dr. Paolo Gaibani explores how lab automation has helped molecular biology labs face the increasing volumes of samples received during the pandemic.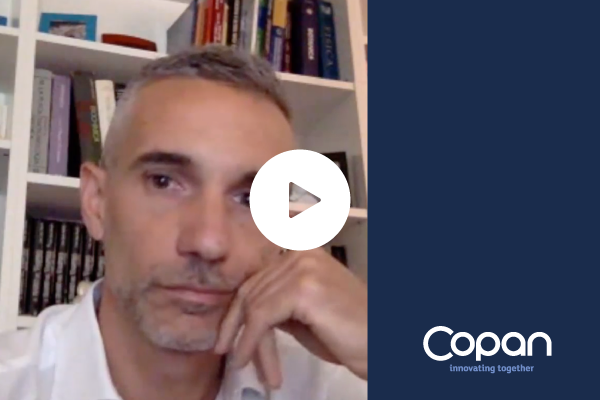 Video
Flash Session ECCMID 2021
Listening to the needs of healthcare professionals: Copan's innovative approach to the pandemic
A deep dive into our latest projects, such as the release of UniVerse™, LolliSponge™, and our recent rebranding.