Application
Respiratory Infections
Respiratory tract infections are among the most common disorders affecting today's population, representing the third cause of death in the whole world.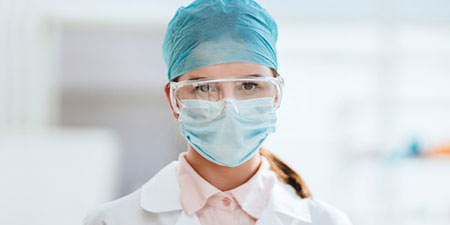 Product
MycoTB™
With MycoTB™ you can take care of all the steps needed for mycobacteria detection in respiratory tract and extra-pulmonary specimens – fluidization, decontamination, concentration – with a safe, easy, and ready-to-use kit.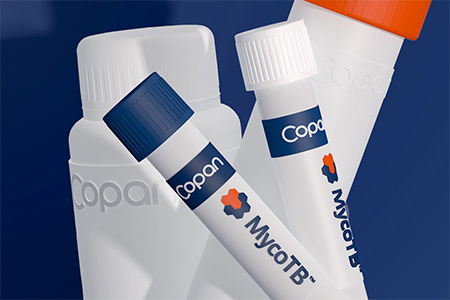 Brochure & Ordering Information
MycoTB™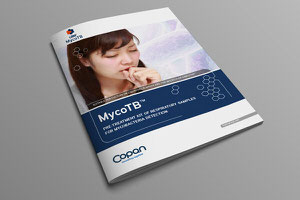 Scientific study
Scientific Reports
2021
MYCO‑TB: the first IVD kit suitable for the digestion and decontamination of extra‑pulmonary specimens to detect Mycobacteria.
Bisognin et al.
Scientific study
Tubercolosis
2021
Optimizing liquefaction and decontamination of sputum for DNA extraction from Mycobacterium tuberculosis
Anzaan Dippenaar et al.
Scientific Booklet
Booklet Respiratory Infections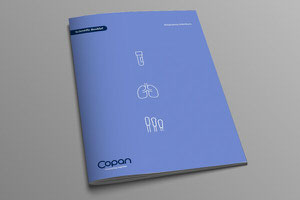 Fair
28 - 29 June 2021
Online
European Society of Mycobacteriology – ESM
The European Society of Mycobacteriology (ESM) is a non-profit, international, scientific society dealing with different aspects of mycobacteriology and related diseases.
Microbiology time
August 6, 2021
Microbiology Time – August 2021
It's August Microbiology Time! We just updated our website's scientific database and chose the best three papers of the month: a study on extrapulmonary samples processing with MycoTB™, an alternative to PCR for Sars-CoV-2 diagnosis, and the first feedback from the LolliSponge™ use to collect saliva for COVID-9 screening.