Product
WASP®
WASP® provides a comprehensive system encompassing all aspects of automated specimen processing: planting and streaking, Gram slide preparation, enrichment broth inoculation, and preparation of AST plates.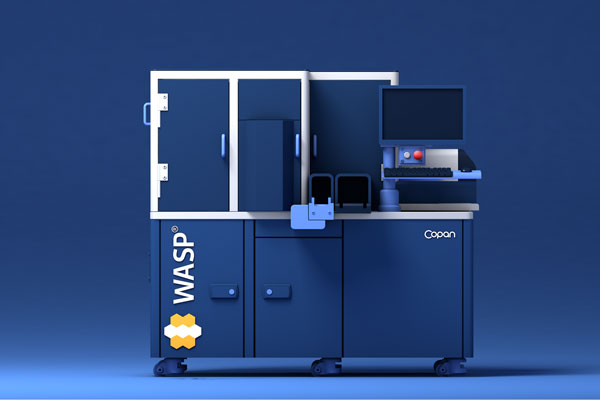 Product
WASPLab®
More than a platform for incubation, storage, digitization, and recording of inoculated bacteriology plates, WASPLab® is the nucleus of Copan Full Lab Automation.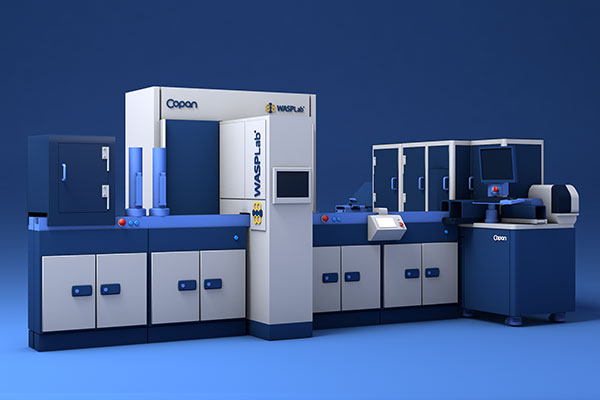 Application
Respiratory Infections
Respiratory tract infections are among the most common disorders affecting today's population, representing the third cause of death in the whole world.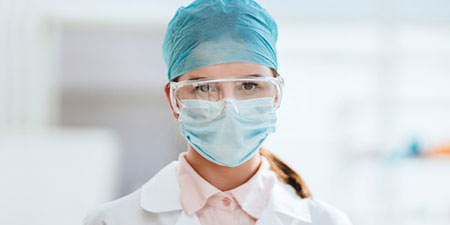 Product
BC+
BC+™ is a vacuum tube designed to transfer and transport positive blood culture for culture or microscopic analysis.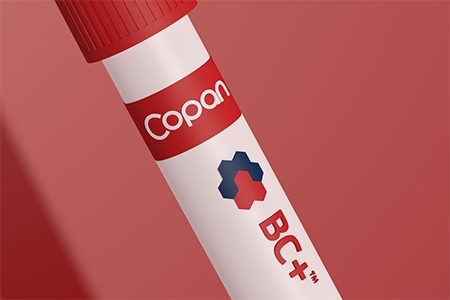 Product
MycoTB™
With MycoTB™ you can take care of all the steps needed for mycobacteria detection in respiratory tract and extra-pulmonary specimens – fluidization, decontamination, concentration – with a safe, easy, and ready-to-use kit.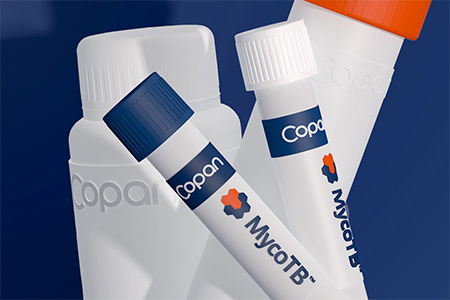 Product
PhenoMATRIX®
PhenoMATRIX® and PhenoMATRIX® TAG are AI-powered softwares that combine image analysis algorithms, demographic data and clinical data of patients to automatically segregate Negative plates, and organise Positives ones into custom folders.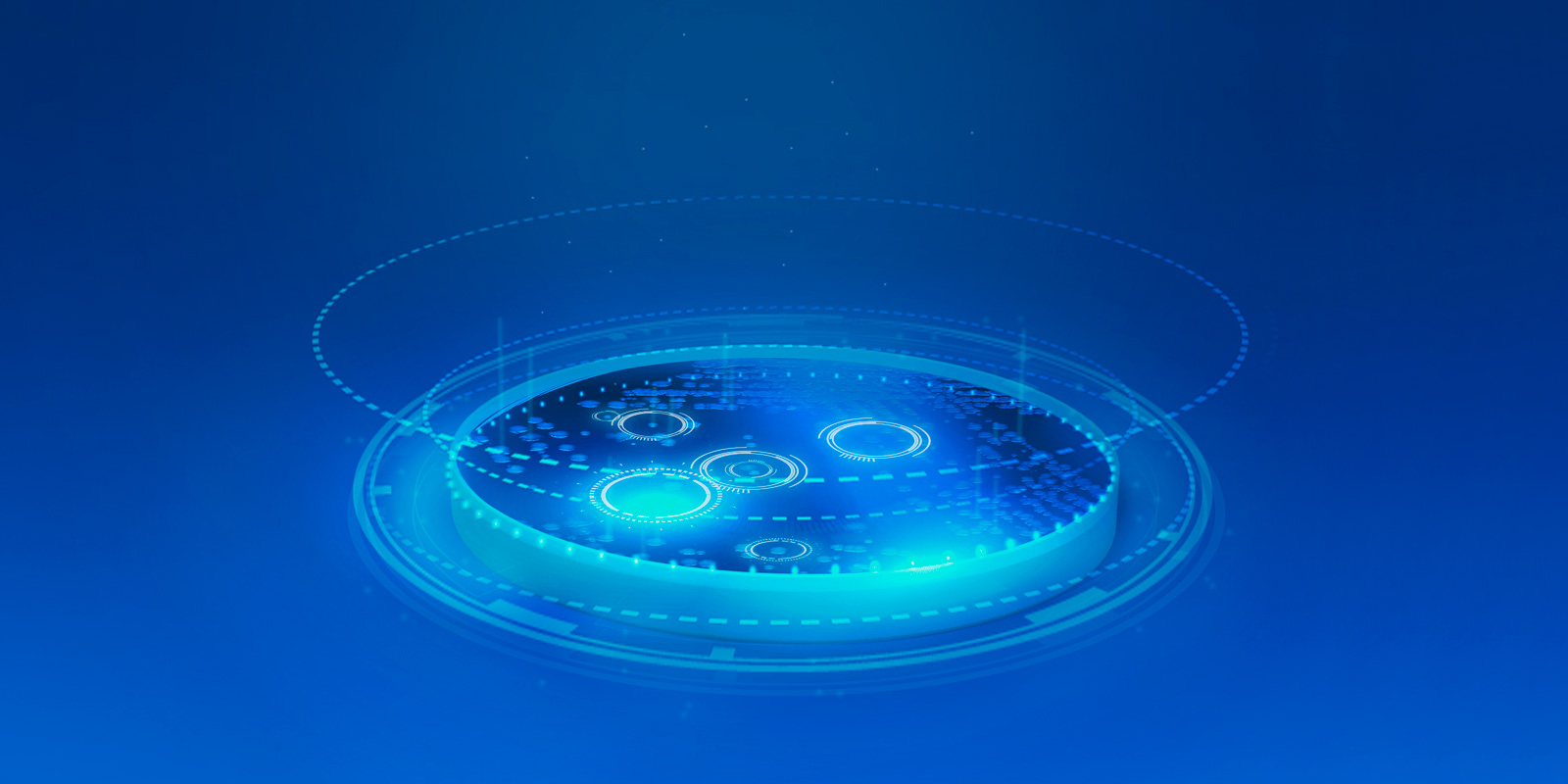 Scientific study
Diagnostic Microbiology and Infectious Disease
2015
How is the Xpert MRSA Gen 3 assay (Cepheid) performing on pooled eSwab medium?
Stijn Jonckheere, Kristien Van Vaerenbergh, An Boel, Anne Van Keerberghen, Hans De Beenhouwer
Scientific study
Diagnostic Microbiology and Infectious Disease
2020
Recovery of aerobic gram-negative bacteria from the Copan Eswab transport system after long-term storage.
Sofie C.M. Tops, Marlien Kolmus, Damy Wulms, Jakko van Ingen, Heiman F.L. Wertheim, Eva Kolwijck
Scientific study
Frontiers in cellular and infection Microbiology
2021
Copan Walk Away Specimen Processor (WASP) Automated System for Pathogen Detection in Female Reproductive Tract Specimens
Jing Gao et al.
Scientific study
Antimicrobial Resistance & Infection Control
2021
Epidemiology of ESBL-producing Escherichia coli from repeated prevalence studies over 11 years in a long-term-care facility
Martischang et al.
Scientific study
The Journal of Antimicrobial Chemotherapy
2021
Antimicrobial susceptibility of Neisseria gonorrhoeae isolates and syndromic treatment of men with urethral discharge in Kingston, Jamaica, 2018-19
McDermott et al.
Scientific study
Journal of Clinical Medicine
2021
Effectiveness of 0.66% Povidone-Iodine Eye Drops on Ocular Surface Flora before Cataract Surgery: A Nationwide Microbiological Study
Rosario Musumeci
Scientific study
Microbiology and infectious disease
2019
Evaluating the preservation and isolation of stool pathogens using the COPAN FecalSwab™ Transport System and Walk-Away Specimen Processor
Lee W Goneau
Scientific study
European Journal of Microbiology and Immunology
2013
Comparison of different media for preservation and transport of viable rickettsiae
 Hagen Frickmann, Gerhard Dobler
Scientific study
Microorganisms
2019
Transcriptional Expression of the ompA, cpaf, tarp, and tox Genes of Chlamydia trachomatis Clinical Isolates at Different Stages of the Developmental Cycle
Suvi Korhonen, Kati Hokynar, Laura Mannonen, Jorma Paavonen, Eija Hiltunen-Back, Mirja Puolakkainen
Scientific study
PLoS One
2018
Streptococcus agalactiae carriage among pregnant women living in Rio de Janeiro, Brazil, over a period of eight years
Ana Caroline N. Botelho,Juliana G. Oliveira,Andreia P. Damasco,Késia T. B. Santos,Ana Flávia M. Ferreira,Gabriel T. Rocha,Penélope S. Marinho,Rita B. G. Bornia,Tatiana C. A. Pinto,Marco A. Américo,Sergio E. L. Fracalanzza,Lúcia M. Teixeira
学術研究
Antimicrobial Resistance & Infection Control
2021
Cutibacterium avidum resists surgical skin antisepsis in the groin—a potential risk factor for periprosthetic joint infection: a quality control study
Steven M. Maurer, Laura Kursawe, Stefan Rahm, Julia Prinz, Annelies S. Zinkernagel, Annette Moter, Stefan P. Kuster, Reinhard Zbinden, Patrick O. Zingg, Yvonne Achermann
Scientific study
Diagnostic Microbiology and Infectious Disease
2020
Impact of freeze/thaw cycles and single freezing at −80 °C on the viability of aerobic bacteria from rectal swabs performed with the ESwabTM system
Rindala Salibaa, Jean Ralph Zahara, Fatma El Allaoui, Etienne Carbonnelle, Mathilde Lescat
Scientific study
Journal of Global Antimicrobial Resistance
2020
Rectal screening for carbapenemase-producing Enterobacteriaceae: a proposed workflow
Claudio Foschia, Paolo Gaibani, Donatella Lombardo, Maria Carla Re, Simone Ambretti
Scientific study
Journal of Clinical Microbiology
2019
Recovery of Nontuberculous Mycobacteria and Nocardiae Causing Skin/Soft Tissue Infections by Use of the Copan ESwab Collection and Transport System
B. Gandhi, G. Woods, T. Mazzulli
Scientific study
Journal of Clinical Microbiology
2015
Successful Combination of Nucleic Acid Amplification Test Diagnostics and Targeted Deferred Neisseria gonorrhoeae Culture
Carolien M. Wind, Henry J. C. de Vries, Maarten F. Schim van der Loeff, Magnus Unemo, Alje P. van Dam​
Scientific study
PLoS One
2019
Comparison of BD MAX GBS and GenomEra GBS assays for rapid intrapartum PCR detection of vaginal carriage of group B streptococci
Trine Andreasen, Jens Kjølseth Møller, Mohammed Rohi Khalil
Scientific study
Frontiers in cellular and infection Microbiology
2019
Automated Incubation and Digital Image Analysis of Chromogenic Media Using Copan WASPLab Enables Rapid Detection of Vancomycin-Resistant Enterococcus
Abdessalam Cherkaoui, Gesuele Renzi, Yannick Charretier, Dominique S. Blanc, Nicolas Vuilleumier, Jacques Schrenzel
Scientific study
Journal of Clinical Microbiology
2018
Evaluation of the Copan ESwab Transport System for Viability of Pathogenic Fungi by Use of a Modification of Clinical and Laboratory Standards Institute Document M40-A2
Bharat Gandhi, Richard Summerbell, Tony Mazzulli
Scientific study
BMC Ophthalmology
2018
Preoperative preparation of eye with chlorhexidine solution significantly re-duces bacterial load prior to 23-gauge vitrectomy in Swedish health care
Nasser J. Gili, Torbjörn Noren, Eva Törnquist, Sven Crafoord, Anders Bäckman
Scientific study
Frontiers in cellular and infection Microbiology
2018
Exploring the Microbiota of Diabetic Foot Infections With Culturomics
Joanne Jneid, Nadim Cassir, Sophie Schuldiner, Nathalie Jourdan, Albert Sotto, Jean-Philippe Lavigne, Bernard La Scola
Scientific study
PLoS One
2018
Prevalence of oropharyngeal group B Streptococcus colonization in mothers, family, and health care providers
Kristina Roloff, Gohar Stepanyan, Guillermo Valenzuela
Scientific study
Journal of Clinical Microbiology
2018
Mismatch Amplification Mutation Assay-Based Real-Time PCR for Rapid Detection of Neisseria gonorrhoeae and Antimicrobial Resistance Determinants in Clinical Specimens
Valentina Donà, Joost H. Smid, Sara Kasraian, Dianne Egli-Gany, Ferah Dost, Fatime Imeri, Magnus Unemo, Nicola Low, Andrea Endimiani
Scientific study
BMC Infectious Diseases
2018
Molecular epidemiology and virulence characteristics of Staphylococcus aureus nasal colonization in medical laboratory staff: comparison between microbiological and non-microbiological laboratories
Xiaoying Xie, Xinlu Dai, Lijia Ni, Baiji Chen, Zhaofan Luo, Yandan Yao, Xiquan Wu, Hongyu Li, Songyin Huang
Scientific study
Southern African Journal of Infectious Diseases
2017
Evaluation of the Copan eSwab®, a liquid-based microbiology transport system, for the preservation of Neisseria gonorrhoeae at different temperatures
Lindy Gumede, Frans Radebe, Duduzile Nhlapo, Venessa Maseko, Tendesayi Kufa-Chakezha
Scientific study
Journal of Clinical Microbiology
2017
Evaluation of the BD Max StaphSR Assay for Detecting Methicillin-Resistant Staphylococcus aureus (MRSA) and Methicillin-Susceptible S. aureus (MSSA) in ESwab-Collected Wound Samples
Suzane Silbert, Alicia Gostnell, Carly Kubasek, Raymond Widen
Scientific study
Journal of Microbiological Methods
2015
Liquid based microbiological transport systems: conformity assessment of two commercial devices
Manuela Avolio, Alessandro Camporese​
Scientific study
American Journal of Ophthalmology
2015
The Corneal Ulcer One-Touch Study: A Simplified Microbiological Specimen Collection Method
Kaivon Pakzad-Vaezi, Steve D. Levasseur, Steven Schendel, Sean Mark, Richard Mathias, Diane Roscoe, Simon P. Holland​
Scientific study
Tubercolosis
2021
Optimizing liquefaction and decontamination of sputum for DNA extraction from Mycobacterium tuberculosis
Anzaan Dippenaar et al.
Microbiology time
September 7, 2021
Microbiology Time – September 2021
We just updated our scientific studies database with numerous studies. This month's top picks analyze SRK® sample stability, SARS-CoV-2 self-collection FLOQSwabs®, and antibiotic resistances in Belgian and Dutch farms.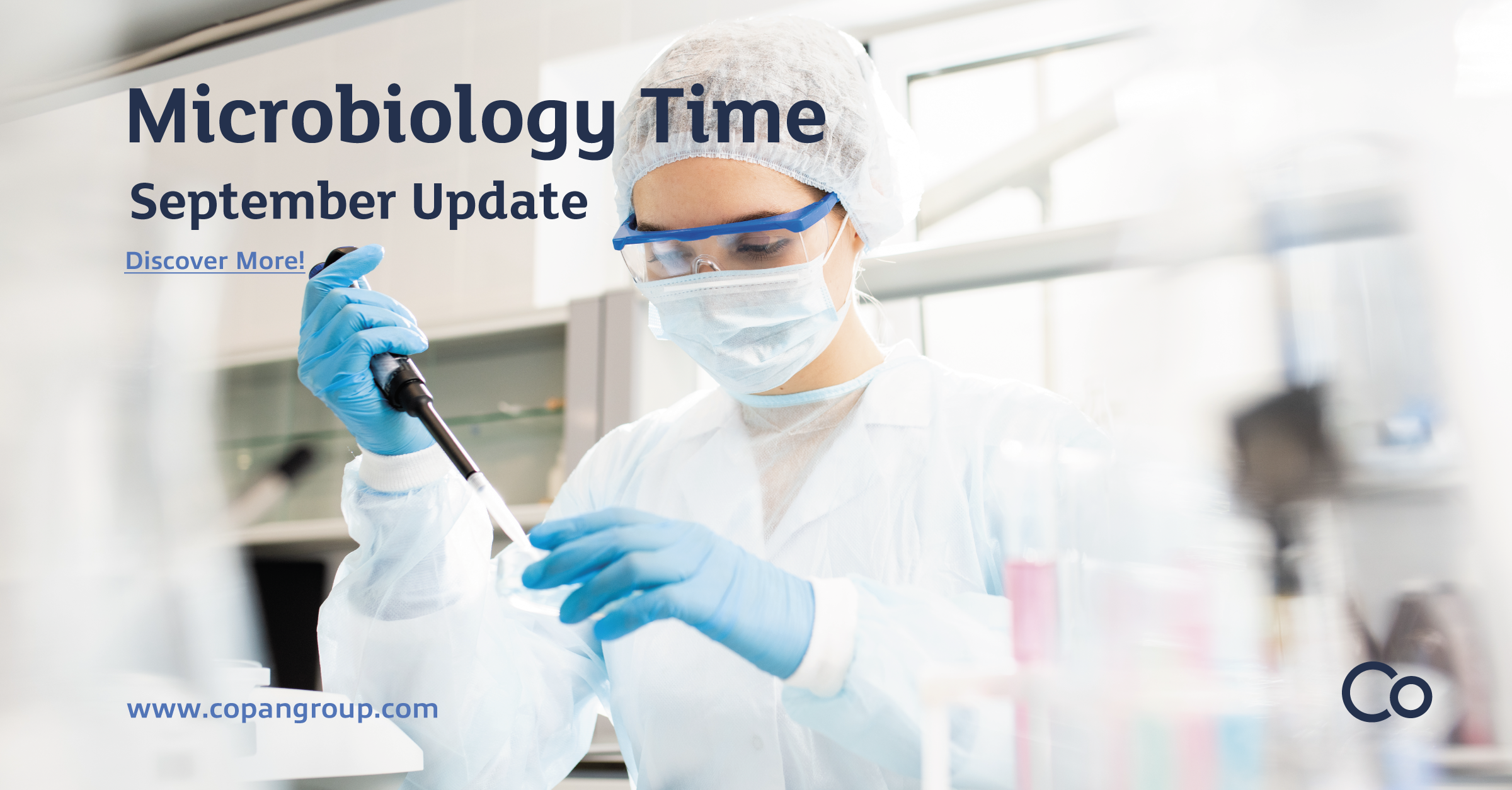 Microbiology time
January 11, 2022
Microbiology Time – January 2022
We are welcoming 2022 with many engaging papers uploaded to our scientific database. This month's top picks are a research on canine urinary tract infections, a study on tuberculosis sample processing, and a paper evaluating WASP-automated processing of female reproductive tract specimens.