Application
Respiratory Infections
Respiratory tract infections are among the most common disorders affecting today's population, representing the third cause of death in the whole world.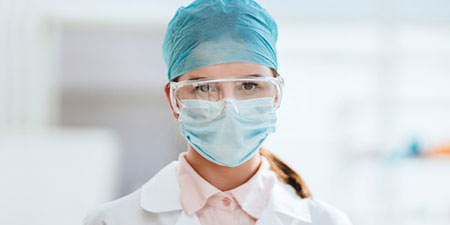 Product
MycoTB™
With MycoTB™ you can take care of all the steps needed for mycobacteria detection in respiratory tract and extra-pulmonary specimens – fluidization, decontamination, concentration – with a safe, easy, and ready-to-use kit.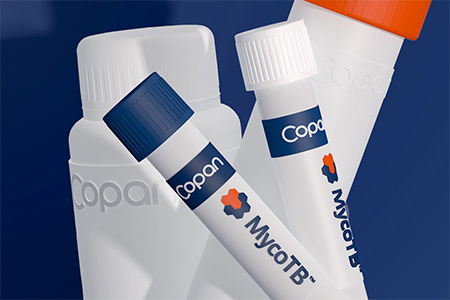 Product Focus
MycoTB™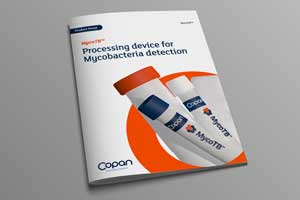 Product Focus
SLSolution™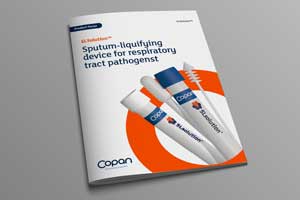 Product Focus
UTM®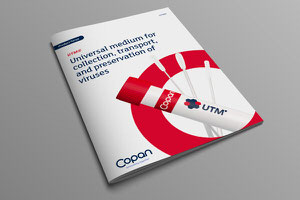 Product Focus
eSwab®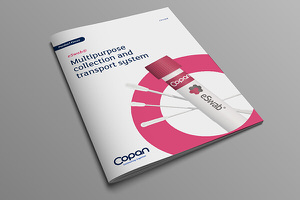 Product Focus
MSwab®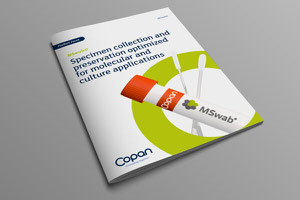 Product Focus
eNAT®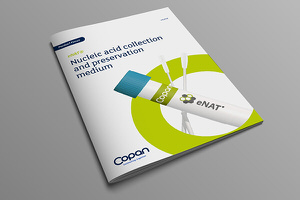 Product Focus
CLASSIQSwabs™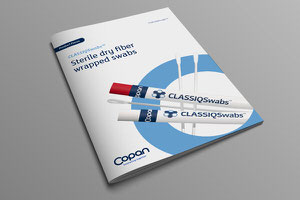 Application Brochure
Respiratory Infections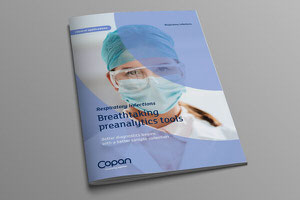 Scientific study
Viruses
2021
Correlating qRT-PCR, dPCR and Viral Titration for the Identification and Quantification of SARS-CoV-2: A New Approach for Infection Management
Martina Brandolini et al.
Scientific study
Infectious Diseases and Therapy
2021
Early Start of Oral Clarithromycin Is Associated with Better Outcome in COVID-19 of Moderate Severity: The ACHIEVE Open-Label Single-Arm Trial
Konstantinos Tsiakos et al.
Scientific study
Scientific Reports
2021
Immune cell residency in the nasal mucosa may partially explain respiratory disease severity across the age range
Konner Winkley et al.
Scientific study
Frontiers in cellular and infection Microbiology
2021
Assessment of the Diagnostic Ability of Four Detection Methods Using Three Sample Types of COVID-19 Patients
Fei Yu et al.
Scientific study
Viruses
2021
Efficacy of Unsupervised Self-Collected Mid-Turbinate FLOQSwabs for the Diagnosis of Coronavirus Disease 2019 (COVID-19)
Egildo Luca D'andrea et al.
Scientific study
Journal of Medical Microbiology
2021
Sample collection and transport strategies to enhance yield, accessibility, and biosafety of COVID-19 RT-PCR testing
Banada et al.
Scientific study
Tubercolosis
2021
Optimizing liquefaction and decontamination of sputum for DNA extraction from Mycobacterium tuberculosis
Anzaan Dippenaar et al.
Scientific Booklet
Booklet Respiratory Infections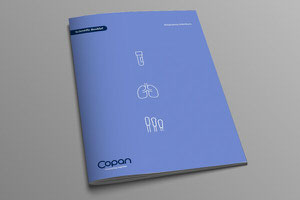 Event
21 - 24 June 2021
Dubai World Trade Centre - Live
Booth#Z5A18 + Online
Medlab Middle East
In 2021 Medlab Middle East will be located with Arab Health. This combination will accelerate innovation and strengthen the capability to provide more relevant solutions, bringing two key communities – healthcare and medical laboratory – together under one roof.
Fair
28 - 29 June 2021
Online
European Society of Mycobacteriology – ESM
The European Society of Mycobacteriology (ESM) is a non-profit, international, scientific society dealing with different aspects of mycobacteriology and related diseases.
Fair
9 - 12 July 2021
Online
ECCMID
The European Society of Clinical Microbiology and Infectious Diseases meeting is one of the most influential congresses in the field of microbiology. ECCMID scientific program is a synthesis of current priorities in clinical microbiology and infection: diagnosis, treatment, epidemiology, and prevention of infectious diseases, as well as related basic microbiology.
Fair
15 - 17 September 2021
Online
European Society of Clinical Virology – ESCV
The Conference of European Society for Clinical Virology program covers the most recent discoveries and innovations in Clinical Virology. Sessions will include the use of Next Generation Sequencing, Hepatitis, Emerging Viruses and Zoonoses, Viral infections in Pregnancy, as well as Advancements in Diagnosis, Monitoring, Prevention and Treatment of a range of viral diseases.
Fair
11 -13 November 2021
Suntec Singapore Convention Centre
Online Booth
Asia Pacific Congress of Clinical Microbiology and Infection – APCCMI
APCCMI 2021 will build on this rich history in Singapore and regional collaboration. The congress will focus on:
COVID-19
Advances in infection control, microbiome and vaccines; new antimicrobials and antimicrobial stewardship.
Advances in microbiology including rapid diagnostics, applications in whole-genome sequencing, laboratory automation;
Antimicrobial resistance in humans and within the One Health context of animals, humans and the environment;
Challenges and progress in the three pandemic infections of HIV, Malaria, and Tuberculosis;
Emerging infectious diseases prevalent in the region (Chikungunya, Dengue, Zika) and globally (Avian and seasonal influenza, MERS-CoV)
Fair
14-17 September 2021
Ginevra Congress Center
Booth# 18
ICPIC
The 6th International Conference on Prevention & Infection Control (ICPIC), which will be held on 14-17 September 2021.
After the challenging past year through the COVID-19 pandemic, the need to bring together the global IPC community becomes even stronger. We believe that all required conditions will be met next September to be able to organize a safe, interactive and stimulating face-to-face conference.
Event
20 - 22 October 2021
Online
Medlab Asia
The virtual edition returns
More time. More valuable contacts. More return.
In a changing world and with limited resources we realise it's more important than ever to spend your time and money wisely. So, they've completely reviewed and redefined the Medlab Asia & Asia Health experience, introducing an online platform.
Fair
6-8 July 2023
Seoul, Korea
Asia Pacific Congress of Clinical Microbiology and Infection – APCCMI
The primary goal of the APCCMI international conference is to broaden medical knowledge while strengthening personal and professional networks. This year, the meeting will return to the in-person format, bringing clinical microbiologists, infectious disease physicians, infection control professionals, and public health scientists from Asia Pacific countries together to share their expertise, remarkable achievements, and innovative ideas through active intellectual collaboration. The scientific program will reflect the changing landscape of clinical microbiology and infection through the pandemic of COVID-19 and AMR.
ECCMID 2022
April 23-26, 2022
Copan at ECCMID 2022
Our page dedicated to ECCMID 2022. Here, you can discover more about what we displayed at the trade show, watch – or replay- our integrated lunch symposium, and listen to our interviews with microbiology experts, to understand how Copan's WISE approach can revolutionize your lab workflow!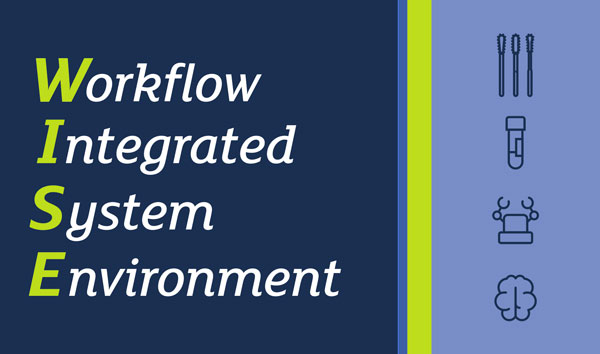 Video
SLSolution™
SLSolution™ is the answer to the sputum processing problem. Its mucolytic activity rapidly liquefies sputum without affecting the vitality and the morphology of bacteria and fungi for downstream culture examination.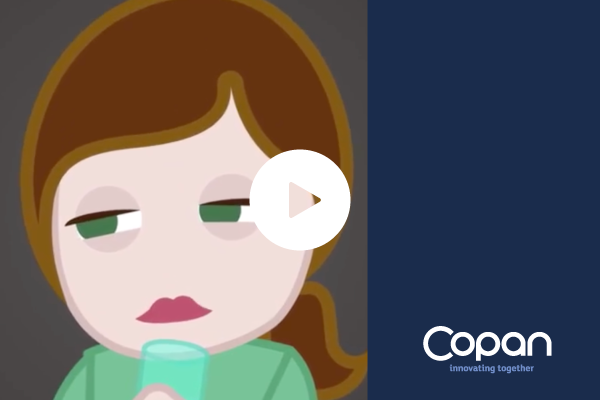 Video
UTM®
Universal transport media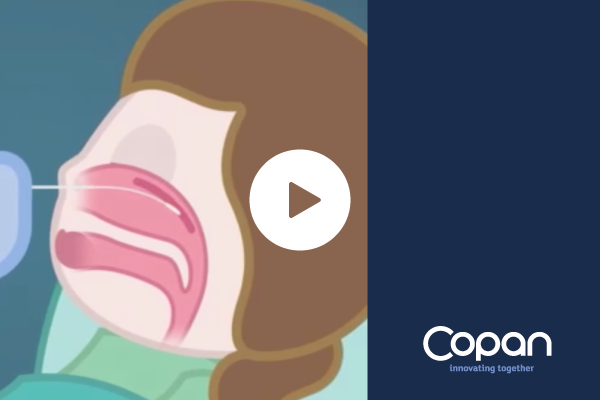 Symposium
ECCMID 2022
23/04/2021
12.15 CET Time
Prof. Johan Melendez
Prof. Clementina Elvezia Cocuzza
Dr. Geoffrey Behrens
Prof. Elisa Borghi
Sample self-collection, a lesson gained during the COVID pandemic
Copan sponsored Integrated Lunch Symposia – ECCMID 2022
During Copan's ECCMID integrated symposium, four distinguished speakers updated the audience on the advances, achievements, and future trends of sample self-collection in different fields (STIs, HPV, respiratory infections, genetics, serology).
Symposium
ECCMID 2023
April 16th, 2023
12:15 CET Time
Prof. Marek Smieja
Prof. Donatella Placidi
Prof. Gerard Cangelosi
Sample collection: needs, challenges, and future
Copan sponsored Integrated Lunch Symposia – ECCMID 2023
Sample collection and preservation, without any doubt, are the most critical prerequisites for trustable test results and accurate clinical diagnosis. This symposium explores the need for correct and innovative sample collection and preservation methods to increase diagnostics laboratories' accuracy, standardization, and improve patient treatment and diagnostics democratization.