Product
Self Vaginal FLOQSwabs®
Safe, comfortable, and easy to use, Self Vaginal FLOQSwabs® is the comfortable device supporting women taking part in HPV and STI screening campaigns.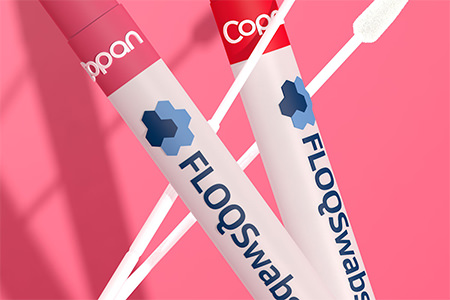 Product
FLOQSwabs®
FLOQSwabs® consists of a customizable molded plastic shaft and a tip coated with perpendicular short Nylon® fibers. Thanks to the superior elution efficiency, FLOQSwabs® ensure a flawless specimen collection, expanding downstream testing capabilities.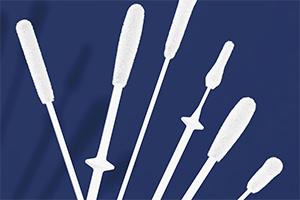 Product
hDNAFreeFLOQSwabs®
hDNAfreeFLOQSwabs® is a product line dedicated to DNA collection for genetic applications. Free of amplifiable human DNA and detectable DNase and RNase, hDNAFLOQSwabs® are non-invasive, painless, and cost-effective.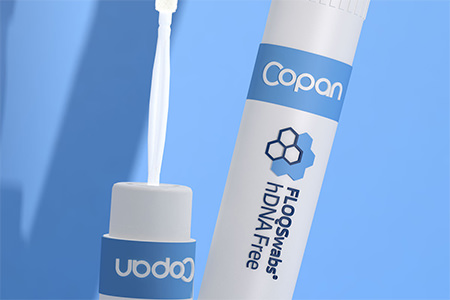 Product
SMART-eNAT®
SMART-eNAT® combines eNAT® with a unique SMART cap delivery system, providing a safe and efficient nucleic acid collection and transport for prolonged periods. The SMART post-collection high-performance yet intuitive cap avoids any spillage or unwanted contact, facilitating self-sampling at home.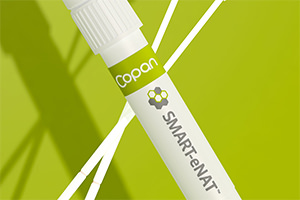 Product
Self – LolliSponge™
LolliSponge™ easiness allows saliva collection from non-collaborative patients or when professional assistance is not available, enabling COVID-19 active surveillance programs in fragile communities.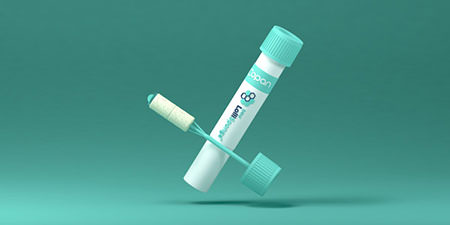 Product
UniVerse®
UniVerse® automates sample preparation steps for molecular testing: tube decapping and recapping, vortexing, swab handling, barcode identification, and liquid transfer to secondary tubes or assay plates.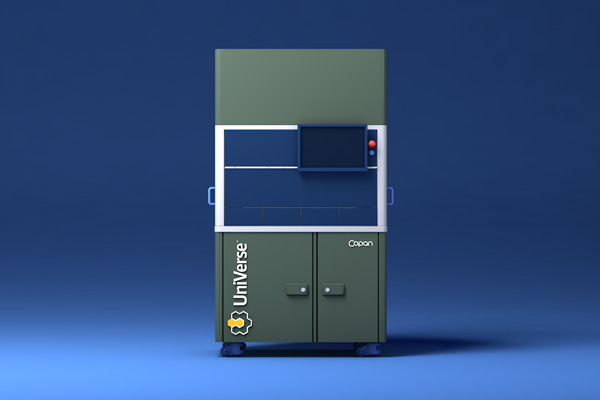 Product
Self – UriSponge™
Copan Self UriSponge™ is a safe and easy-to-use device to collect urine samples. Collection can be performed at Point of Care in complete privacy, using a non-invasive procedure.