Product
FLOQSwabs®
FLOQSwabs® consists of a customizable molded plastic shaft and a tip coated with perpendicular short Nylon® fibers. Thanks to the superior elution efficiency, FLOQSwabs® ensure a flawless specimen collection, expanding downstream testing capabilities.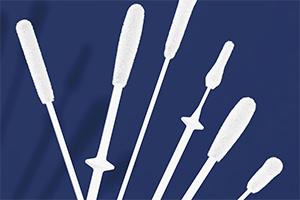 Product
Self Vaginal FLOQSwabs®
Safe, comfortable, and easy to use, Self Vaginal FLOQSwabs® is the comfortable device supporting women taking part in HPV and STI screening campaigns.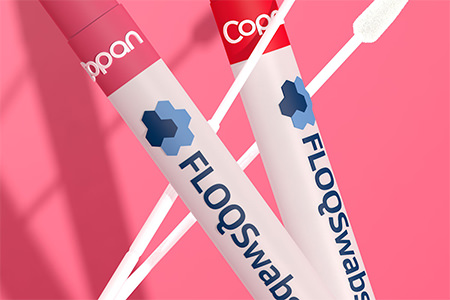 Application
STIs and Cervical Cancer
Although most STIs have no or only mild symptoms, the 1 million STIs acquired every day profoundly impact global health worldwide.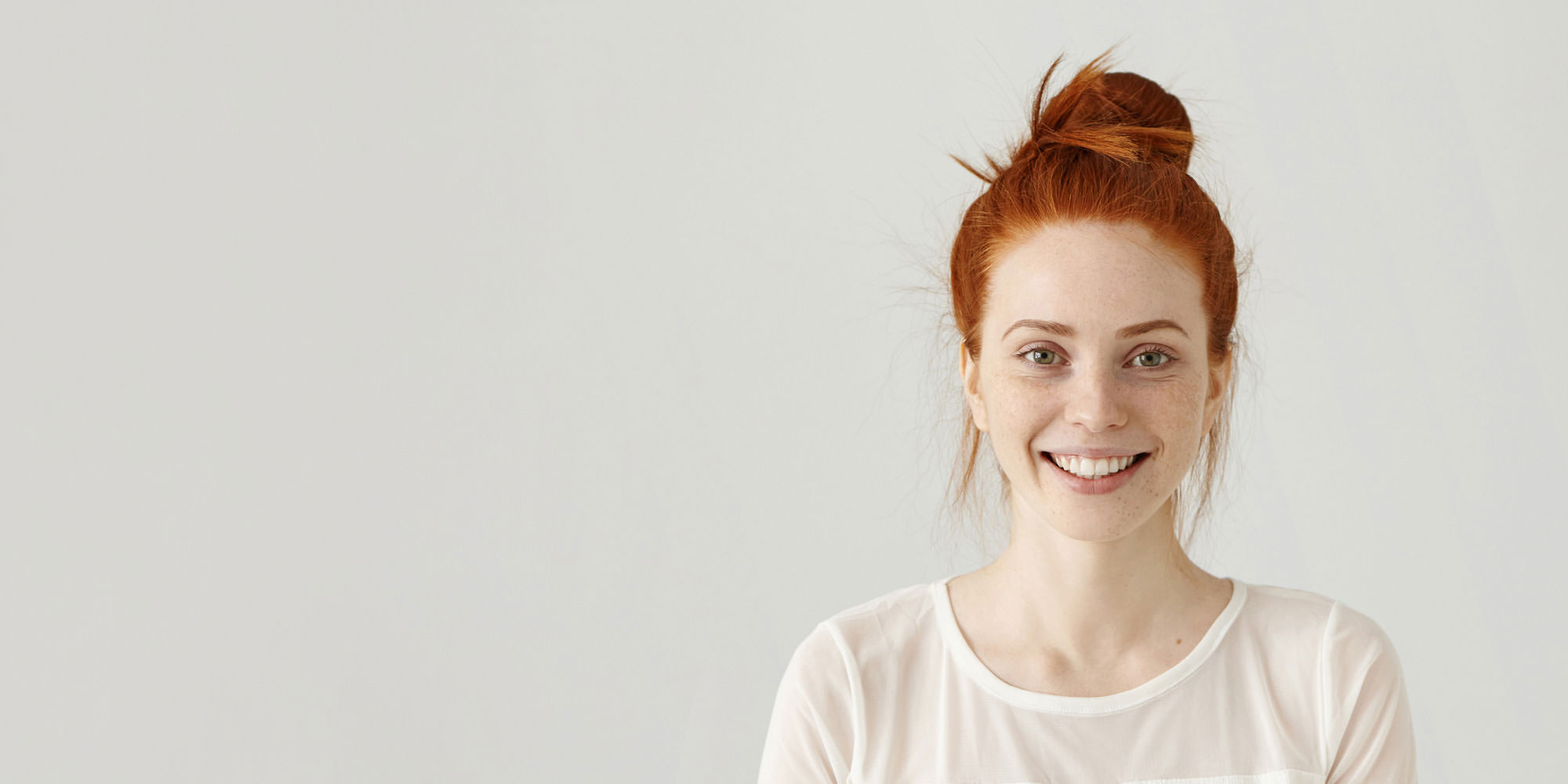 Product
SMART-eNAT®
SMART-eNAT® combines eNAT® with a unique SMART cap delivery system, providing a safe and efficient nucleic acid collection and transport for prolonged periods. The SMART post-collection high-performance yet intuitive cap avoids any spillage or unwanted contact, facilitating self-sampling at home.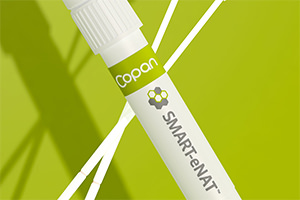 Brochure
Vaginal Self-FLOQSwabs®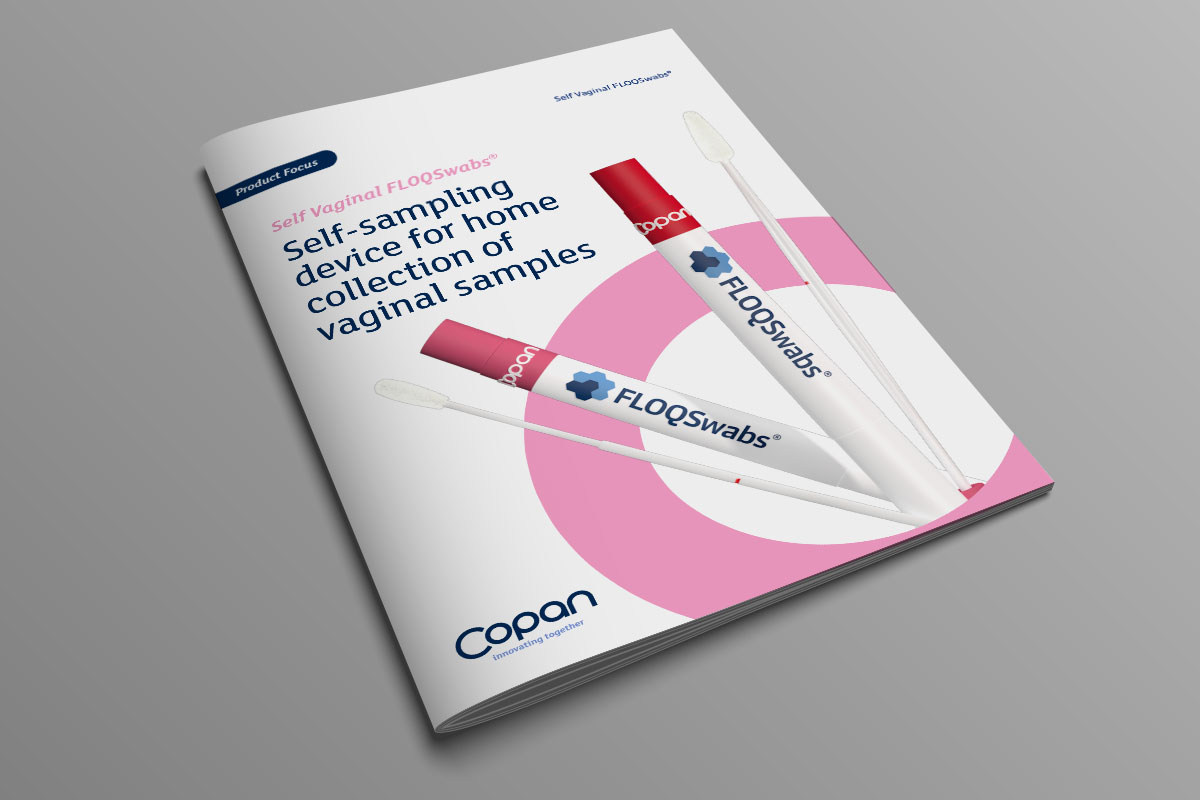 Product Focus
Urine Self-Urisponge™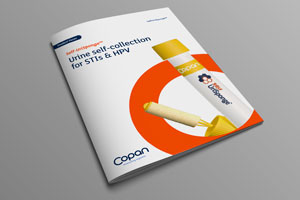 Technology Brochure
FLOQ® Technology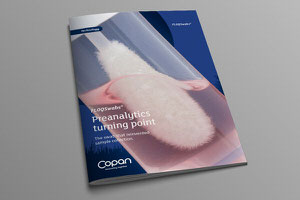 Application Brochure
Self – Collection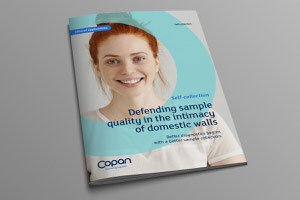 Product Focus
SMART-eNAT®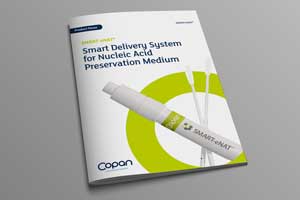 Brochure
STIs and HPV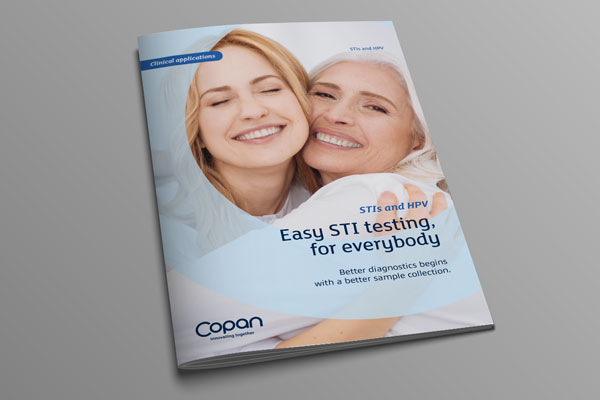 Scientific study
European Journal of Clinical Microbiology & Infectious Diseases
2018
Comparative phase I randomized open-label pilot clinical trial of Gynophilus® (Lcr regenerans®) immediate release capsules versus slow release muco-adhesive tablets
Caroline Dausset, Stéphane Patrier, Pawel Gajer, Claudia Thoral, Yann Lenglet, Jean-Michel Cardot, Philippe Judlin, Jacques Ravel, Adrien Nivoliez
Scientific study
Molecular Cytogenetics
2019
Targeted capture enrichment followed by NGS: development and validation of a single comprehensive NIPT for chromosomal aneuploidies, microdeletion syndromes and monogenic diseases
George Koumbaris
Scientific study
Journal of Translation Medicine
2022
Clinical validation of full HR HPV genotyping HPV Selfy assay according to the international guidelines for HPV test requirements for cervical cancer screening on clinician collected and self collected samples
Alice Avian et al.
Scientific study
Open Research Europe
2022
Human papillomavirus (HPV) detection in vaginal self-samples: evaluation of eNat® as an alternative suspension medium to ThinPrep®PreservCyt® for vaginal swabs
Chiara Giubbi et al.
Scientific study
Healthcare
2022
Comparison of Different Self‐Sampling Devices for Molecular Detection of Human Papillomavirus (HPV) and Other Sexually Transmitted Infections (STIs): A Pilot Study
Ilaria Sechi et al.
Scientific study
Journal of Medical Microbiology
2021
Sample collection and transport strategies to enhance yield, accessibility, and biosafety of COVID-19 RT-PCR testing
Banada et al.
Scientific study
Viruses
2021
Efficacy of Unsupervised Self-Collected Mid-Turbinate FLOQSwabs for the Diagnosis of Coronavirus Disease 2019 (COVID-19)
Egildo Luca D'andrea et al.
Scientific study
Epidemiology & Infection
2021
Saliva detection of SARS-CoV-2 for mitigating company outbreaks: a surveillance experience
Emerenziana Ottaviano et al.
Scientific study
Diagnostic Microbiology and Infectious Disease
2021
Practical strategies for SARS-CoV-2 RT-PCR testing in resource-constrained settings
Meredith S. Muller et al.
Scientific study
Virology Journal
2021
Excellent option for mass testing during the SARS‑CoV‑2 pandemic: painless self‑collection and direct RT‑qPCR
Eva Kriegova et al.
Scientific study
Infection
2021
Self‑sampling versus health care professional‑guided swab collection for SARS‑CoV‑2 testing
Silvia Würstle
Scientific study
The ISME Journal
2015
The initial state of the human gut microbiome deter-mines its reshaping by antibiotics
Frédéric Raymond
Scientific study
Sex Health
2017
UriSwab: an effective transport medium for nucleic acid detection of Chlamydia trachomatis, Mycoplasma genitalium and Neisseria gonorrhoeae
Anna-maria G Costa
Scientific study
BMC Public Health
2016
The acceptability and cost of a home-based chlamydia retesting strategy: findings from the REACT randomised controlled trial
Smith K. S.
Scientific study
Plos One
2015
Randomized Comparison of Two Vaginal Self-Sampling Methods for Human Papillomavirus Detection: Dry Swab versus FTA Cartridge
Rosa Catarino
Scientific study
International Journal of Women's Health
2018
A comparison of cotton and flocked swabs for vaginal self-sample collection
Manuela Viviano
Scientific study
Journal of Clinical Microbiology
2021
Comparable specimen collection from both ends of at-home mid-turbinate swabs
Melissa Truong
Scientific study
Frontiers in cellular and infection Microbiology
2019
Evaluation of Methods for the Extraction of Microbial DNA From Vaginal Swabs Used for Microbiome Studies
Valentina Mattei, Selvasankar Murugesan, Muna Al Hashmi, Rebecca Mathew, Nicola James, Parul Singh, Manoj Kumar, Arun Prasath Lakshmanan, Annalisa Terranegra, Souhaila Al Khodor, Sara Tomei
Scientific study
Scientific Reports
2019
A pilot, open labelled, randomised controlled trial of hypertonic saline nasal irrigation and gargling for the common cold
Sandeep Ramalingam
Scientific study
Virology Journal
2021
How home anterior self-collected nasal swab simplifies SARS-CoV-2 testing: new surveillance horizons in public health and beyond
Silvia Ricci, Lorenzo Lodi, Francesco Citera, Francesco Nieddu, Maria Moriondo, Valentina Guarnieri, Mattia Giovannini, Giuseppe Indolfi, Massimo Resti, Alberto Zanobini, Chiara Azzari
Scientific study
Journal of Clinical Virology
2020
Analytical performance of HPV assays on vaginal self-collected vs practitioner-collected cervical samples: the SCoPE study
M Saville, D Hawkes, MHT Keung, ELO Ip, J Silvers, F Sultana, MJ Malloy, LS Velentzis, K Canfel, CD Wrede, JML Brotherton
Scientific study
Influenza and Other Respiratory Viruses
2019
Feasibility study for the use of self‐collected nasal swabs to identify pathogens among participants of a population‐based surveillance system for acute respiratory infections (GrippeWeb‐Plus)—Germany, 2016
Joana M. Haussig, Angelina Targosz, Susanne Engelhart, Michael Herzhoff, Kerstin Prahm, Silke Buda, Andreas Nitsche, Walter Haas, Udo Buchholz
Scientific study
Open Forum Infectious Diseases
2017
A Rapid Epidemiological Tool to Measure the Burden of Norovirus Infection and Disease in Resource-Limited Settings
Daniel Olson
Scientific study
EBioMedicine
2018
A 30-Min Nucleic Acid Amplification Point-of-Care Test for Genital Chlamydia trachomatis Infection in Women: A Prospective, Multi-center Study of Diagnostic Accuracy
Harding-Esch E.M
Scientific study
BMJ Open
2020
Microbiome Understanding in Maternity Study (MUMS), an Australian prospective longitudinal cohort study of maternal and infant microbiota: study protocol
Daniella Susic
Scientific study
Plos One
2019
An observational study comparing HPV prevalence and type distribution between HPV-vaccinated and -unvaccinated girls after introduction of school-based HPV vaccination in Norway
Espen Enerly
Scientific study
Current Oncology
2018
Self-Collection for Under-Screened Women in a National Cervical Screening Program: Pilot Study
M. Saville
Scientific study
Journal of Clinical Microbiology
2020
Diagnostic Accuracy of a Noninvasive Test for Detection of Helicobacter pylori and Resistance to Clarithromycin in Stool by the Amplidiag H. pylori
Maxime Pichon
Scientific study
The American Society of Tropical Medicine and Hygiene
2017
Rapid Active Sampling Surveys as a Tool to Evaluate Factors Associated with Acute Gastroenteritis and Norovirus Infection among Children in Rural Guatemala
Daniel Olson
Scientific study
Journal of Medical Internet Research
2017
Performance of a Mobile Phone App-Based Participatory Syndromic Surveillance System for Acute Febrile Illness and Acute Gastroenteritis in Rural Guatemala
Daniel Olson
Scientific study
Clinical Infectious diseases
2021
Population Impact of Girls-Only Human Papillomavirus 16/18 Vaccination in The Netherlands: Cross-Protective and Second-Order Herd Effects
Joske Hoes
Scientific study
BMC Infectious Diseases
2020
Treating male partners of women with bacterial vaginosis (StepUp): a protocol for a randomised controlled trial to assess the clinical effectiveness of male partner treatment for reducing the risk of BV recurrence
Lenka A. Vodstrcil
Scientific study
Current Oncology
2019
Assessing the Impact of Mailing Self-Sampling Kits for Human Papillomavirus Testing to Unscreened Non-Responder Women in Manitoba
F. Jalili
Scientific Study
Frontiers
2022
Feasibility and acceptability of saliva-based testing for the screening of SARS-CoV-2 infection in prison
C. Parodi, E. Ottaviano, N. Cocco, S. Ancona, S. Bianchi, V. Massa, R. Bartolotti, B. Pezzoni, R. Giuliani, E. Borghi, R. Ranieri
Scientific Booklet
Booklet Self- Collection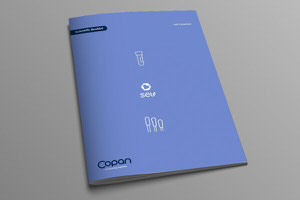 Event
21 - 24 June 2021
Dubai World Trade Centre - Live
Booth#Z5A18 + Online
Medlab Middle East
In 2021 Medlab Middle East will be located with Arab Health. This combination will accelerate innovation and strengthen the capability to provide more relevant solutions, bringing two key communities – healthcare and medical laboratory – together under one roof.
Fair
9 - 12 July 2021
Online
ECCMID
The European Society of Clinical Microbiology and Infectious Diseases meeting is one of the most influential congresses in the field of microbiology. ECCMID scientific program is a synthesis of current priorities in clinical microbiology and infection: diagnosis, treatment, epidemiology, and prevention of infectious diseases, as well as related basic microbiology.
Fair
14 - 17 July 2021
Online
https://www.stihiv2021.org/
STI & HIV World Congress
"Sexual diversity and the city" is 2021's theme of STI & HIV World Congress. Being places where a large portion of the STI epidemic is focused and offering networks, infrastructures, and creativity from which solutions can emerge, cities can act as giant outdoor labs and ideal environments to implement interventions.
Fair
20-22 October 2021
Padova - Italy
GISCI – Gruppo Italiano Screening del Cervicocarcinoma
20Primary HPV screening is now active in most Italian regions. Some programs have already invited clients to rounds
subsequent to the first. The first reflections on the outcomes of the courses and on potential improvements.
The pandemic has hindered the normal path of prevention but they are actions aimed at solving the obstacles themselves have been implemented
Event
20 - 22 October 2021
Online
Medlab Asia
The virtual edition returns
More time. More valuable contacts. More return.
In a changing world and with limited resources we realise it's more important than ever to spend your time and money wisely. So, they've completely reviewed and redefined the Medlab Asia & Asia Health experience, introducing an online platform.
Fair
16-18 November, 2022
Sofitel hotel, Melborune, Australia
Booth 4
Preventing Cervical Cancer 2022 Conference
The PCC2022 Conference will be a hybrid face-to-face and virtual event hosted by the Australian Centre for the Prevention of Cervical Cancer and the NHMRC-funded Centre of Research Excellence in Cervical Cancer Control (C4).
The theme of the conference is innovation and equity in the elimination of cervical cancer. An exciting panel of speakers at the vanguard of elimination efforts will share their experiences and knowledge across the cervical cancer prevention spectrum, including awareness, vaccination, screening, and treatment of pre-cancers. In a few words, PCC222 is the ideal setting for our vaginal self-collection products.
News
April 27, 2021
Brescia, Italy
Launch of LolliSponge™
We are proud to present LolliSponge™, the new sponge-made saliva collection device we conceived by listening to the healthcare professionals' needs!
LolliSponge™ easiness allows saliva collection from non-collaborative patients or when professional assistance is not available, enabling COVID-19 active surveillance programs in fragile communities and making personnel available for other activities such as vaccine administration.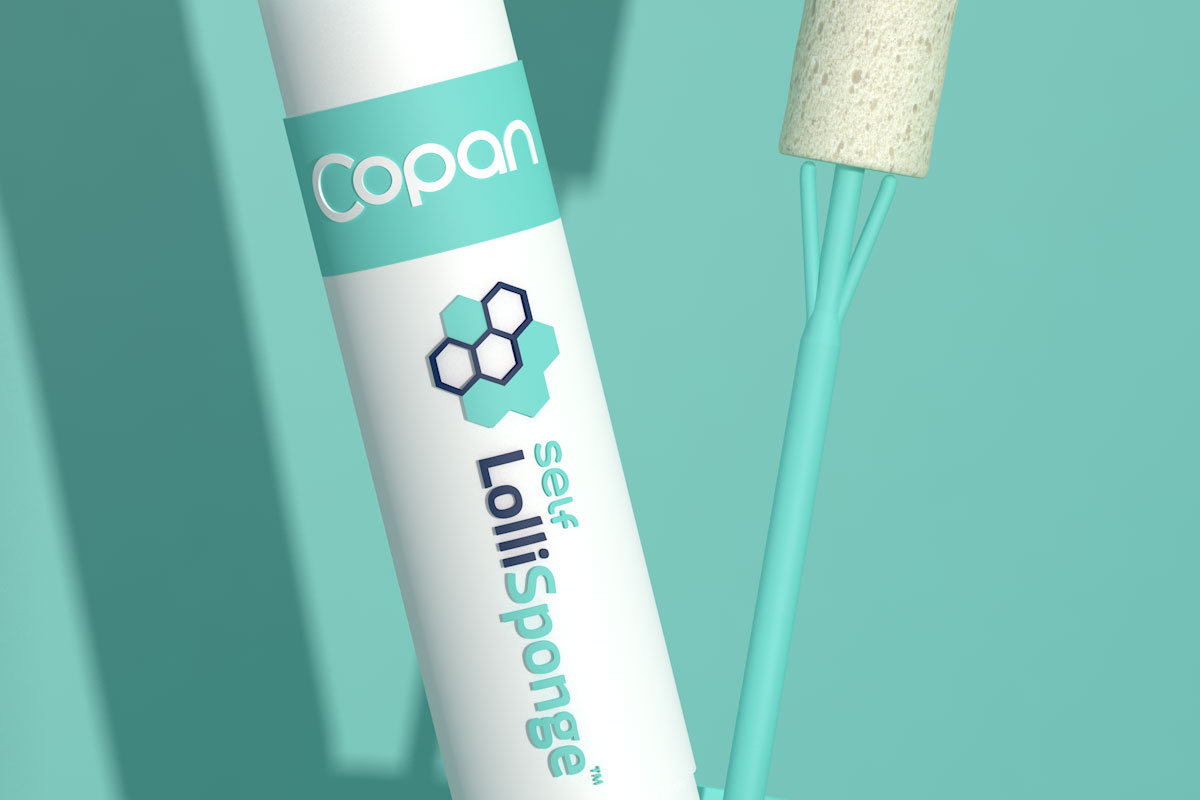 Video
hDNAFreeFLOQSwabs® Buccal Collection
hDNAFreeFLOQSwabs® is a product line dedicated to DNA collection for genetic applications. Free of amplifiable human DNA and detectable DNase and RNase, hDNAFreeFLOQSwabs® are non-invasive, painless, and cost-effective. Discover in this video how easy is to collect buccal samples with hDNAFreeFLOQSwabs®.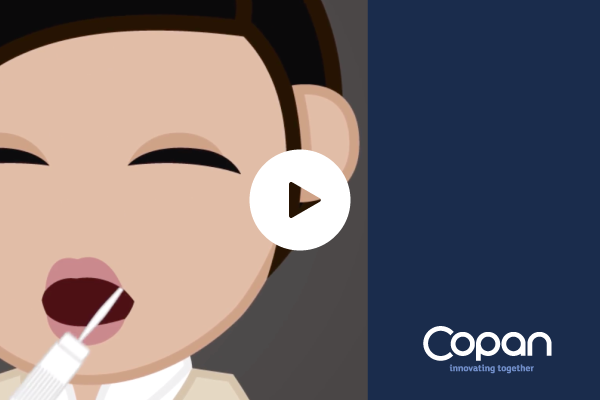 Video
hDNAFreeFLOQSwabs® Buccal Collection – IFU
hDNAFreeFLOQSwabs® is a product line dedicated to DNA collection for genetic applications. Free of amplifiable human DNA and detectable DNase and RNase, hDNAFreeFLOQSwabs® are non-invasive, painless, and cost-effective. Discover in this video how easy is to collect buccal samples with hDNAFreeFLOQSwabs®.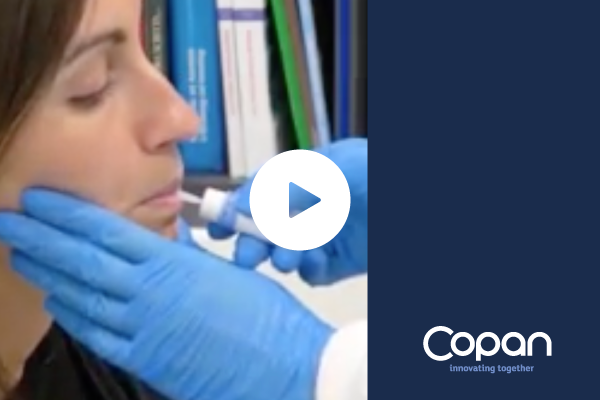 Video
Lollisponge™ – The sponge-made device for saliva collection
LolliSponge™ is our device conceived to enable active surveillance programs even when professional assistance is not available. Saliva collection with LolliSponge™ is performed just by keeping the sponge stick in the mouth for a few minutes, without any spitting-related risk; this easy procedure can be performed at POC as well as at home, using Lollisponge™ as a self-collection device. A dry device free of hazardous media, Lollisponge™ can be transported to the lab without any liquid-related problem, where it can be centrifuged and tested with the standard molecular diagnostic assays.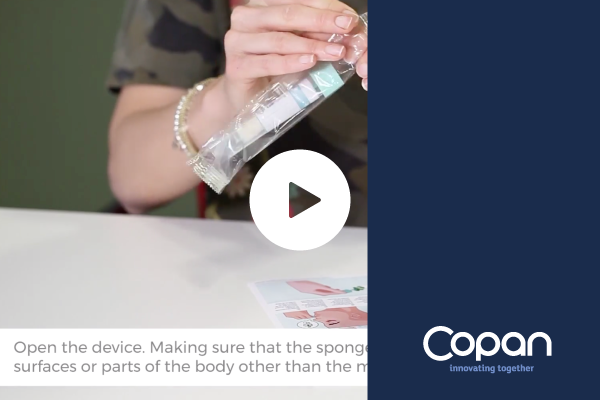 Video
Urisponge™
UriSponge™ is intended for the collection, transport and preservation of urine specimens. Check in this video how to use it!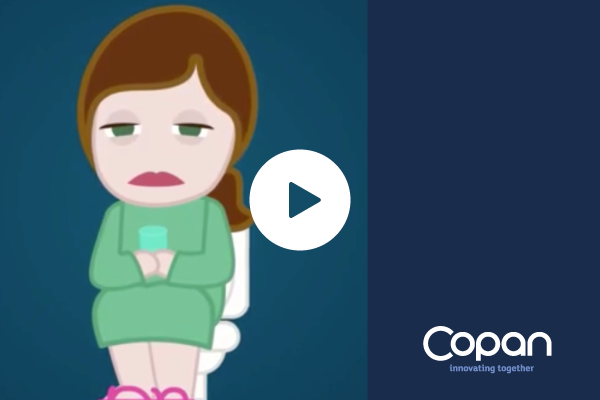 Video
Vaginal Self FLOQSwabs®
Check in this video how to use it!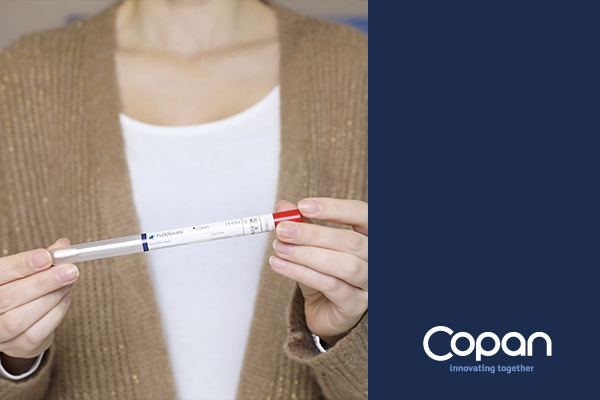 Video
Self UriSponge™
Check in this video how to use it!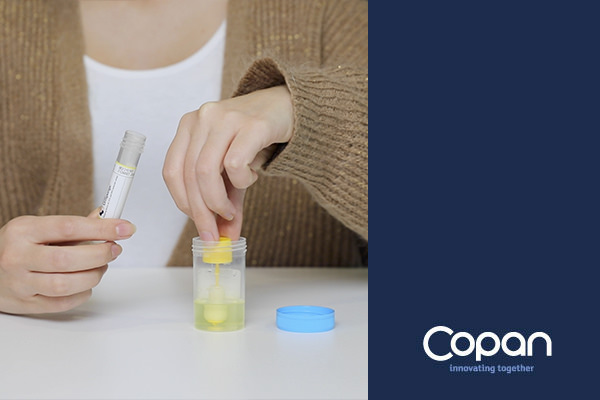 Symposium
23/04/2021
12.15 CET Time
Prof. Johan Melendez
Prof. Clementina Elvezia Cocuzza
Dr. Geoffrey Behrens
Prof. Elisa Borghi
Sample self-collection, a lesson gained during the COVID pandemic
Copan sponsored Integrated Lunch Symposia – ECCMID 2022
During Copan's ECCMID integrated symposium, four distinguished speakers updated the audience on the advances, achievements, and future trends of sample self-collection in different fields (STIs, HPV, respiratory infections, genetics, serology).