Product
UniVerse®
UniVerse® automates sample preparation steps for molecular testing: tube decapping and recapping, vortexing, swab handling, barcode identification, and liquid transfer to secondary tubes or assay plates.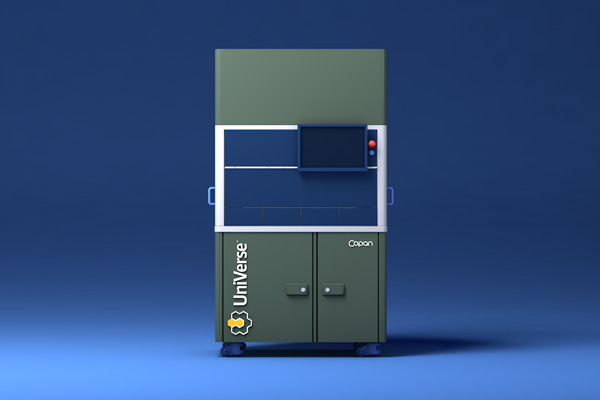 Application
Respiratory Infections
Respiratory tract infections are among the most common disorders affecting today's population, representing the third cause of death in the whole world.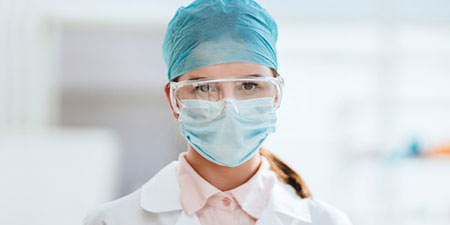 Product
UTM®
Copan Universal Transport Medium® (UTM®) system is intended for the collection, transport, and preservation of clinical specimens containing Viruses, Chlamydia, Mycoplasma, and Ureaplasma.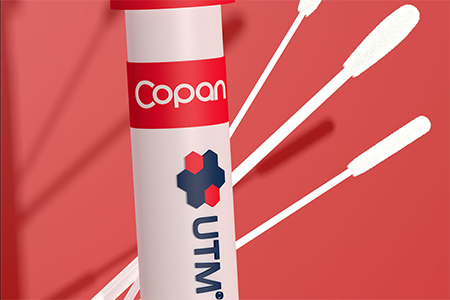 Brochure
UniVerse™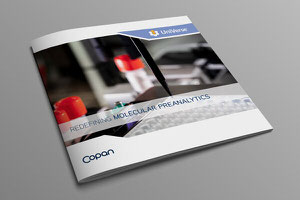 Application Brochure
Molecular Biology
Event
21 - 24 June 2021
Dubai World Trade Centre - Live
Booth#Z5A18 + Online
Medlab Middle East
In 2021 Medlab Middle East will be located with Arab Health. This combination will accelerate innovation and strengthen the capability to provide more relevant solutions, bringing two key communities – healthcare and medical laboratory – together under one roof.
Fair
9 - 12 July 2021
Online
ECCMID
The European Society of Clinical Microbiology and Infectious Diseases meeting is one of the most influential congresses in the field of microbiology. ECCMID scientific program is a synthesis of current priorities in clinical microbiology and infection: diagnosis, treatment, epidemiology, and prevention of infectious diseases, as well as related basic microbiology.
Fair
11 -13 November 2021
Suntec Singapore Convention Centre
Online Booth
Asia Pacific Congress of Clinical Microbiology and Infection – APCCMI
APCCMI 2021 will build on this rich history in Singapore and regional collaboration. The congress will focus on:
COVID-19
Advances in infection control, microbiome and vaccines; new antimicrobials and antimicrobial stewardship.
Advances in microbiology including rapid diagnostics, applications in whole-genome sequencing, laboratory automation;
Antimicrobial resistance in humans and within the One Health context of animals, humans and the environment;
Challenges and progress in the three pandemic infections of HIV, Malaria, and Tuberculosis;
Emerging infectious diseases prevalent in the region (Chikungunya, Dengue, Zika) and globally (Avian and seasonal influenza, MERS-CoV)
Event
20 - 22 October 2021
Online
Medlab Asia
The virtual edition returns
More time. More valuable contacts. More return.
In a changing world and with limited resources we realise it's more important than ever to spend your time and money wisely. So, they've completely reviewed and redefined the Medlab Asia & Asia Health experience, introducing an online platform.
Video
Integrated Symposium ECCMID 2021
The challenges of managing the COVID-19 pandemic from preanalytics to diagnosis
Dr. Paolo Gaibani explores how lab automation has helped molecular biology labs face the increasing volumes of samples received during the pandemic.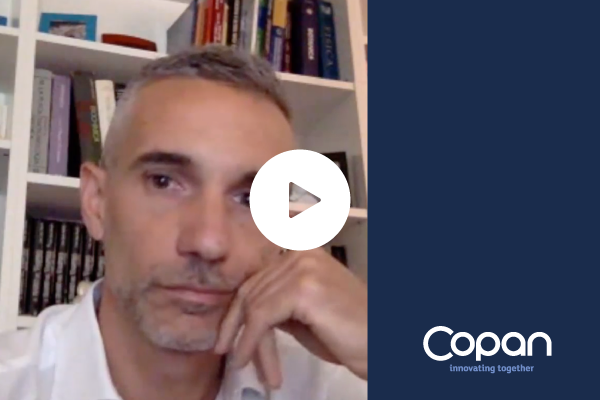 Video
UniVerse™- Flexible and open solution for molecular testing sample preparation
With UniVerse™, you can automate samples' preparation for molecular testing: tube decapping and recapping, vortexing, liquid transfer and, barcode identification to secondary tubes or 96-well plates.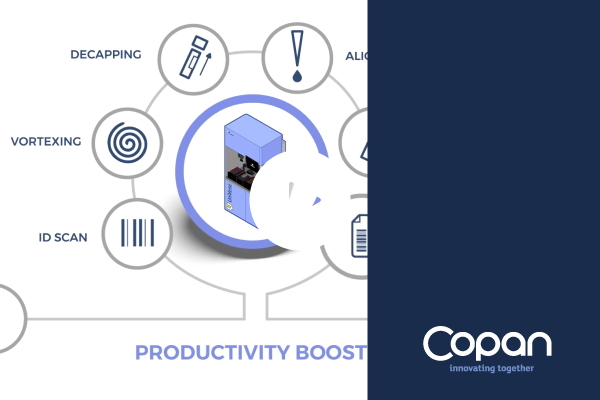 Video
Flash Session ECCMID 2021
Listening to the needs of healthcare professionals: Copan's innovative approach to the pandemic
A deep dive into our latest projects, such as the release of UniVerse™, LolliSponge™, and our recent rebranding.