Product
FecalSwab™
FecalSwab™ is intended to collect fecal specimens and preserve enteric pathogenic bacteria's viability to be processed using standard clinical laboratory operating procedures for culture.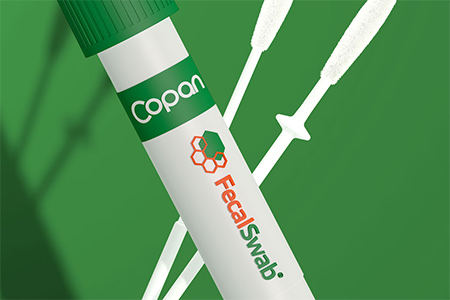 Product Focus
FecalSwab™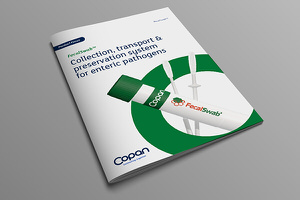 Product Focus
MSwab®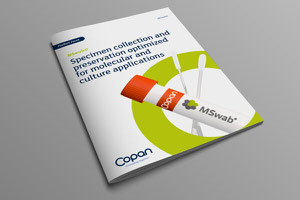 Product Focus
eNAT®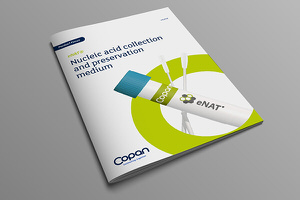 Scientific study
Journal of Clinical Microbiology
2015
Evaluation of factors affecting real-time PCR performance for diagnosis of Entamoeba histolytica and Entamoeba dispar in clinical stool samples
Joakim Forsell​, Satu Koskiniemi​, Ida Hedberg​, Helén Edebro​, Birgitta Evengård​, Margareta Granlund​
Scientific Booklet
Booklet Gastrointestinal Diseases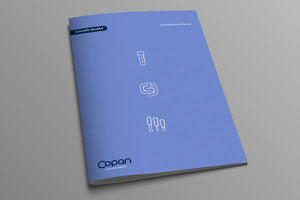 Event
21 - 24 June 2021
Dubai World Trade Centre - Live
Booth#Z5A18 + Online
Medlab Middle East
In 2021 Medlab Middle East will be located with Arab Health. This combination will accelerate innovation and strengthen the capability to provide more relevant solutions, bringing two key communities – healthcare and medical laboratory – together under one roof.
Fair
9 - 12 July 2021
Online
ECCMID
The European Society of Clinical Microbiology and Infectious Diseases meeting is one of the most influential congresses in the field of microbiology. ECCMID scientific program is a synthesis of current priorities in clinical microbiology and infection: diagnosis, treatment, epidemiology, and prevention of infectious diseases, as well as related basic microbiology.
Event
20 - 22 October 2021
Online
Medlab Asia
The virtual edition returns
More time. More valuable contacts. More return.
In a changing world and with limited resources we realise it's more important than ever to spend your time and money wisely. So, they've completely reviewed and redefined the Medlab Asia & Asia Health experience, introducing an online platform.
Symposium
ECCMID 2023
April 16th, 2023
12:15 CET Time
Prof. Marek Smieja
Prof. Donatella Placidi
Prof. Gerard Cangelosi
Sample collection: needs, challenges, and future
Copan sponsored Integrated Lunch Symposia – ECCMID 2023
Sample collection and preservation, without any doubt, are the most critical prerequisites for trustable test results and accurate clinical diagnosis. This symposium explores the need for correct and innovative sample collection and preservation methods to increase diagnostics laboratories' accuracy, standardization, and improve patient treatment and diagnostics democratization.