Brochure
Vaginal Self-FLOQSwabs®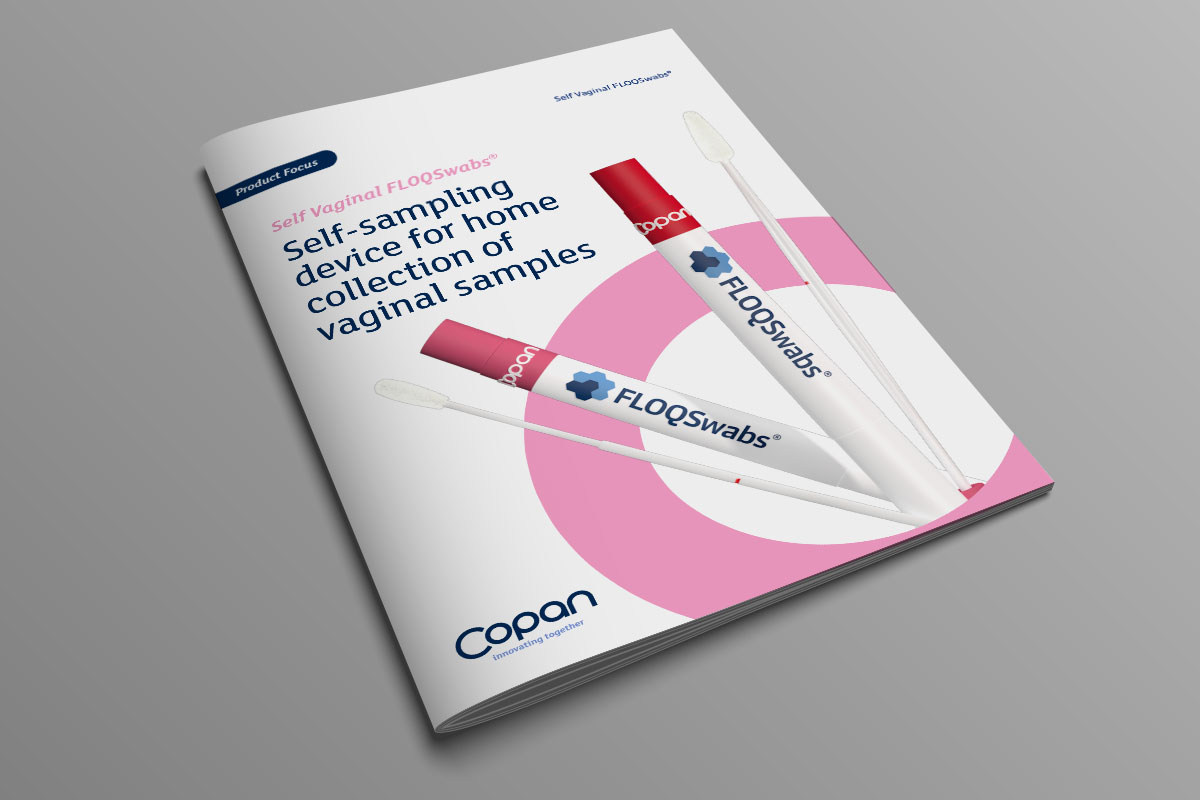 Application Brochure
Self – Collection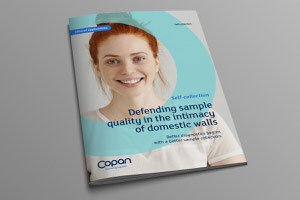 Brochure
STIs and HPV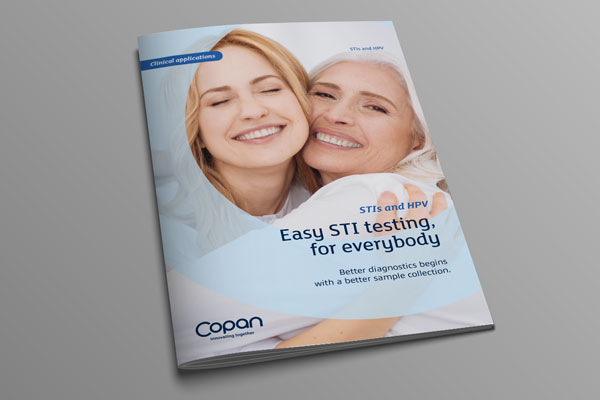 Scientific study
Journal of Clinical Microbiology
2015
Evaluation of factors affecting real-time PCR performance for diagnosis of Entamoeba histolytica and Entamoeba dispar in clinical stool samples
Joakim Forsell​, Satu Koskiniemi​, Ida Hedberg​, Helén Edebro​, Birgitta Evengård​, Margareta Granlund​
Scientific study
Healthcare
2022
Comparison of Different Self‐Sampling Devices for Molecular Detection of Human Papillomavirus (HPV) and Other Sexually Transmitted Infections (STIs): A Pilot Study
Ilaria Sechi et al.
Scientific study
Open Research Europe
2022
Human papillomavirus (HPV) detection in vaginal self-samples: evaluation of eNat® as an alternative suspension medium to ThinPrep®PreservCyt® for vaginal swabs
Chiara Giubbi et al.
Scientific Booklet
Booklet STIs & HPV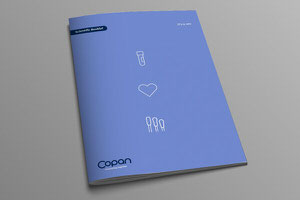 Scientific Booklet
Booklet Self- Collection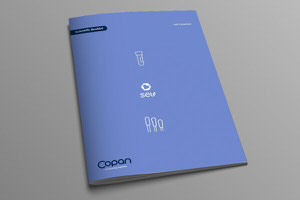 Event
21 - 24 June 2021
Dubai World Trade Centre - Live
Booth#Z5A18 + Online
Medlab Middle East
In 2021 Medlab Middle East will be located with Arab Health. This combination will accelerate innovation and strengthen the capability to provide more relevant solutions, bringing two key communities – healthcare and medical laboratory – together under one roof.
Fair
9 - 12 July 2021
Online
ECCMID
The European Society of Clinical Microbiology and Infectious Diseases meeting is one of the most influential congresses in the field of microbiology. ECCMID scientific program is a synthesis of current priorities in clinical microbiology and infection: diagnosis, treatment, epidemiology, and prevention of infectious diseases, as well as related basic microbiology.
Fair
14 - 17 July 2021
Online
https://www.stihiv2021.org/
STI & HIV World Congress
"Sexual diversity and the city" is 2021's theme of STI & HIV World Congress. Being places where a large portion of the STI epidemic is focused and offering networks, infrastructures, and creativity from which solutions can emerge, cities can act as giant outdoor labs and ideal environments to implement interventions.
Fair
11 -13 November 2021
Suntec Singapore Convention Centre
Online Booth
Asia Pacific Congress of Clinical Microbiology and Infection – APCCMI
APCCMI 2021 will build on this rich history in Singapore and regional collaboration. The congress will focus on:
COVID-19
Advances in infection control, microbiome and vaccines; new antimicrobials and antimicrobial stewardship.
Advances in microbiology including rapid diagnostics, applications in whole-genome sequencing, laboratory automation;
Antimicrobial resistance in humans and within the One Health context of animals, humans and the environment;
Challenges and progress in the three pandemic infections of HIV, Malaria, and Tuberculosis;
Emerging infectious diseases prevalent in the region (Chikungunya, Dengue, Zika) and globally (Avian and seasonal influenza, MERS-CoV)
Fair
15 - 19 November 2021
Online
International Papillomavirus Conference – IPVC
The theme of the 34th International Papillomavirus Conference is "Research and education for HPV elimination". Through workshops, invited lectures, and oral and poster sessions presenting the latest research results, the conference will cover papillomavirus-related topics from basic science to clinical research and global health impact. Special attention will be paid to HPV prevention and control in populations that are most vulnerable to HPV, including those in Low- and Middle-Income Countries.
Fair
20-22 October 2021
Padova - Italy
GISCI – Gruppo Italiano Screening del Cervicocarcinoma
20Primary HPV screening is now active in most Italian regions. Some programs have already invited clients to rounds
subsequent to the first. The first reflections on the outcomes of the courses and on potential improvements.
The pandemic has hindered the normal path of prevention but they are actions aimed at solving the obstacles themselves have been implemented
Event
20 - 22 October 2021
Online
Medlab Asia
The virtual edition returns
More time. More valuable contacts. More return.
In a changing world and with limited resources we realise it's more important than ever to spend your time and money wisely. So, they've completely reviewed and redefined the Medlab Asia & Asia Health experience, introducing an online platform.
Fair
16-18 November, 2022
Sofitel hotel, Melborune, Australia
Booth 4
Preventing Cervical Cancer 2022 Conference
The PCC2022 Conference will be a hybrid face-to-face and virtual event hosted by the Australian Centre for the Prevention of Cervical Cancer and the NHMRC-funded Centre of Research Excellence in Cervical Cancer Control (C4).
The theme of the conference is innovation and equity in the elimination of cervical cancer. An exciting panel of speakers at the vanguard of elimination efforts will share their experiences and knowledge across the cervical cancer prevention spectrum, including awareness, vaccination, screening, and treatment of pre-cancers. In a few words, PCC222 is the ideal setting for our vaginal self-collection products.
Video
Vaginal Self FLOQSwabs®
Check in this video how to use it!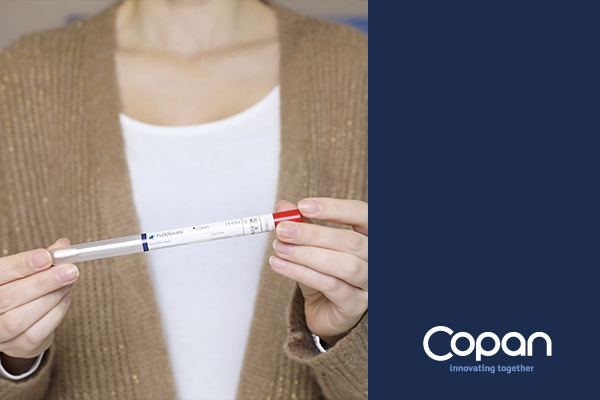 Symposium
23/04/2021
12.15 CET Time
Prof. Johan Melendez
Prof. Clementina Elvezia Cocuzza
Dr. Geoffrey Behrens
Prof. Elisa Borghi
Sample self-collection, a lesson gained during the COVID pandemic
Copan sponsored Integrated Lunch Symposia – ECCMID 2022
During Copan's ECCMID integrated symposium, four distinguished speakers updated the audience on the advances, achievements, and future trends of sample self-collection in different fields (STIs, HPV, respiratory infections, genetics, serology).