Application
Clinical Automation
Express your lab's full potential by automating your routine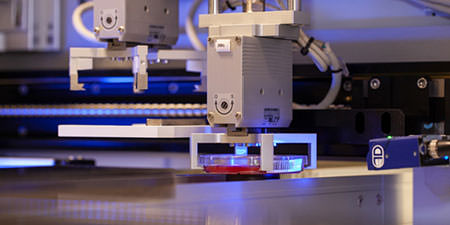 Product
BC+
BC+™ is a vacuum tube designed to transfer and transport positive blood culture for culture or microscopic analysis.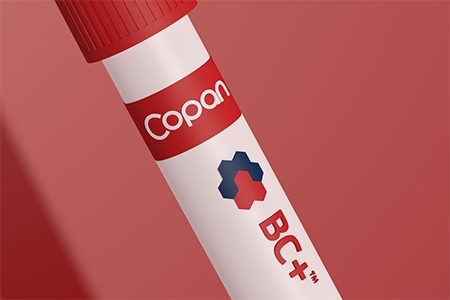 Application Brochure
Multi Drug-Resistant Organisms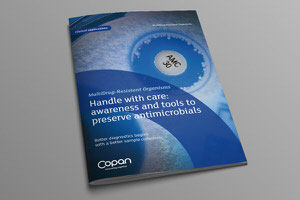 Scientific Study
ECCMID
2017
Evaluation of the Copan BC+™ for the Automated Management of Positive Blood Cultures: Microscope Slides and Subcultures Preparation
Bielli A., Lepera V., Oggioni M., Lacchini C., Lombardi G., Vismara C.
Fair
4-5 July 2021
Bertinoro
Booth:#Copan + Online
Bertinoro Meeting on Blood Stream Infections
Fair
9 - 12 July 2021
Online
ECCMID
The European Society of Clinical Microbiology and Infectious Diseases meeting is one of the most influential congresses in the field of microbiology. ECCMID scientific program is a synthesis of current priorities in clinical microbiology and infection: diagnosis, treatment, epidemiology, and prevention of infectious diseases, as well as related basic microbiology.
Fair
11 -13 November 2021
Suntec Singapore Convention Centre
Online Booth
Asia Pacific Congress of Clinical Microbiology and Infection – APCCMI
APCCMI 2021 will build on this rich history in Singapore and regional collaboration. The congress will focus on:
COVID-19
Advances in infection control, microbiome and vaccines; new antimicrobials and antimicrobial stewardship.
Advances in microbiology including rapid diagnostics, applications in whole-genome sequencing, laboratory automation;
Antimicrobial resistance in humans and within the One Health context of animals, humans and the environment;
Challenges and progress in the three pandemic infections of HIV, Malaria, and Tuberculosis;
Emerging infectious diseases prevalent in the region (Chikungunya, Dengue, Zika) and globally (Avian and seasonal influenza, MERS-CoV)
Fair
14-17 September 2021
Ginevra Congress Center
Booth# 18
ICPIC
The 6th International Conference on Prevention & Infection Control (ICPIC), which will be held on 14-17 September 2021.
After the challenging past year through the COVID-19 pandemic, the need to bring together the global IPC community becomes even stronger. We believe that all required conditions will be met next September to be able to organize a safe, interactive and stimulating face-to-face conference.