Product
Transystem™
Our Transystem™ family comprises different media for the efficient and safe transport of many bacterial strains.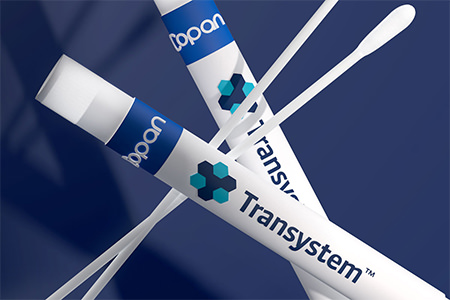 Application
Hospital Acquired Infections
The rise of Multi Drug-Resistant Organisms has become a global health and economic concern, and tools to combat them are urgently needed.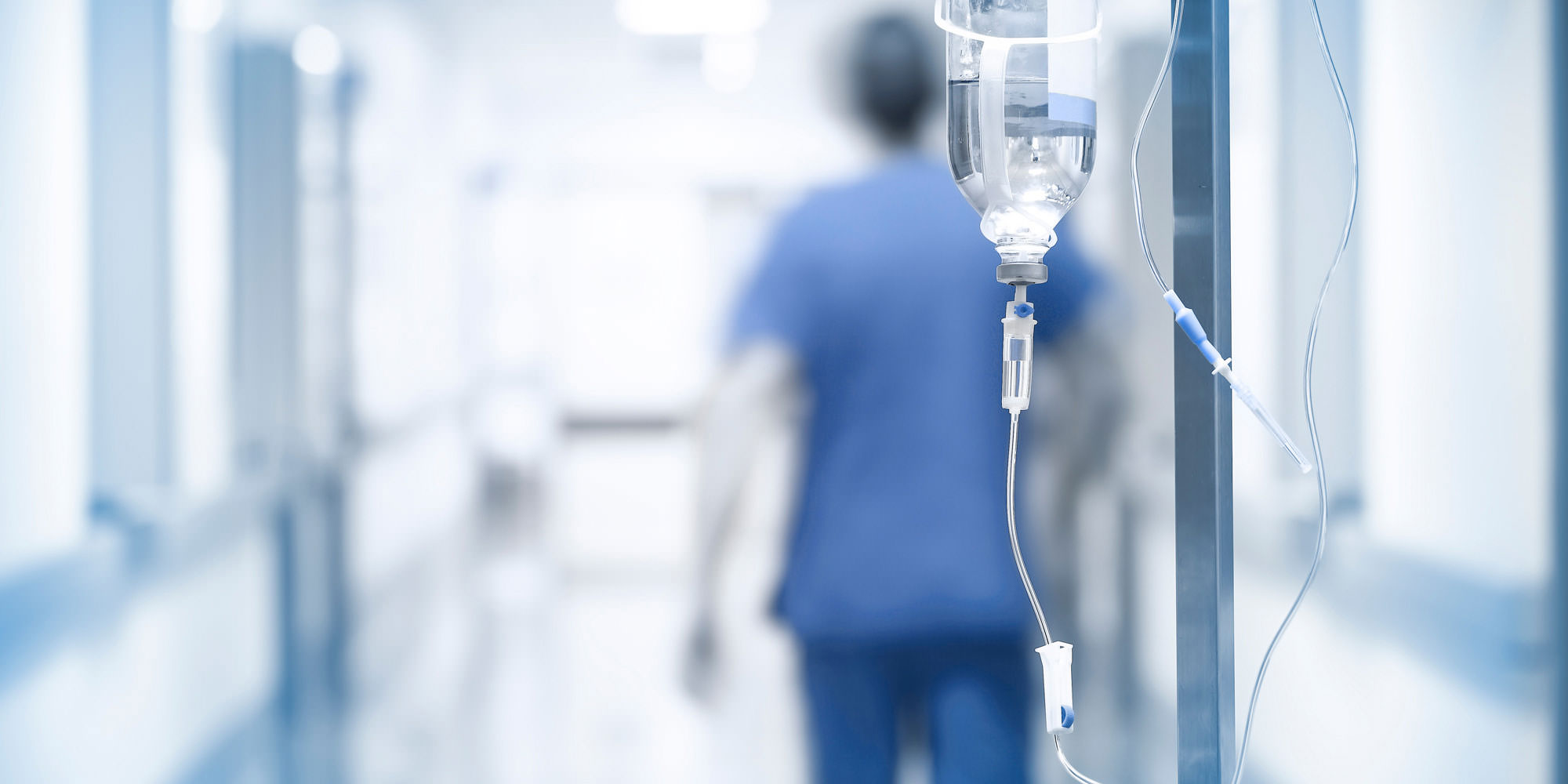 Application
Gastrointestinal Infections
A successful forensic investigation begins with a proper sample, and proper samples are obtained using the appropriate collection method.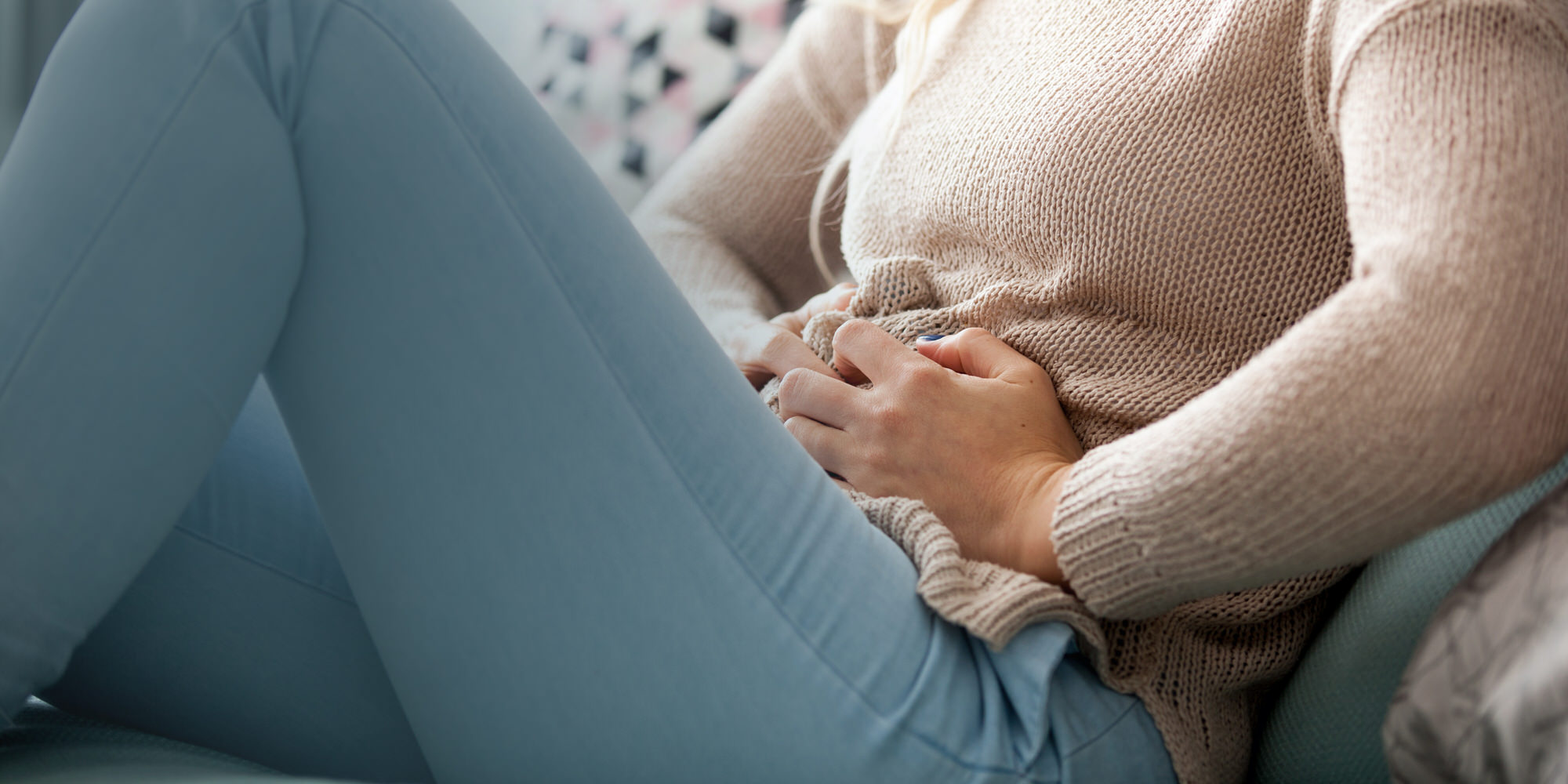 Product Focus
Transystem™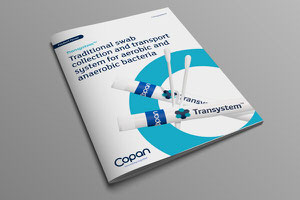 Application Brochure
Multi Drug-Resistant Organisms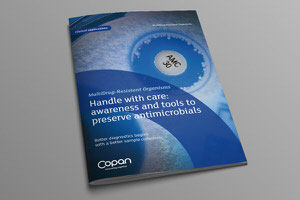 Scientific study
Iranian Journal of Microbiology
2020
Comparison of deferred and bedside culture of Neisseria gonorrhoeae: a study to improve the isolation of gonococci for antimicrobial susceptibility testing
Iryna Boiko
Scientific study
BMC Pregnancy Childbirth
2018
Development of a melting-curve based multiplex real-time PCR assay for simultaneous detection of Streptococcus agalactiae and genes encoding resistance to macrolides and lincosamides
Eliane Saori Otaguiri
Scientific study
Taiwan Journal of Ophthalmology
2019
Prevalence of microbial contamination in donor corneas
Nan-Ni Chen
Scientific study
Scientific Reports
2019
Common skin bacteria protect their host from oxidative stress through secreted antioxidant RoxP
Tilde Andersson
Scientific study
Plos One
2019
Bacterial causes of otitis media with spontaneous perforation of the tympanic membrane in the era of 13 valent pneumococcal conjugate vaccine
Corinne Levy
Scientific study
Frontiers in genetics
2019
Age-Dependent Dissimilarity of the Nasopharyngeal and Middle Ear Microbiota in Children with Acute Otitis Media
Silvio D Brugger
Scientific study
Frontiers in cellular and infection Microbiology
2019
Active Surveillance of Carbapenemase-Producing Or-ganisms (CPO) Colonization With Xpert Carba-R Assay Plus Positive Patient Iso-lation Proves to Be Effective in CPO Containment
Menglan Zhou
Scientific study
Plos One
2018
Fluoroquinolone resistance in Campylobacter jejuni and Campylobacter coli from poultry and human samples assessed by PCR- restriction fragment length polymorphism assay
Yuli Melisa Sierra-Arguello
Scientific study
Rev Inst Med Trop Sao Paulo
2018
Prevalence of methicillin-resistant Staphylococcus aureus colonization in individuals from the community in the city of Sao Paulo, Brazil
Taniela Marli Bes
Scientific study
The Journal of Infectious Diseases
2016
Molecular Evolution of a Klebsiella pneumoniae ST278 Iso-late Harboring blaNDM-7 and Involved in Nosocomial Transmission
Tarah Lynch
Scientific study
Antimicrobial Resistance & Infection Control
2018
Germs of thrones – spontaneous decolonization of Car-bapenem-Resistant Enterobacteriaceae (CRE) and Vancomycin-Resistant Enter-ococci (VRE) in Western Europe: is this myth or reality?
Benjamin Davido
Scientific study
Annals of Dermatology
2018
Antibiotic Susceptibility and Treatment Response in Bacterial Skin Infection
Ji Soo Lim
Scientific study
Plos One
2017
The epidemiology of Staphylococcus aureus carriage in patients at-tending inner city sexually transmitted infections and community clinics in Calgary, Canada
Alejandra Ugarte Torres
Scientific study
The Western Journal of Emergency Medicine
2017
Risk of Skin and Soft Tissue Infections among Children Found to be Staphylococcus aureus MRSA USA300 Carriers
Lilly Cheng Immergluck
Scientific study
The ISME Journal
2015
The initial state of the human gut microbiome deter-mines its reshaping by antibiotics
Frédéric Raymond
Scientific study
Plos One
2016
Nasopharyngeal Pneumococcal Carriage among Healthy Children in Cyprus Post Widespread Simultaneous Implementation of PCV10 and PCV13 Vaccines
Adamos Hadjipanayis
Scientific study
Journal of Clinical Microbiology
2016
Multisite evaluation of Cepheid Xpert Carba-R assay for detection of carbapenemase-producing organisms in rectal swabs
Tato M
Scientific study
Scientific Reports
2019
Common skin bacteria protect their host from oxidative stress through secreted antioxidant RoxP
Tilde Andersson
Scientific Booklet
Booklet STIs & HPV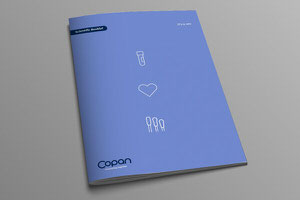 Fair
9 - 12 July 2021
Online
ECCMID
The European Society of Clinical Microbiology and Infectious Diseases meeting is one of the most influential congresses in the field of microbiology. ECCMID scientific program is a synthesis of current priorities in clinical microbiology and infection: diagnosis, treatment, epidemiology, and prevention of infectious diseases, as well as related basic microbiology.
Fair
11 -13 November 2021
Suntec Singapore Convention Centre
Online Booth
Asia Pacific Congress of Clinical Microbiology and Infection – APCCMI
APCCMI 2021 will build on this rich history in Singapore and regional collaboration. The congress will focus on:
COVID-19
Advances in infection control, microbiome and vaccines; new antimicrobials and antimicrobial stewardship.
Advances in microbiology including rapid diagnostics, applications in whole-genome sequencing, laboratory automation;
Antimicrobial resistance in humans and within the One Health context of animals, humans and the environment;
Challenges and progress in the three pandemic infections of HIV, Malaria, and Tuberculosis;
Emerging infectious diseases prevalent in the region (Chikungunya, Dengue, Zika) and globally (Avian and seasonal influenza, MERS-CoV)