Product
SRK®
Our Swab Rinse Kits line includes comprehensive tailor-made collection and devices for the detection of environmental microbial contamination in a broad range of environments, such as food production, pharmaceutical sites, and hospital wards.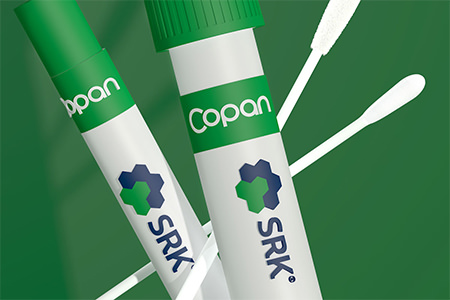 Product
Cyclone™
Cyclone™ is ideal for food, baby food, feed, cosmetic, ingredients and pharma industries willing to standardize their microbiology quality control.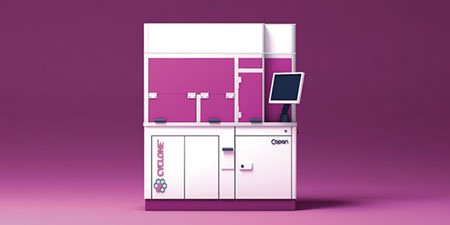 Brochure
SRK®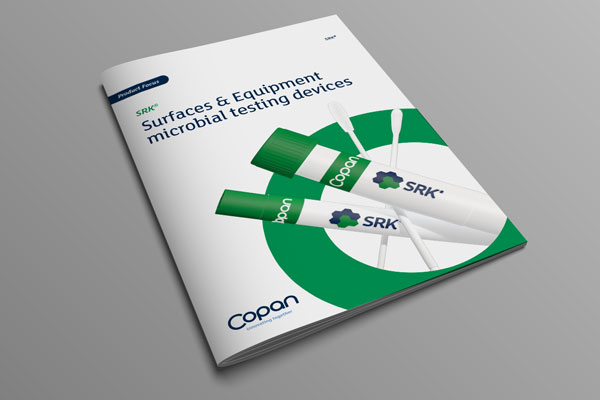 Application Brochure
Industry: Food & Cosmetics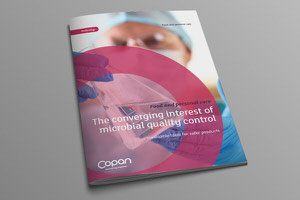 Copan White Paper
Copan White Paper
2022
Antibiotic resistance rise in Salmonella spp. and Campylobacter spp.
Matteo Miriani, Ph.D.
Fair
28 - 29 September 2021
Chicago - IL - USA
Booth:# 41
North American Food Safety & Quality- NAFS
The Must-Attend event for Food Safety, Quality, and Compliance Executives
As food regulations and customer expectations continue to evolve across the United States and around the world, food and beverage companies work constantly to meet and exceed expectations. Food safety and quality issues from farm to fork are paramount for both corporate success and public well-being. Food safety, quality, and compliance challenges are not a competitive space, they are a shared responsibility. The executives responsible for food excellence know they are more effective sharing and learning with one another to improve the common good.
North American Food Safety & Quality brings together the "who's who" of food safety, quality, and compliance executives, cutting-edge service and solution providers and media partners for North America's premier food safety event.
Fair
May 9-12, 2022
Donald E. Stephens Convention Center, Rosemont, IL
Food Safety Summit – FSS
The Food Safety Summit gathers experts from various food safety backgrounds under one roof to discover the most effective solutions, evaluate the latest technologies, and create a network of peers. The event's main goal is to connect the food safety community and provide practical business solutions to deliver the safest and highest-quality products to customers. Our NewLab Team will be there to display our solutions for food QC, including Cyclone, our automation for microbiology quality control.
Fair
14-15 June, 2022
Meliá Milano, Italy.
European Food Sure Summit – EFSS
The 12th Food Sure Summit will be held in Milan, just a few kilometers from our headquarters: we can't miss it! Join food & beverage industry leaders from across Europe and beyond to discuss the growth and challenges the food & beverage industry faces. Discover industry-leading transparency, safety, quality strategies, and innovative solutions, including our microbiological food quality control devices.
Fair
July 31 - August 3
Pittsburgh, Pennsylvania, US
Booth 817
IAFP – International Association for Food Protection meeting 2022
Each year, the International Association for Food Protection's Annual Meeting provides attendees with information on current and emerging food safety issues, the latest science, innovative solutions to new and recurring problems, and the opportunity to network with thousands of food safety professionals from around the globe. Our NewLab team will wait for you at our booth, with our solution for food industry quality control!
Microbiology time
August 12, 2022
Microbiology Time – August 2022
Whether lying on a sunny beach, hiking on the top of a mountain, or still at work, enjoy our Microbiology Time top three studies! We start with a new SARS-CoV-2 assay and a tongue swab testing analysis for tuberculosis. Finally, "Is SARS-CoV-2 a Concern for Food Safety?" is the question the third paper tries to answer.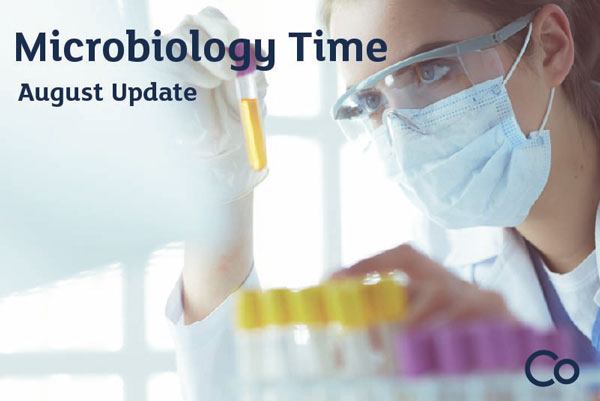 Webinar
30/09/2021
Dr. Guido Finazzi
Dr. Erica Tirloni
Environmental Monitoring Webinar
In this appointment, we are pleased to host Dr. Guido Finazzi and Dr. Erica Tirloni. This speech is an opportunity to get insights on environmental monitoring and sampling strategies of food contamination.
Dr. Guido Finazzi, Veterinarian at IZSLER: Epidemiological Surveillance, Experimental Research and Diagnostics in the Context of Official Food Control.
Dr. Erica Tirloni, Department of Health, Animal Science and Food Safety, University of Milan, Milan, Italy.