Product
BC+
BC+™ is a vacuum tube designed to transfer and transport positive blood culture for culture or microscopic analysis.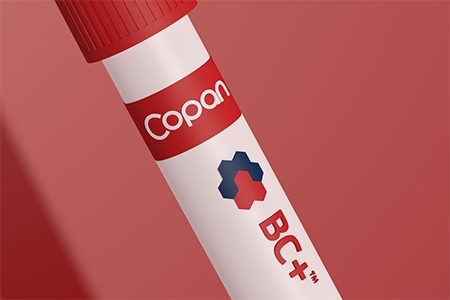 Technology Brochure
Digital Microbiology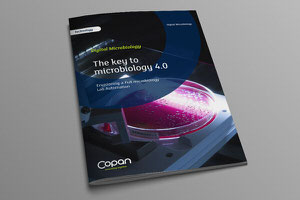 Application Brochure
Clinical Automation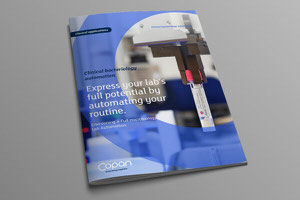 Scientific study
Frontiers in cellular and infection Microbiology
2019
Automated Incubation and Digital Image Analysis of Chromogenic Media Using Copan WASPLab Enables Rapid Detection of Vancomycin-Resistant Enterococcus
Abdessalam Cherkaoui, Gesuele Renzi, Yannick Charretier, Dominique S. Blanc, Nicolas Vuilleumier, Jacques Schrenzel
Scientific study
Journal of Global Antimicrobial Resistance
2020
Rectal screening for carbapenemase-producing Enterobacteriaceae: a proposed workflow
Claudio Foschia, Paolo Gaibani, Donatella Lombardo, Maria Carla Re, Simone Ambretti
Scientific study
Clinical Microbiology and Infection
2019
Copan WASPLab automation significantly reduces incubation times and allows earlier culture readings
A. Cherkaoui
Scientific study
Clinical Microbiology and Infection
2020
Comparison of the Copan WASPLab incorporating the BioRad expert system against the SIRscan 2000 automatic for routine antimicrobial disc diffusion susceptibility testing
A. Cherkaoui
Fair
April 23-26, 2022
FIL, Lisbon, Portugal
Pavillion 2, booth 1-4; Integrated Lunch Symposia: Hall O
32nd ECCMID – European Congress of Clinical Microbiology & Infectious Diseases
The main event of the year! ECCMID brings together experts from many fields to present their latest findings, guidelines, and experiences to an audience of over 14,000 colleagues. The scientific program includes Keynote Lectures and Oral Sessions, Educational Workshops, Open Forums, Meet-The-Expert Sessions, and a wide range of Scientific Symposia. We are arranging great things for the occasion, including an Integrated Lunch Symposia – Saturday, April 23rd, from 12:15 to 13:15 – talking about self-collection experiences in different fields.
News
February 1, 2022
Copan Wasp Regulatory Milestones
2021 has been a dense year for Copan Wasp Regulatory and Quality departments. In view of many other significant deadlines to be met in 2022, let's recap what we recently achieved!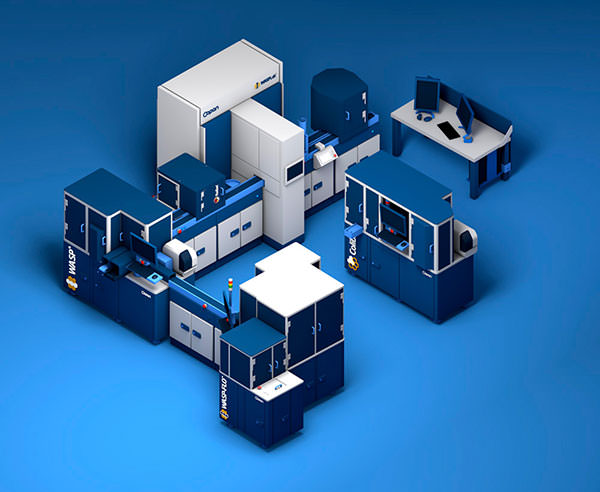 Microbiology time
February 3, 2022
Microbiology Time – February 2022
It's February, and it's Microbiology Time! This month we selected an exciting paper on MDRO outbreaks during the Covid-19 pandemic and an interesting study evaluating the performance of different swab types and collection systems to recover CMV DNA from vaginal fluids and saliva. The third study selected is an exhaustive review of the advantages of full lab automation.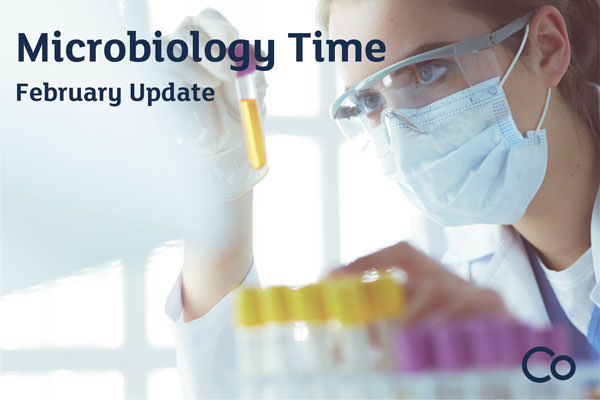 Microbiology time
March 4, 2022
Microbiology Time – March 2022
Spring is almost here, and together with sunny days and warm temperatures, we bring you new scientific studies for our March Microbiology time just uploaded on our database. This month's best pick are two studies on Antibiotic-resistant Organisms and a review on the benefits of lab automation.
ECCMID 2022
April 23-26, 2022
Copan at ECCMID 2022
Our page dedicated to ECCMID 2022. Here, you can discover more about what we displayed at the trade show, watch – or replay- our integrated lunch symposium, and listen to our interviews with microbiology experts, to understand how Copan's WISE approach can revolutionize your lab workflow!