Application
Self-Collection
Simplifying collection devices and ensuring a prolonged sample transport could promote self-collection expansion in many new medical fields.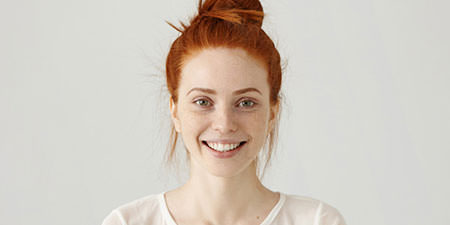 Product
Self – Lollisponge™
LolliSponge™ easiness allows saliva collection from non-collaborative patients or when professional assistance is not available, enabling COVID-19 active surveillance programs in fragile communities.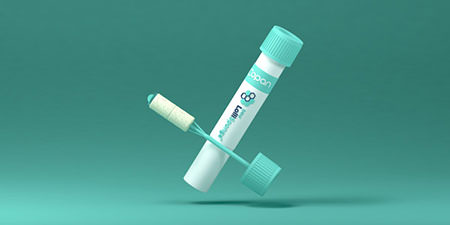 Product
Self – Urisponge™
Copan Self UriSponge™ is a safe and easy-to-use device to collect urine samples. Collection can be performed at Point of Care in complete privacy, using a non-invasive procedure.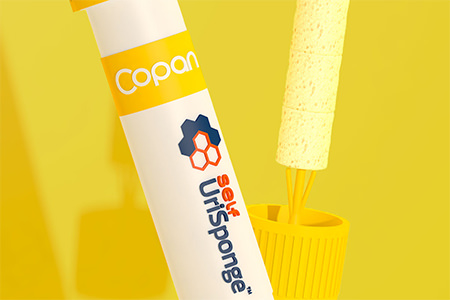 Product
SMART-eNAT®
SMART-eNAT® combines eNAT® with a unique SMART cap delivery system, providing a safe and efficient nucleic acid collection and transport for prolonged periods. The SMART post-collection high-performance yet intuitive cap avoids any spillage or unwanted contact, facilitating self-sampling at home.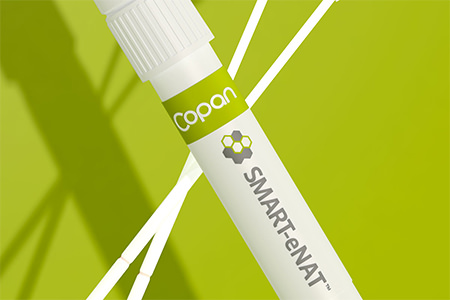 Scientific study
EBioMedicine
2018
A 30-Min Nucleic Acid Amplification Point-of-Care Test for Genital Chlamydia trachomatis Infection in Women: A Prospective, Multi-center Study of Diagnostic Accuracy
Harding-Esch E.M
Fair
April 10-12, 2022
Congress Center Düsseldorf, Germany
Booth E1
EUROGIN 2022 – International multidisciplinary HPV congress
We urgently need to recover from the losses in cervical cancer screening and treatment and HPV vaccination rates that we witnessed during the COVID-19 pandemic; EUROGIN is the opportunity to meet in person to share ideas on the ambitious goal of eliminating cervical cancer. At the booth, you'll have the chance to discover our solutions for HPV screening and our approach to self-collection as a method to increase testing rates in women.
Microbiology time
September 7, 2021
Microbiology Time – September 2021
We just updated our scientific studies database with numerous studies. This month's top picks analyze SRK® sample stability, SARS-CoV-2 self-collection FLOQSwabs®, and antibiotic resistances in Belgian and Dutch farms.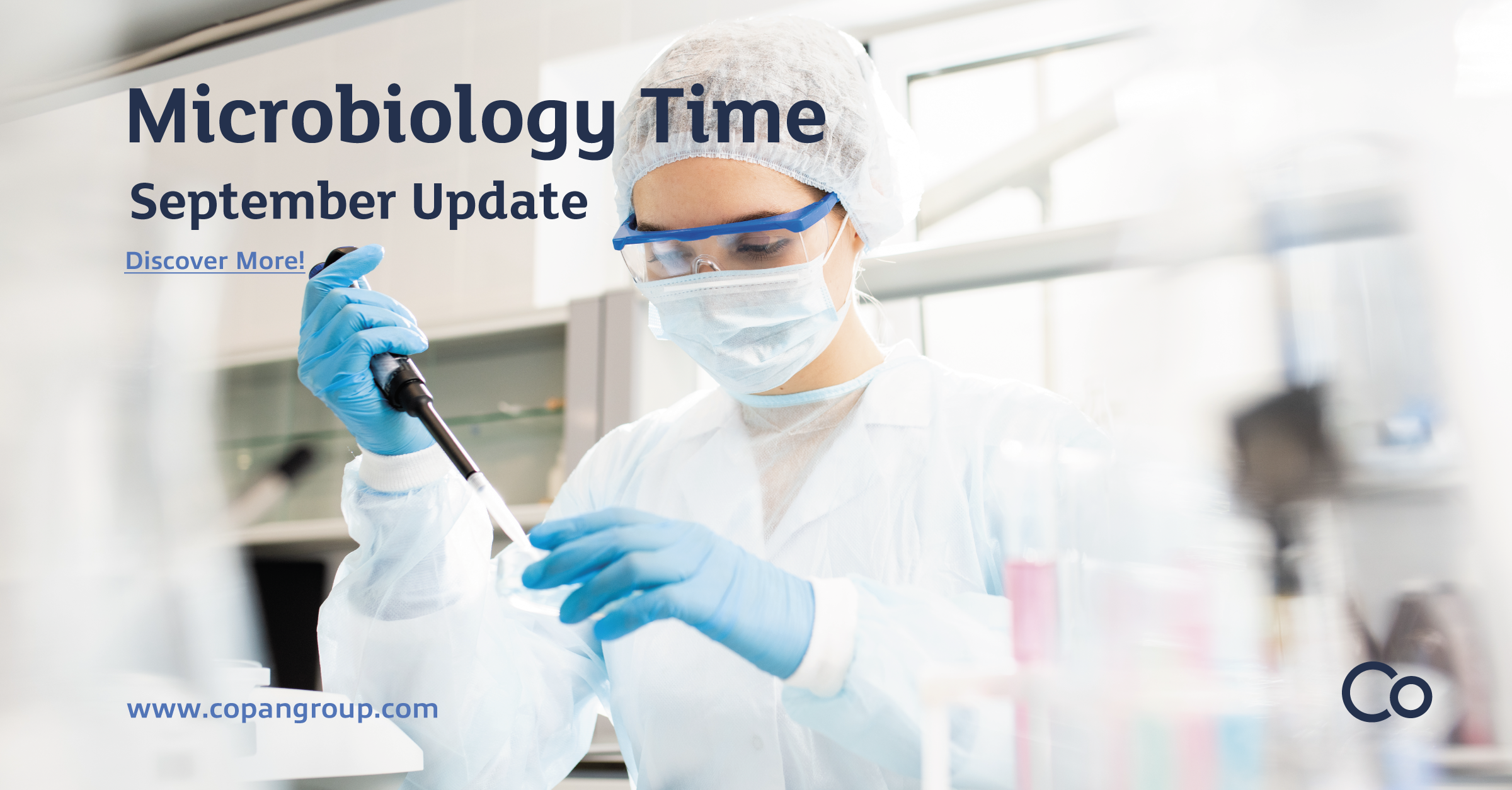 Microbiology time
April 6, 2022
Microbiology Time – April 2022
April is dense with scientific events: EUROGIN, ECCMID, World Of Microbiome… our Microbiology Time could not be missing! The main topic of this month is HPV, the subject of two of your selected studies. The third one investigates SARS-CoV-2 presence on hospital surfaces.
ECCMID 2022
April 23-26, 2022
Copan at ECCMID 2022
Our page dedicated to ECCMID 2022. Here, you can discover more about what we displayed at the trade show, watch – or replay- our integrated lunch symposium, and listen to our interviews with microbiology experts, to understand how Copan's WISE approach can revolutionize your lab workflow!