Product
eSwab®
eSwab® collection and transport system is our multipurpose media intended for the collection and transport of clinical specimens containing aerobes, anaerobes, fastidious bacteria, viruses and Chlamydia.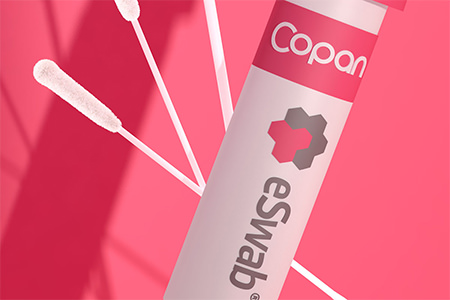 Product
eNAT®
eNAT® is intended to collect, transport, and preserve microbial and human nucleic acids to be analyzed by amplification techniques. With its rapid analysis and inactivation features, eNAT® is the ready-to-use device to quickly homogenize your sample, for a high-quality, unbiased nucleic acid yield, and fast turnaround time.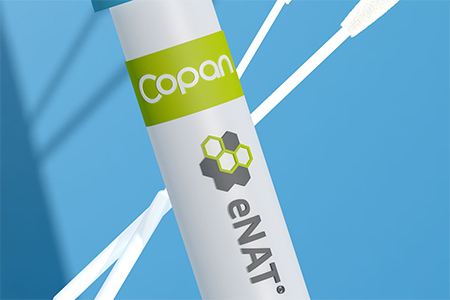 Product
MSwab®
MSwab® is a true all-round pre-analytical device designed for optimized compatibility with molecular platforms, allowing backup culturing of bacteria and viruses.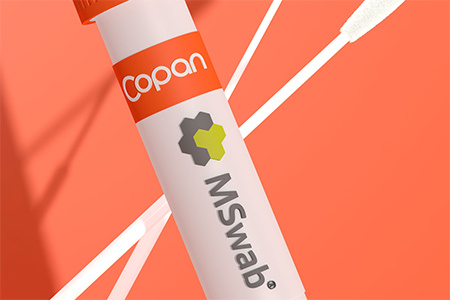 Product
NUCLEIC-CARD™
NUCLEIC-CARD™ is specifically designed to collect, transport, and store human DNA from buccal cells, saliva, blood, etc. Thanks to the unique chemical treatment, NUCLEIC-CARD™ preserves DNA for 20 years at room temperature.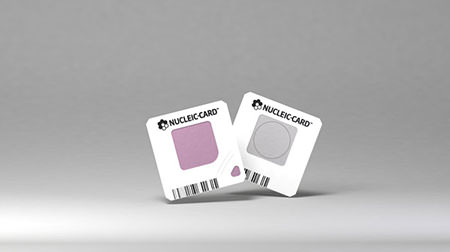 Product Focus
MSwab®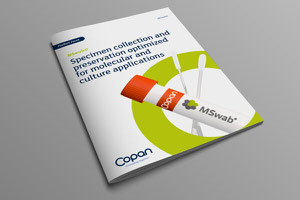 Scientific study
BMC Veterinary Research
2021
The effect of urine storage temperature and boric acid preservation on quantitative bacterial culture for diagnosing canine urinary tract infection
Hedström M et al.
Scientific study
Plos One
2018
Fluoroquinolone resistance in Campylobacter jejuni and Campylobacter coli from poultry and human samples assessed by PCR- restriction fragment length polymorphism assay
Yuli Melisa Sierra-Arguello
Scientific study
Frontiers in Microbiology
2021
Evidence of Common Isolates of Streptococcus agalactiae in Bovines and Humans in Emilia Romagna Region (Northern Italy)
Elena Carra et al.
Scientific study
Animals
2021
Screening the Presence of Non-Typhoidal Salmonella in Different Animal Systems and the Assessment of Antimicrobial Resistance
Dacil Rivera et al.
Scientific study
International Journal of Environmental Research and Public Health
2021
Screening of Eurasian Tundra Reindeer for Viral Sequences by Next-Generation Sequencing
Javier Sanchez Romano et al.
Scientific study
Animals
2021
Prevalence of BRD-Related Viral Pathogens in the Upper Respiratory Tract of Swiss Veal Calves
Eveline Studer et al.
Scientific study
Antibiotics
2021
ESBL-Producing, Carbapenem- and Ciprofloxacin-Resistant Escherichia coli in Belgian and Dutch Broiler and Pig Farms: A Cross-Sectional and Cross-Border Study
Sien De Koster et al.
Scientific study
Viruses
2022
Novel Low Pathogenic Avian Influenza H6N1 in Backyard Chicken in Easter Island (Rapa Nui), Chilean Polynesia
Francisca di Pillo et al.
Scientific study
BMC Veterinary Research
2018
Temporary carriage of bovine coronavirus and bovine respiratory syncytial virus by fomites and human nasal mucosa after exposure to infected calves
Veslemøy Sunniva Oma, Thea Klem, Madeleine Tråvén, Stefan Alenius, Britt Gjerset, Mette Myrmel, Maria Stokstad
Fair
25-27 June 2023
Centro congressi Paolo VI, Brescia, Italy
SIV – 7th national congress of the Italian Society for Virology
This year, the annual meeting of the Italian Society of Virology SIV-ISV will be held in our city, Brescia! The event will span from general to clinical virology, with sessions on antiviral therapy and diagnosis, vaccines, epidemiology, diseases, veterinary, and plant virology. See you there!
Microbiology Time
March 9, 2023
Microbiology Time – March 2023
This month, we traveled From Ethiopia to Canada to collect three exciting studies to share on our Microbiology Time. From the analysis of the high-risk HPV infection prevalence in the African country to a veterinary case report on a lethal fungal infection in a captive bullfrog and a research paper amplifying human DNA from leeches to identify a victim or suspect of a crime. Enjoy!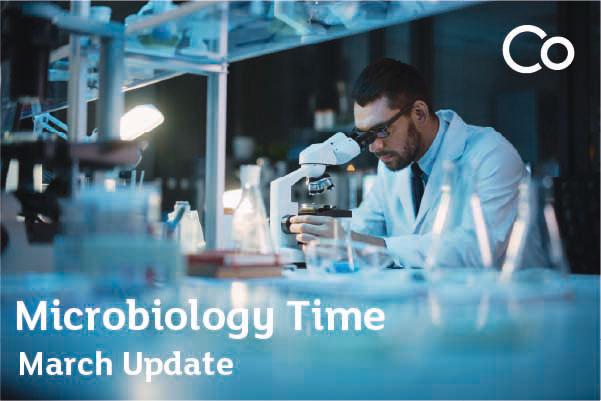 Microbiology time
January 11, 2022
Microbiology Time – January 2022
We are welcoming 2022 with many engaging papers uploaded to our scientific database. This month's top picks are a research on canine urinary tract infections, a study on tuberculosis sample processing, and a paper evaluating WASP-automated processing of female reproductive tract specimens.