Product
eNAT®
eNAT® is intended to collect, transport, and preserve microbial and human nucleic acids to be analyzed by amplification techniques. With its rapid analysis and inactivation features, eNAT® is the ready-to-use device to quickly homogenize your sample, for a high-quality, unbiased nucleic acid yield, and fast turnaround time.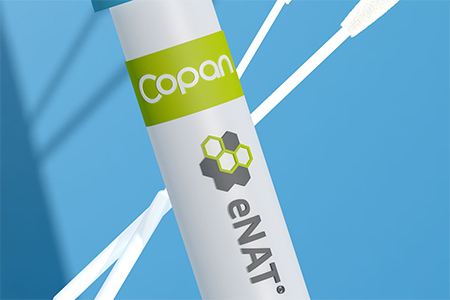 Application
Genetics & Microbiome
The rise of Multi Drug-Resistant Organisms has become a global health and economic concern, and tools to combat them are urgently needed.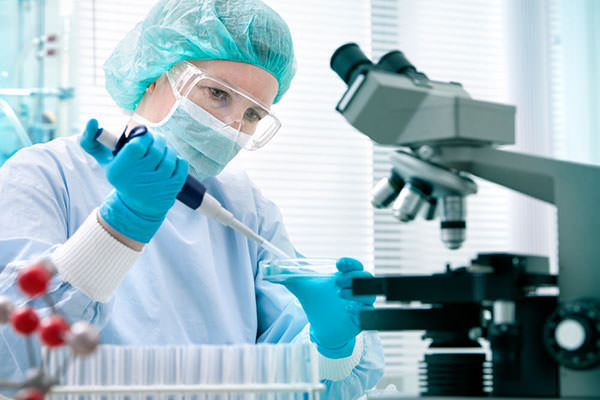 Application
Gastrointestinal Infections
A successful forensic investigation begins with a proper sample, and proper samples are obtained using the appropriate collection method.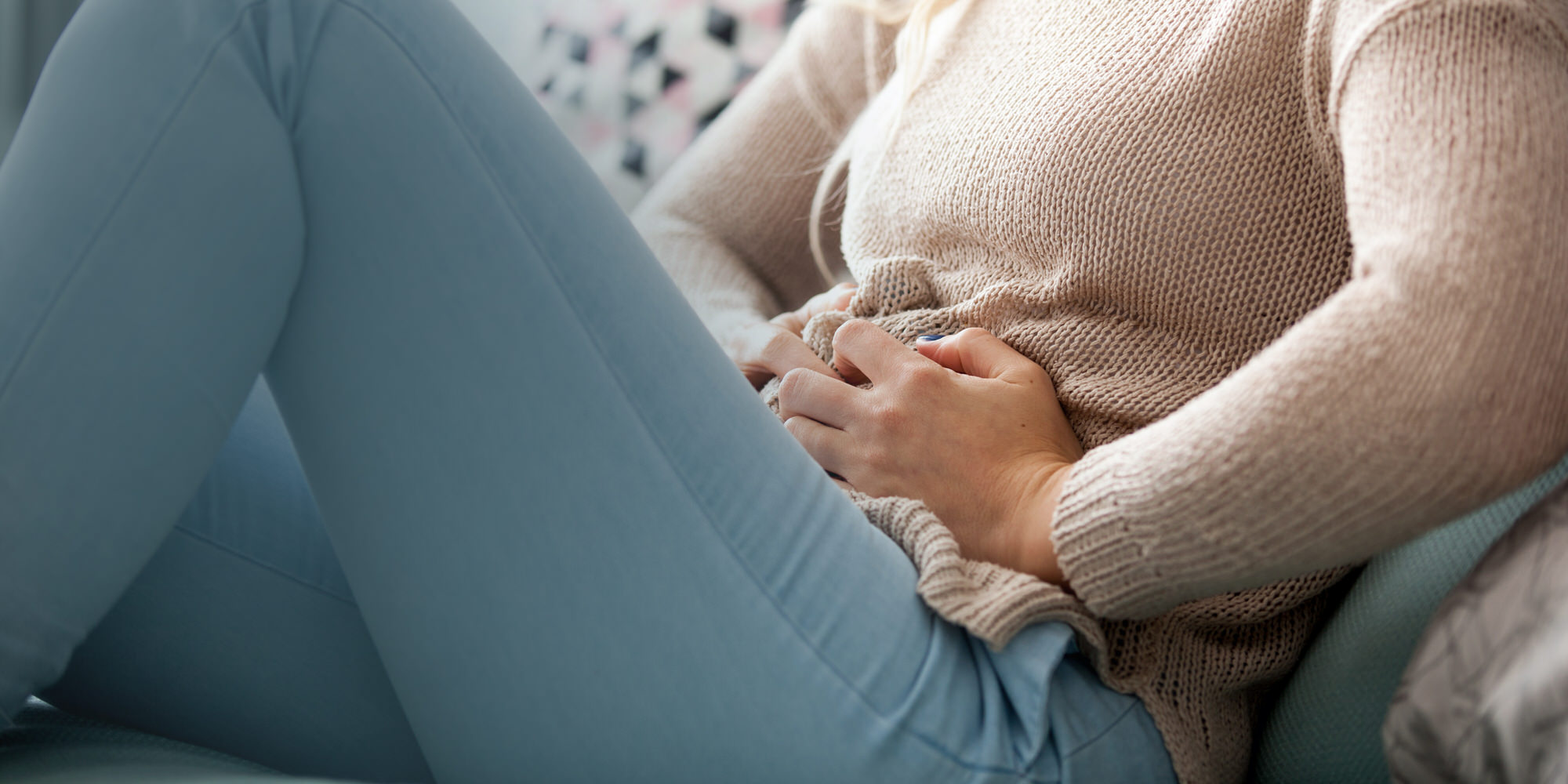 Product
SMART-eNAT®
SMART-eNAT® combines eNAT® with a unique SMART cap delivery system, providing a safe and efficient nucleic acid collection and transport for prolonged periods. The SMART post-collection high-performance yet intuitive cap avoids any spillage or unwanted contact, facilitating self-sampling at home.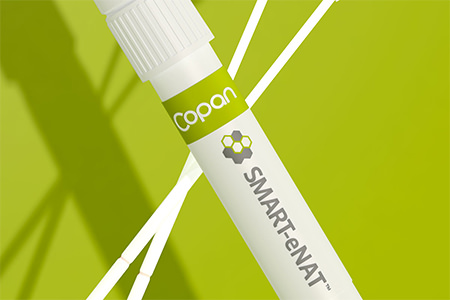 Application Brochure
Respiratory Infections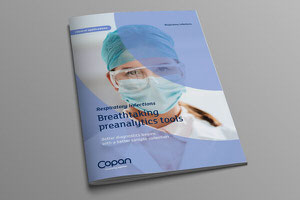 Brochure
SMART-eNAT®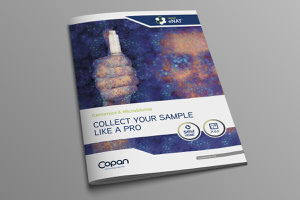 Scientific study
Journal of Clinical Virology
2021
A prospective study evaluating congenital CMV infection in Mayotte and La Reunion Islands (France)
Justine Demortier, Jacques Fourgeaud, Soumeth Abassed, LaurentLambrecht, Marie Gromand, Brahim Boumahni, Coralie Dumont, Alexandre Reynaud, Margaux Avet, Louis Collet, Claire Périllaud-Dubois, Marie-Christine Jaffar-Bandjee, Christelle Vauloup-Fellous
Scientific study
Emerging Infectious Diseases
2020
Pooling Upper Respiratory Specimens for Rapid Mass Screening of COVID-19 by Real-Time RT-PCR
So Yeon Kim
Scientific study
Microorganisms
2019
Sexually Transmitted Infections and Behavioral Determinants of Sexual and Reproductive Health in the Allahabad District (India) Based on Data from the ChlamIndia Study
Pierre P.M. Thomas
Scientific study
BMJ Open
2019
Evaluating sexual health in sex workers and men who have sex with men: the SMESH cross-sectional protocol study
Eliana Marcia Wendland
Scientific study
Epidemiology
2019
Relationship between microbiology of throat swab and clinical course among primary care patients with acute cough: a prospective cohort study
Josè M. Ordonez-Mena
Scientific study
Cosmetics
2020
Effects of Fermented Oils on Alpha-Biodiversity and Relative Abundance of Cheek Resident Skin Microbiota
Tiziana Ciardiello
Scientific study
BMJ Open
2020
STOP HPV study protocol: a nationwide case–control study of the association between oropharyngeal cancer and human papillomavirus (HPV) infection in Brazil
Eliana Marcia Wendland
Scientific study
Journal of Clinical Microbiology
2020
Diagnostic Accuracy of a Noninvasive Test for Detection of Helicobacter pylori and Resistance to Clarithromycin in Stool by the Amplidiag H. pylori
Maxime Pichon
Scientific study
Clinical Microbiology and Infection
2018
Prevalence and clinical significance of respiratory viruses and bacteria detected in tuberculosis patients compared to household contact controls in Tanzania: a cohort study
Mhimbira F.
Scientific study
Journal of Clinical Microbiology
2020
Inactivation analysis of SARS-CoV-2 by specimen transport media, nucleic acid extraction 2 reagents, detergents and fixatives
Stephen R. Welch
Scientific study
Preprint status
2020
Robust and sensitive detection of SARS-CoV-2 using PCR based methods
Changwoo Park
Scientific study
African journal of clinical and experimental microbiology
2018
Polymerase chain reaction versus enzyme-linked immunosorbent assay in detection of Chlamydia Trachomatis infection among gynaecological patients in south-western Nigeria
Ajani T.A
Scientific study
Trials
2018
Short-course antimicrobial therapy for paediatric respiratory infections (SAFER): study protocol for a randomized controlled trial
Jeffrey Pernica
Scientific study
Journal of Breath Research
2019
Use of an innovative and non-invasive device for virologic sampling of cough aerosols in patients with community and hospital acquired pneumonia: a pilot study
Filippo Patrucco
Scientific study
Journal of clinica microbiology
2014
Evaluation of Anatomically Designed Flocked Rectal Swabs for Molecular Detection of Enteric Pathogens in Children Admitted to Hospital with Severe Gastroenteritis in Botswana
David M. Goldfarb
Scientific study
The American Society of Tropical Medicine and Hygiene
2017
Rapid Active Sampling Surveys as a Tool to Evaluate Factors Associated with Acute Gastroenteritis and Norovirus Infection among Children in Rural Guatemala
Daniel Olson
Scientific study
Journal of Medical Internet Research
2017
Performance of a Mobile Phone App-Based Participatory Syndromic Surveillance System for Acute Febrile Illness and Acute Gastroenteritis in Rural Guatemala
Daniel Olson
Scientific study
Sultan Qaboos University Med Journal
2020
Nasopharyngeal Isolates from a Cohort of medical students with or without pharyngitis
Hassib Narchi
Scientific study
European journal of clinical microbiology infection disease
2016
Evaluation of the novel artus C. difficile QS-RGQ, VanR QS-RGQ and MRSA/SA QS-RGQ assays for the laboratory diagnosis of Clostridium difficle infection (CDI) and for vancomycin-resistant enterococci (VRE) and methicillin-resistant Staphylococcus aureus (MRSA) screening
K.A. Morris
Scientific study
Preprint status
2021
Inactivation of SARS-CoV-2 virus in saliva using a guanidium based transport medium suitable for RT-PCR diagnostic assays
Sukalyani Banik
Scientific study
Viruses
2020
Evaluation of Commercially Available Viral Transport Medium (VTM) for SARS-CoV-2 Inactivation and Use in Point-of-Care (POC) Testing
David van Bockel
Scientific study
Scientific Reports
2019
The Endobiota Study: Comparison of Vaginal, Cervical and Gut Microbiota Between Women with Stage 3/4 Endometriosis and Healthy Controls
Baris Ata
Scientific study
Frontiers in Neurology
2020
Oral Health, Oral Microbiota, and Incidence of Stroke-Associated Pneumonia—A Prospective Observational Study
Fabian Cieplik
Scientific study
Journal of Clinical Microbiology
2021
Copan eNAT Transport System to Address Challenges in COVID-19 Diagnostics in Regions with Limited Testing Access
Melissa Richard-Greenblatt
Scientific study
BMC Infectious Diseases
2021
An emm-type specific qPCR to track bacterial load during experimental human Streptococcus pyogenes pharyngitis
Loraine V. Fabri et al.
Scientific study
Plos One
2019
An observational study comparing HPV prevalence and type distribution between HPV-vaccinated and -unvaccinated girls after introduction of school-based HPV vaccination in Norway
Espen Enerly
Scientific study
Scientific Reports
2019
A pilot, open labelled, randomised controlled trial of hypertonic saline nasal irrigation and gargling for the common cold
Sandeep Ramalingam
Scientific study
PloS One
2015
Evaluation of the Versant CT/GC DNA 1.0 Assay (kPCR) for the Detection of Extra-Genital Chlamydia trachomatis and Neisseria gonorrhoeae Infections
Antonella Marangoni
Scientific study
Pathogens
2020
The Prevalence of Chlamydia trachomatis and Three Other Non-Viral Sexually Transmitted Infections among Pregnant Women in Pemba Island Tanzania
Naomi C.A.
Scientific study
Human vaccines & immunotherapeutics
2016
Antibody response to respiratory syncytial virus infection in children <18 months old
Esposito S
Scientific study
Tropical Medicine and International Health
2016
Genotypic characterisation of human papillomavirus infections among persons living with HIV infection; a case–control study in Kumasi, Ghana
Dekugmen Yar
Scientific study
Plos One
2016
Optimization of Quantitative PCR Methods for Enteropathogen Detection
Jie Liu
Scientific study
Journal of Clinical Virology
2016
Comparison of DRY and WET vaginal swabs with cervical specimens in Roche Cobas 4800 HPV and Abbott RealTime High Risk HPV tests
Kwan Jun
Scientific study
BioMed Research International
2016
Human Bocavirus in Korean Children with Gastroenteritis and Respiratory Tract Infections
Eun Jin Lee
Scientific study
Open Forum Infectious Diseases
2017
A Rapid Epidemiological Tool to Measure the Burden of Norovirus Infection and Disease in Resource-Limited Settings
Daniel Olson
Scientific study
Annals of Laboratory Medicine
2017
Evaluation of Allplex Respiratory Panel 1/2/3 Multiplex Real-Time PCR Assays for the Detection of Respiratory Viruses with Influenza A Virus subtyping
Jaehyeon Lee
Scientific study
Int J Reprod BioMed
2017
The prevalence of, and risk factors for, mycoplasma genitalium infection among infertile women in Ibadan: A cross-sectional study
Tinuade Adesola Ajant
Scientific study
EBioMedicine
2018
A 30-Min Nucleic Acid Amplification Point-of-Care Test for Genital Chlamydia trachomatis Infection in Women: A Prospective, Multi-center Study of Diagnostic Accuracy
Harding-Esch E.M
Scientific study
Journal of Clinical Virology
2019
Laboratory diagnosis of congenital CMV infection in newborns: Impact of pre-analytic factors
Niko Kohmer
Scientific study
Journal of Clinical Microbiology
2020
Performance Evaluation of the Novodiag Bacterial GE+ Multiplex PCR Assay
Charly Roy
Scientific study
Plos One
2020
Characterization of a universal screening approach for congenital CMV infection based on a highly-sensitive, quantitative, multiplex real-time PCR assay
Angela Nagel
Scientific study
The Journal of Molecular Diagnostics
2021
Comparison of Two Commercial Platforms and a Laboratory-Developed Test for Detection of Severe Acute Respiratory Syndrome Coronavirus 2 (SARS-CoV-2) RNA
Mannonen L.
Scientific study
Diagnostic Microbiology and Infectious Disease
2020
Comparison of Two Commercial Platforms and a Laboratory-Developed Test for Detection of Severe Acute Respiratory Syndrome Coronavirus 2 (SARS-CoV-2) RNA
Richard J. Drew
Scientific study
American Journal of Infection Control
2020
Monitoring environmental contamination caused by SARS-CoV-2 in a healthcare facility by using adenosine triphosphate testing
Justin J. Kim
Scientific study
BMJ Open
2020
Microbiome Understanding in Maternity Study (MUMS), an Australian prospective longitudinal cohort study of maternal and infant microbiota: study protocol
Daniella Susic
Scientific study
European Journal of Radiology
2020
Chest CT accuracy in diagnosing COVID-19 during the peak of the Italian epidemic: A retrospective correlation with RT-PCR testing and analysis of discordant cases
Zeno Falaschi
Scientific study
Infectious Diseases
2020
Comparative Analysis of Primer−Probe Sets for RT-qPCR of COVID19 Causative Virus (SARS-CoV-2)
Yujin Jung
Scientific study
JMIR Research Protocols
2020
Alterations of Gut Microbiota and the Brain-Immune-Intestine Axis in Patients With Relapsing-Remitting Multiple Sclerosis After Treatment With Oral Cladribine: Protocol for a Prospective Observational Study
Jeske van Pamelen
Scientific study
Clinical Infectious Diseases
2019
Each Additional Day of Antibiotics Is Associated With Lower Gut Anaerobes in Neonatal Intensive Care Unit Patients
Ashley M Rooney
Scientific study
Microbiology Open
2020
Long-term stability of microbiome diversity and composition in fecal samples stored in eNAT medium
Rebecca R. Young
Scientific study
Journal of assisted reproduction and genetis
2020
Controlled ovarian stimulation and progesterone supplementation affect vaginal and endometrial microbiota in IVF cycles: a pilot study
Andrea Carosso
Scientific study
Heliyon
2020
Resveratrol plus carboxymethyl-β-glucan in infants with common cold: A randomized double-blind trial
Maria Elisabetta Baldassarre
Scientific study
Microchimica Acta
2022
Dual-site ligation-assisted loop-mediated isothermal amplification (dLig-LAMP) for colorimetric and point-of-care determination of real SARS-CoV-2
Moon Hyeok Choi et al.
Fair
April 10-12, 2022
Congress Center Düsseldorf, Germany
Booth E1
EUROGIN 2022 – International multidisciplinary HPV congress
We urgently need to recover from the losses in cervical cancer screening and treatment and HPV vaccination rates that we witnessed during the COVID-19 pandemic; EUROGIN is the opportunity to meet in person to share ideas on the ambitious goal of eliminating cervical cancer. At the booth, you'll have the chance to discover our solutions for HPV screening and our approach to self-collection as a method to increase testing rates in women.
Fair
28-30 April 2022
Austria Center Vienna (ACV) - Vienna, Austria
Booth #16
World Of Microbiome
This year, the WOM program is based on three learning and networking zones to advance research, understanding & application in the world of microbiome by fostering collaboration among clinicians, researchers, and the industry. These zones are the mother and newborn microbiome, the digestive tract and metabolism microbiome, and the oral cavity microbiome.
Microbiology time
October 5 2021
Microbiology Time – October 2021
October's update of our scientific database is full of exciting papers. Among them, we selected a study on HPV-related cancer screening, a research on direct amplification of disaster victim identification samples, and a comparison of sample collection and transport methods to enhance yield and biosafety of COVID-19 testing.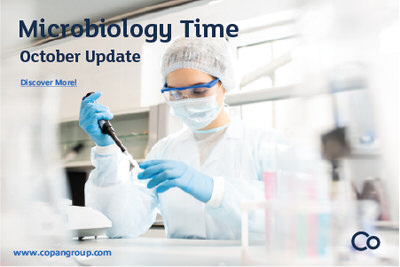 News
October 19, 2021
Cepheid Inc. validates Copan eNAT® sample collection
Cepheid Inc. just validated the use of Copan eNAT® to collect nasal and nasopharyngeal samples to be analyzed with its Xpert Xpress CoV-2/Flu/RSV plus assay. The combination of these two best-in-class solutions will provide laboratories worldwide with improved efficiency and operators safety, granting patients the best clinical results.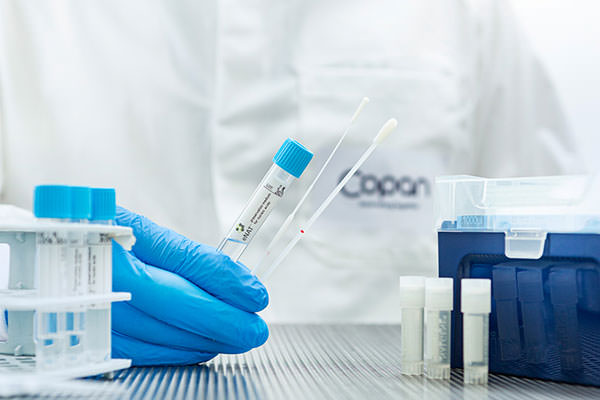 Microbiology time
February 3, 2022
Microbiology Time – February 2022
It's February, and it's Microbiology Time! This month we selected an exciting paper on MDRO outbreaks during the Covid-19 pandemic and an interesting study evaluating the performance of different swab types and collection systems to recover CMV DNA from vaginal fluids and saliva. The third study selected is an exhaustive review of the advantages of full lab automation.